Quakers draw 2-2 at Whitby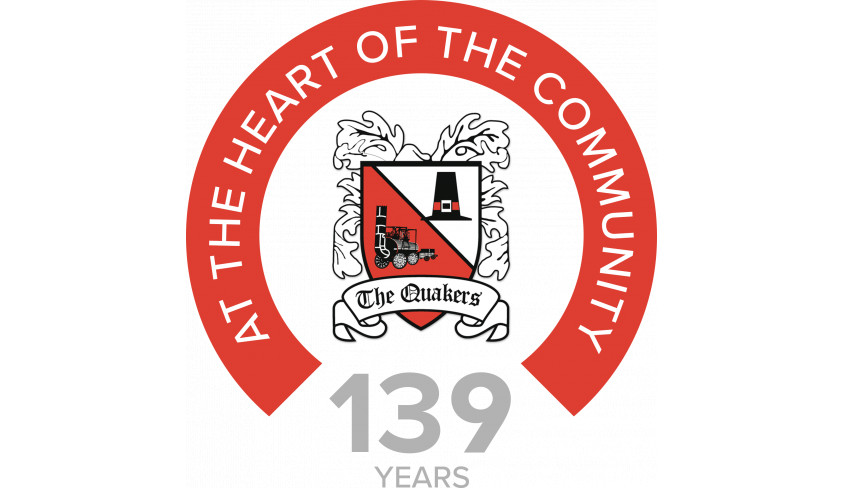 Last pre-season friendly
Quakers finished their pre season friendly programme with a 2-2 draw at Whitby on Saturday.
Marcus Maddison gave them the lead with a cross-cum-shot from way out on the left touchline, then David Wheater headed a second from a corner.
However, Whitby pulled a goal back before half time Brad Fewster, and then equalised in the second half through Nicky Walker.
Alun spoke to the official website after the game -- you can listen to his interview here:
Taylor, Hedley, Lawlor, Wheatley, Sukar, Moke, Purver, Maddison, Hazel, Lambert, Beck
Subs: Mondal, Martin, Griffiths, Hughes (triallist), Emery (triallist)
We'd like to thank Cleveland Containers for their support:
https://www.clevelandcontainers.co.uk/
Whitby included former Darlington player Jonny Burn.
Bland, Shepherd, Hackett, Hogg, Bullock, Burn, Haswell, P Griffiths, Fewster, Giles, Walker
Subs: Franks, Green, Cranston, Scaife, plus two triallists, one of whom was our former player Tyrone O'Neill.
Kit sponsors season 2022-23
Tommy Taylor: Home: Lynn Norrie and Hannah Minchin. Away: Paul and Jen Hodgson
Ben Hedley: Home: PBH Couriers. Away: Lynn and Pete Jasper
Kallum Griffiths: Home: Ron Stobbart. Away: Polam Enders
Jake Lawlor: Home: Josh Moate JTM Cricket. Away: Karl Buckle
David Wheater: Home: Mark Adams. Away: Marc Colman
Jassem Sukar. Home: Steve Rees. Away: David Steel
Junior Mondal. Home: Bandera Texas. Away: Bandera Texas
Lucas Martin: Home: Acklam Car Centre. Away: Acklam Car Centre
Adriano Moke: Home: Northallerton Tykes. Away: Paul Morris
Alex Purver: Home: Bandera Texas. Away: Bandera Texas
Jarrett Rivers: Home: Paul and Jen Hodgson. Away: Bandera Texas
Jack Lambert: Home: Joyce Park. Away: Bandera Texas
Jacob Hazel. Home: Glen and Mary Bowes Away: Craig Stoddart
Danny Rose: Home: Craig Stoddart. Away: In memory of Peter King
Mark Beck: Home: Dave Hardisty. Away: Little Quaker Distillery
Marcus Maddison: Home: Kev Luff. Away: The Rudd Family
Alun Armstrong training kit: Geoff Liddle and Phill Everitt
Darren Holloway training kit: First Class Learning
Jim Provett:
Danny O'Connor: James Houghton and Friends
Mark Thistlethwaite: