Quakers looking to reach the FA Cup first round at Tamworth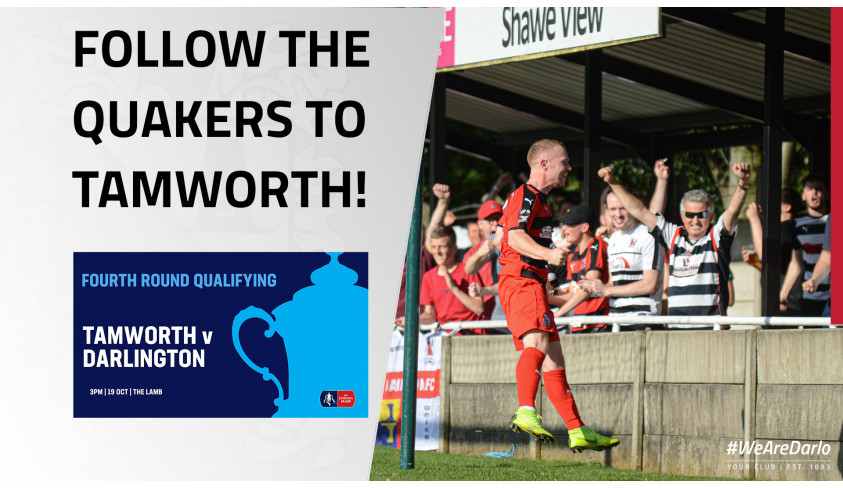 First time as a fan owned club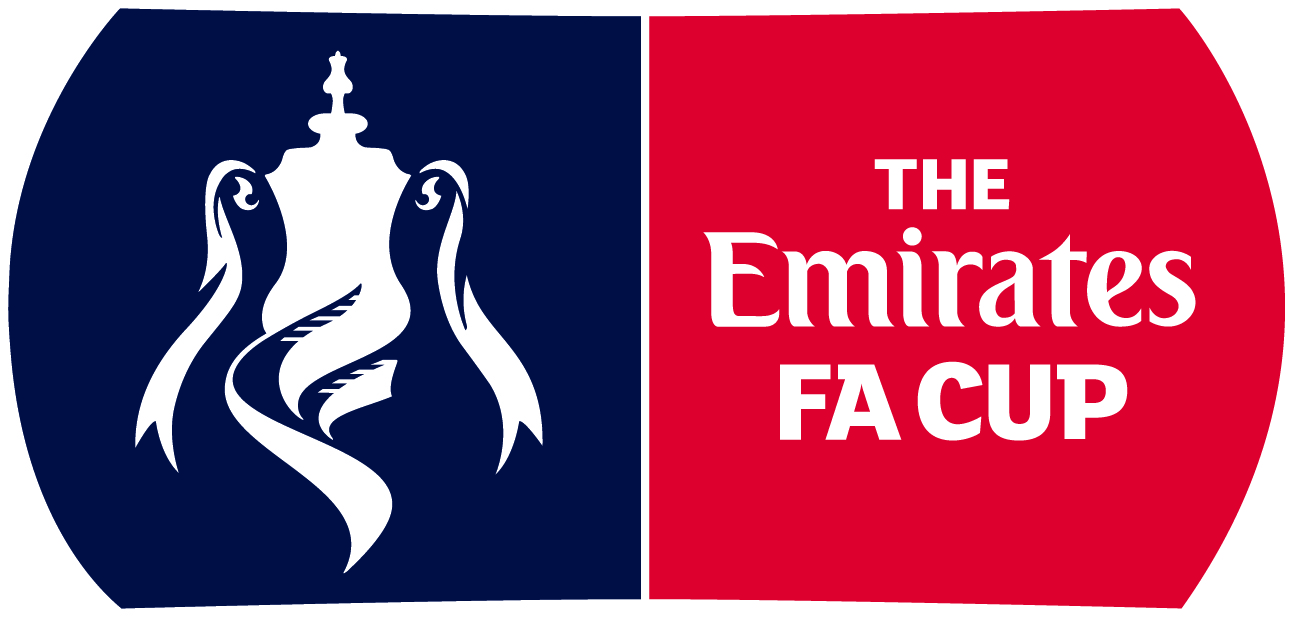 We head to Tamworth looking to reach the first round proper of the FA Cup for the first time as a fan-owned club.
The last time we played at this stage of the competition was when we played Hinckley in season 2011-12, and we lost in a replay. The rest, as they say, is history. The season before that, we won at Mossley.
Quakers have won twice away in the competition so far this season, while opponents Tamworth won at Hereford on penalties in a replay in the last round.
Here's your stats pack for Saturday's game
Darlington
National League North position: 12th
Away league form: played 6, won 1, drawn 1, lost 4, goals scored 6, goals conceded 12.
Away cup form – 3-1 win at Trafford, 2-0 win at Leamington
Our last six games:
October 12th Boston (home) won 2-1 O'Neill, Campbell
Team: Connell, Liddle, Watson, Wheatley, Storey, Galbraith, Rivers, Hatfield, Campbell, Holness (sub Laing 80), O'Neill (sub Bell 89)
Subs: Elliott, Holliday, Armstrong
October 5th Leamington (away) FA Cup 3q won 2-0 O'Neill, Donawa
September 28th Alfreton (away) won 2-1 O'Neill, Donawa
September 21st Trafford (away) FA Cup 2q won 3-1 Thompson, Campbell, Donawa
September 14th York City (home) lost 0-2
September 7th Gloucester (away) lost 1-2 Campbell
Leading scorers: 7 Adam Campbell, 6 Tyrone O'Neill, 4 Stephen Thompson
Team News: Right back Luke Trotman is ruled out for the season with an achilles problem, while striker Jamie Holmes is out for some months with a cruciate injury – he could have an operation soon. Defender David Atkinson is out for at least another month with an ankle injury.
Stephen Thompson is 50/50 with a groin injury
Defender Ben Hedley returns after a one-match ban
Justin Donawa and Osagi Bascome both return from international duty with Bermuda.
Tamworth
BetVictor Southern League Central League position: 2nd
Home league form: Played 5, won 3, lost 2 goals scored 10, against 5
Last seven matches:
October 15th Rushden (home) won 3-0 Gough, Waite, Beswick
Team:
Singh, Frances, Gough (Wilder 67'), Beswick (C), Magunda, Rowe-Turner, Obeng (Cox 79'), Forde, Waite, Yafai, Kaziboni (Hoenes 67') Subs not used: Fry, Creaney
October 12th Biggleswade (home) lost 1-2 Yafai
October 8th Hereford FA Cup 3q (away) drew 0-0 won 3-1 on pens
October 5th Hereford FA Cup 3q (home) drew 0-0
October 1st Coalville League Cup (home) lost 1-3
September 28th Royston (away) won 2-1 Waite, Forder
September 21st Loughborough FA Cup 2q (away) won 3-0 Beswick 2,Hoenes
Earlier in the month
September 7th Nuneaton FA Cup 1q (home) won 3-1 Beswick, Obeng, Yafai
Squad
Managers Gary Smith and Andrew Danylyszyn
Goalkeepers, Aidan Jeynes, Richard Walton
Defenders: Kyle Ambris, Steven Beejer, Jamie Chisholm, Chris Cox, Rashaan Francis, Jordan Gough, Joe Magunda, Lathaniel Rowe-Turner, Tareq Shihab, Henri Wilder
Midfielders: Ryan Beswick, Jordan Clement, Coden Duncan, Aaron Forde, James Fry, Alex Howes, Revarnelle James, Greg Kaziboni , Charlie Rowe, Zee Sibanda, Chris Spencer, Bilal Yafal
Forwards: Dan Creaney, Rgys Hoenes, Ahmed Obeng, Tyrell Waite, Kai Williams
Admission prices: Adult £12, Concessions £8, Youth 16 and 17 £4 Junior Under 16 £2. Under 5s free.
Connections: Mark Cooper has been manager of both clubs. Amar Verma, who played for Darlington in the 2011 Trophy final, has also played for Tamworth.
If you're not going to the game, follow the match on Darlo Fans Radio, the official website and official Twitter!