Quakers reach last 16 of League Cup with away win at Frickley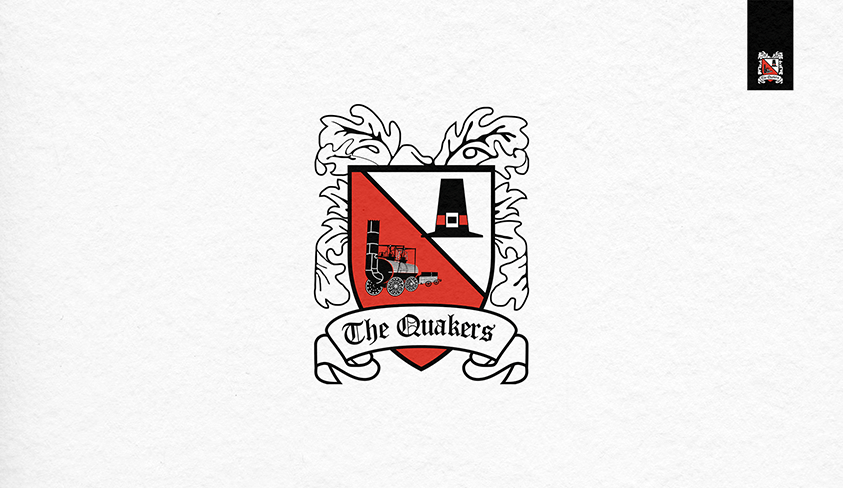 Frickley 2 Darlington 3 Darlington reached the last 16 of the Integro Doodson Sports League Cup...
Frickley 2 Darlington 3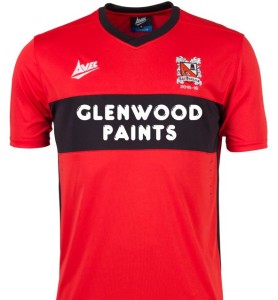 Darlington reached the last 16 of the Integro Doodson Sports League Cup with a 3-2 away win at Frickley tonight.
Despite falling behind, a Quakers team made up of a mixture of experience and youth came from behind to win away from home for the second time in the competition -- they beat Blyth in the last round.
Frickley took the lead after 8 minutes with a penalty by Zeph Thomas, after Adam Nowakowski committed a foul in the box, but Quakers levelled when David Dowson beat his marker on the edge of the area and beat Frickley keeper Peter Fotko with a right foot shot into the bottom corner.
The visitors went 2-1 up on 35 minutes when the Frickley defence failed to clear a corner, and the ball ran loose for Gary Brown to force home.
Brown then made it 3-1 five minutes before the break, when he challenged Fotko in the air for a corner, and the ball dropped loose for him to put into the net. The Frickley defence appealed for a foul on the keeper, but after consulting his assistant, the referee gave a goal.
[caption id="attachment_14513" align="alignnone" width="300"]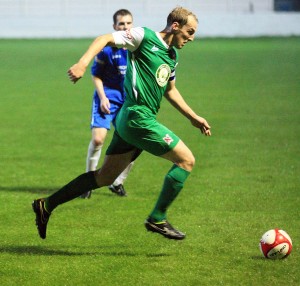 Gary Brown in previous action[/caption]
In the second half, Darlington keeper Jim Provett pulled off an excellent one handed save from Davie, and made two more good saves to keep Quakers' two goal advantage intact as Frickley piled on the pressure.
In the closing stages, manager Martin Gray sent on his 16 year old son Jonty, a striker, for Wilson Kneeshaw.
Frickley managed to pull a goal back in the 90th minute with a low drive by Tom Davie into the bottom corner, but Quakers held on to keep their League cup run going.
Teams:
Frickley:  Fotko, Hornsey, Parkinson, Hinsley, Lucas, Ible, Dockerty, Armstrong, Hazel, Thomas, Davie.
Subs: Griffin, Grayson, Williams, Wood, Malkowski
Darlington: Provett, Marley (sub Padaraiu 59), Callaghan, Brown, Nowakowski, Wheeler-Andrews, Kneeshaw (sub Gray), Young, Dowson, Gaskell, Walton (sub Lee 45 mins)
Subs not used: Smith, Dowding.