Quakers sign Alfie Hughes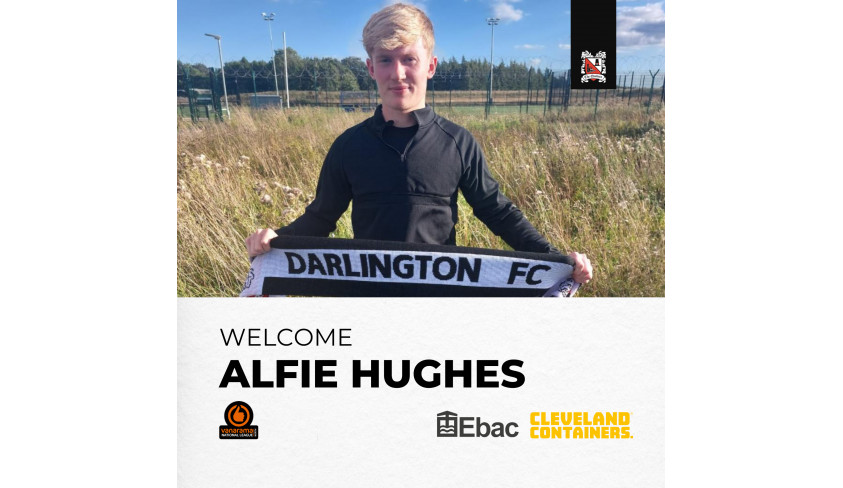 Midfielder signs for the club
Quakers have today signed midfielder Alfie Hughes.
Alfie, 19, started his career at Middlesbrough, before going on to Manchester United, Leeds United Under 21s and Under 23s and Newcastle United before being released during the summer.
Manager Alun Armstrong said; "I know Alfie from his days at Middlesbrough, and he's quite a tidy player. He's done well when he's come on in pre season friendlies."
You can listen to an interview with Alfie, who is included in the squad for Saturday's opening league game against Gloucester, here:
We'd like to wish Alfie all the best in his stay with us
We'd like to thank Cleveland Containers for their support:
https://www.clevelandcontainers.co.uk/