Quakers win 6-1 at Hartlepool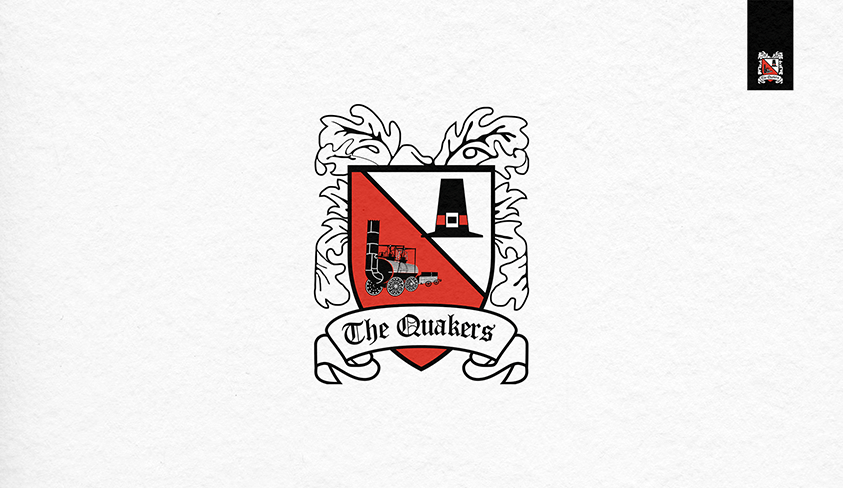 The Under 17s had an excellent 6-1 win at Hartlepool Stranton, a great performance considering that...

The Under 17s had an excellent 6-1 win at Hartlepool Stranton, a great performance considering that they were playing a team a year older than them. They started the game very well but unfortunately went 1-0 down in the 12th minute, but replied with a goal from George Shaw from a great counter attacking move. They then went on to control the game with Lewis Cocks heading the ball over the keeper from an outstanding ball by Jonty Gray.
In the second half Darlington continued to dominate with goals coming from Lewis Cocks, George Shaw and two from sub Adam Lambert. Quakers were very strong overall and there were outstanding performances with Lee Hume and Niall Smith making a strong midfield partnership.
The Under 15s entertained Washington Utd in the first round of the league cup . Darlington started well and took the lead when Jack Baines smashed home from 12 yards after good work by Adam Bearpark. Darlington were then award a penalty when Baines was brought down in the box and Adam Lamb coolly slotted home. Washington then were awarded their own penalty after a clumsy challenge by the Darlington back line which meant the game went in 2-1 at half time. Darlington came out for the second half and upped the tempo and were awarded another penalty when Harry Noble was fouled in the box, Howarth this time putting the penalty away .Washington again came back and scored the goal of the game with a 30 yard lob over the Darlington keeper .This seemed to awaken Darlington and two poachers' goals from Noble in the final 10 minutes ensured Darlington ran out 5-2 winners .
[caption id="attachment_13846" align="alignnone" width="300"]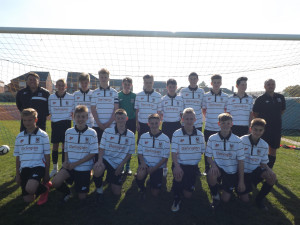 Darlington Under 15s[/caption]
Darlington Youth U13's progressed into the next round of the Durham County Cup with a 5-4 win after extra time against Billingham Synthonia.
[caption id="attachment_13850" align="alignnone" width="300"]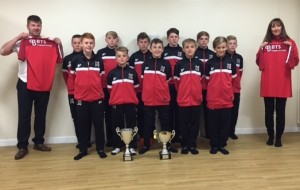 Darlington Under 13s with their tracksuits sponsored by BTS[/caption]
Corbyn Mitchell netted all five for Darlington giving him 16 goals in four games this season and 46 for the club. Not bad going!
[caption id="attachment_13848" align="alignnone" width="214"]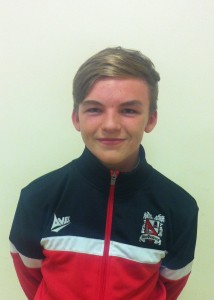 Corbyn Mitchell[/caption]
With no subs due to injuries and players unavailable, every player should take credit for the win.
Man of the Match was Matty Moody
Darlington Under 11s faced Dormanstown in the challenge cup, entertaining them on the new home pitches at St Aidens School.
Darlington rang the changes with the starting line up ; Harry Dixon and Logan Irvine starting wide right and left with Luke Hegarty and Jack Clarkson playing centre midfield. Ollie Clark, Callum Moncur and Jo Crompton started at the back with Connor Peat behind them and Benji Keating playing the lone striker role. Darlington started very brightly with some excellent passing and movement. Quickly they worked the ball forward to the right side and following some good interplay Harry Dixon pulled the ball back from the bye line for Benji Keating to finish smartly into the bottom corner from just inside the box. This gave the team confidence and they continued to pass and move well with all players showing great skill and assured first touches.
Darlington continued to apply the pressure and quickly saw their lead double with a Callum Moncur long range free kick and a Luke Hegarty strike from the edge of the box. Dormanstown worked hard and began to pressure the ball and launch attacks of their own. Much of their good work was down their right but Jo Crompton and Ollie Clark dealt well with the threats. By half time Darlington had increased their lead to 5-0 with strikes from Chris Walters and Benji Keating. The second half started the way of the first with Darlington pressing although Dormanstown continued to play their own football making good plays down each side and making Connor Peat save and clear the ball on a number of occasions.
Darlington made many changes throughout the half with Callum Campbell, Jamieson Sams and Darren Waites all coming into the game and making positive contributions. Darren Waites scored and Darlington went on to dominate the second half playing good football and threatening the goal on many occasions. The Dormanstown goal keeper made many a good save and some good defending kept the score down. Darlington kept switching players to different positions and all enjoyed the challenge. Callum Moncur and Jo Crompton especially enjoyed moving forward and were unlucky not to score a few more themselves ! But in the end the pressure told and Darlington ran out 9-0 winners and we look forwards to the next round .