Remember the 1996 play off semi -- part 1
Action from the 1996 play off semi final first leg against Hereford
25 years ago on this Bank Holiday weekend, we went to Wembley for the first time when we played Plymouth in the League Two play off final.
To get there, we played Hereford home and away, and we've managed to find some video of the 2-1 away win in the first leg.
Many of us who were there will always remember the two goals by Sean Gregan and Robbie Blake as we edged closer to Wembley.
Thanks to gazzadfc!
https://www.youtube.com/watch?v=JjEljS_OKVM
Thanks to Karl Alexander for the pics of the match tickets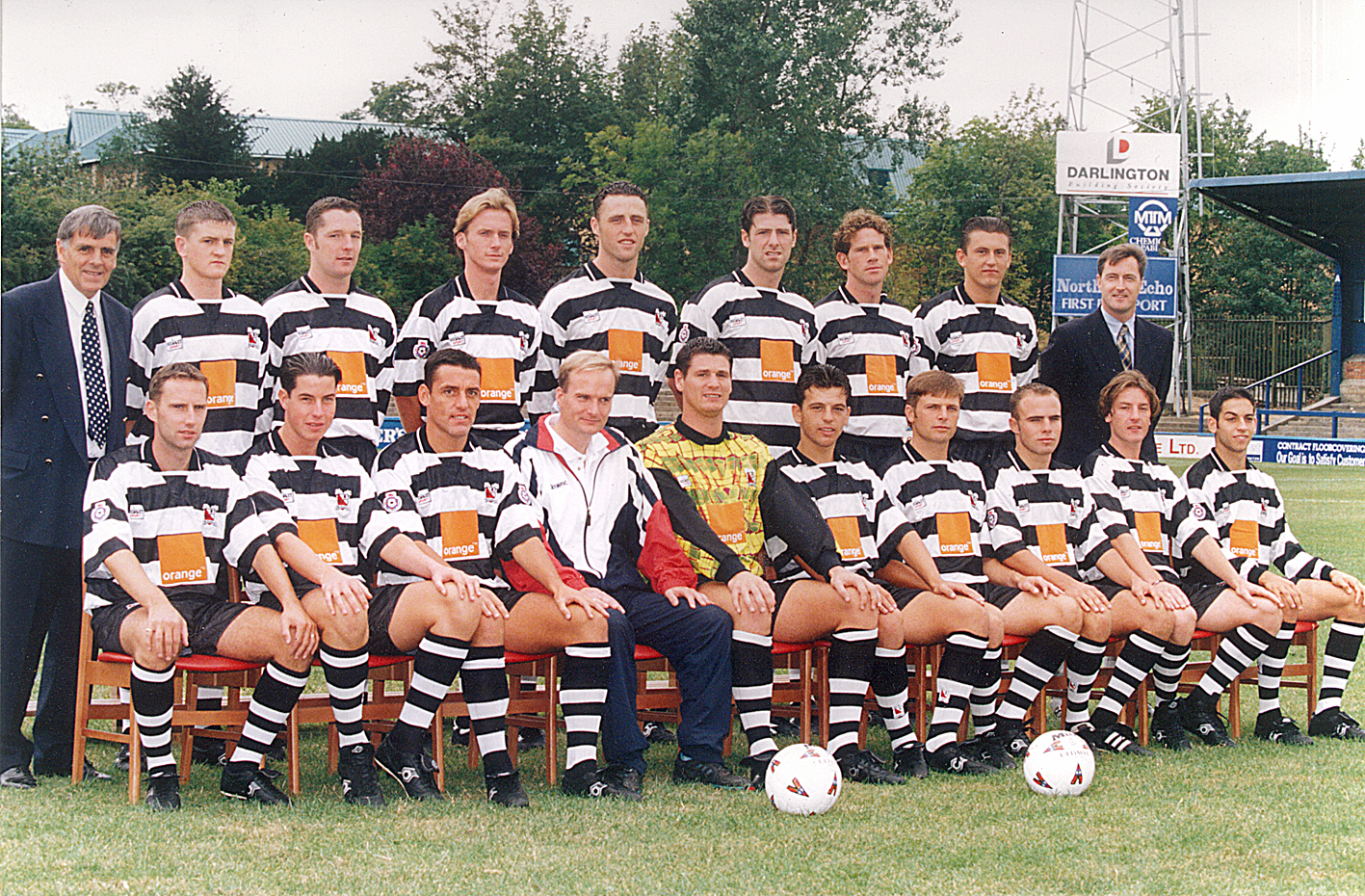 The team pic was taken before the start of the season:
Bernard Lowery (chairman), Michael Pugh, Robbie Painter, Simon Shaw, Andy Crosby, Sean Gregan, Steve Gaughan, Gavin Worboys and David Hodgson. Front row, left to right: Gary Himsworth, Peter Kirkham, Paul Olsson, Nigel Carnell, Mike Pollitt, Robbie Blake, Gary Bannister, Phil Brumwell, Matty Appleby and Paul Mattison.