Remember the 1996 play off semi -- part 2?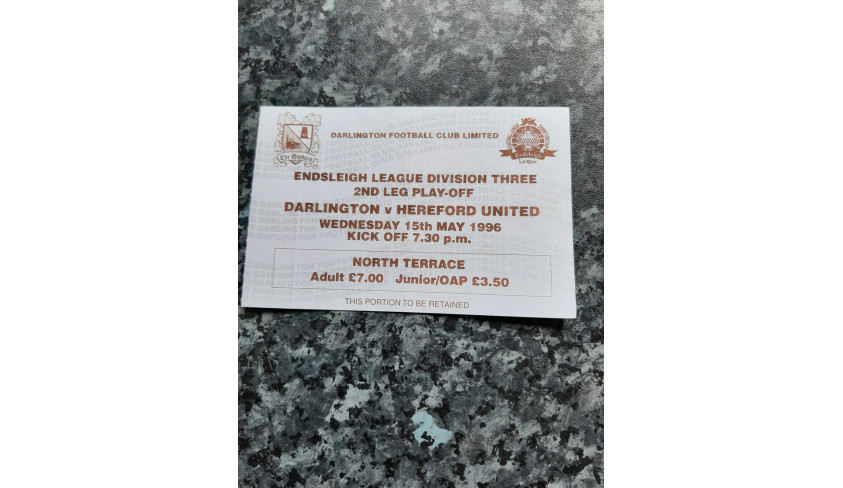 The unforgettable night that Quakers reached Wembley
To commemorate our first ever trip to Wembley in 1996, we're looking back to the two semi finals against Hereford in the play offs.
Following on from the away leg win of our semi final against Hereford, here's the second leg of that semi final which was played at Feethams. After winning the away leg 2-1, we won the return leg by the same score and set up an unforgettable trip to Wembley.
Thanks to Gazzadfc