Remember these FA Cup first round matches?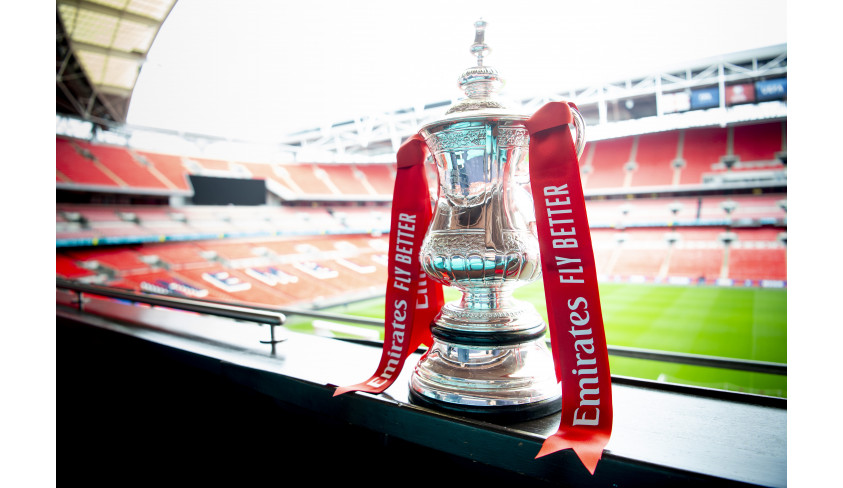 A look back at matches in the last 21 years
Our visit on Saturday to Walsall will be our first game in the competition proper as a fan-owned club, and our first since season 2010-11.
Can you remember these other first round appearances in recent years?
1998-99 Darlington 3 Burnley 2
This was one of our greatest ever fightbacks in a game switched from a waterlogged Feethams to Middlesbrough's Riverside Stadium.
Andy Payton put Burnley 2-0 up but was then sent off, and that gave us a lift for the last ten minutes. Brian Atkinson scored a penalty after a foul on Glenn Naylor, Mario Dorner scored from 12 yards, and Mark Barnard fired an unstoppable shot past the keeper in stoppage time.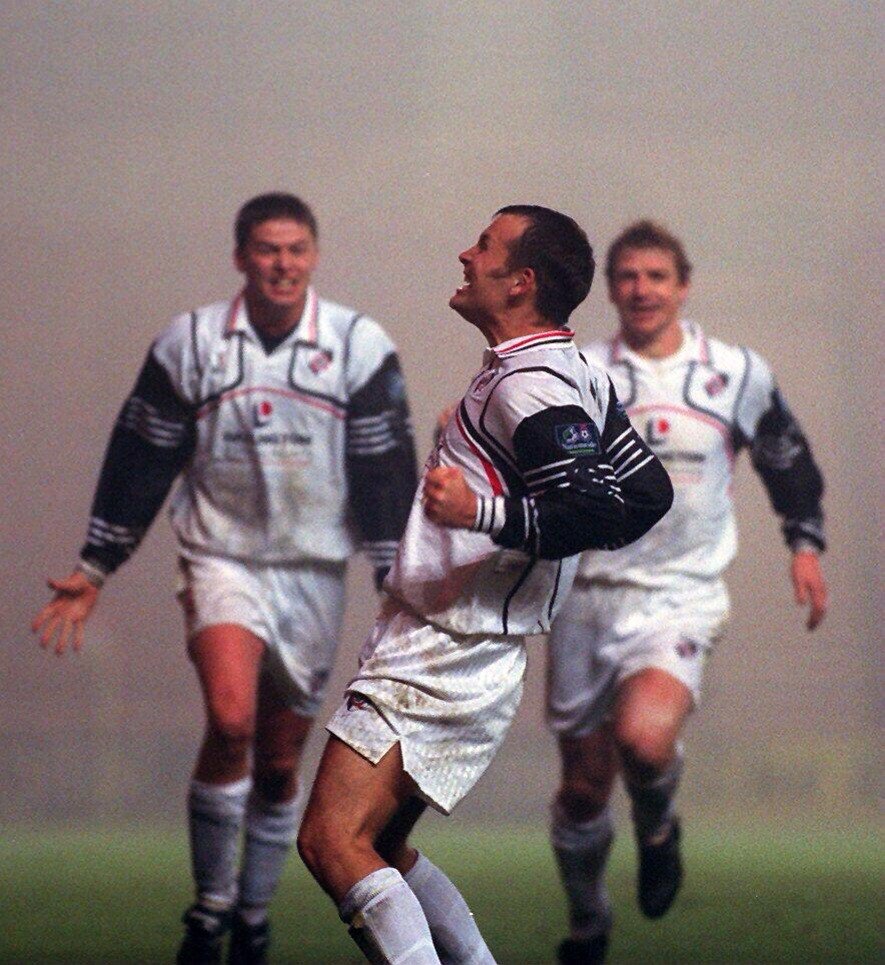 Quakers got Manchester City in the next round, but lost in a replay Maine Road.
1999-2000 Darlington 2 Southport 1
This game saw the return of former Darlington manager Paul Futcher to Feethams. Futcher had an ill-fated spell in charge of the club in 1995, which saw him leave after a handful of games.
Steve Tutill put us into the lead, but Southport, who were then in the Conference, equalised through Phil Bolland. However, Marco Gabbiadini scored the winner from the spot.
We lost twice more in the FA Cup that season – at Gillingham by 3-1 in the second round, but were restored to the competition as Lucky Losers and lost 2-1 at Aston Villa.
2000-01 Darlington 6 AFC Sudbury 1
This was a comfortable win against the Eastern League side, once Glenn Naylor put us in the lead in the first half. Glenn went on to score a hat trick, with Richard Hodgson (2) and Kevin Kyle getting the others.
We went on to lose to Luton by 2-0 in a second round replay.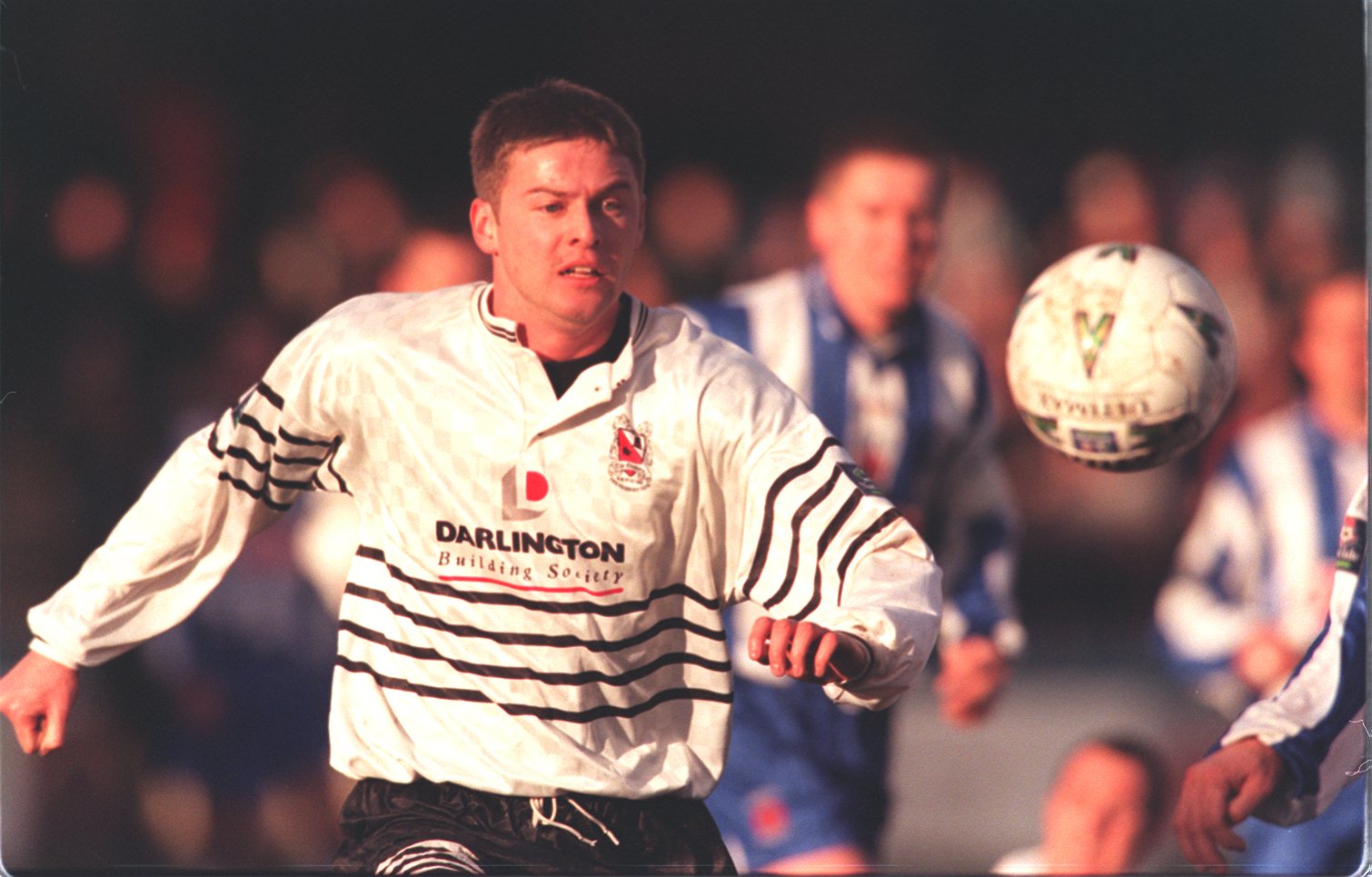 2001-02 Kidderminster 0 Darlington 1
Tommy Taylor had recently been appointed as manager following Gary Bennett's resignation, and he saw Paul Campbell score the only goal of the game at Aggborough. We won 2-1 at Altrincham in the second round – a game featured on Match of the Day – but lost 2-0 at Peterborough in a third round replay. The first game, as many will remember, was the night of Barry Conlon's missed penalty.
2002-03 Wrexham 0 Darlington 2
We were drawn away the following season at the Racecourse Ground, and came away with a good 2-0 win, courtesy of goals by Barry Conlon and Craig Liddle.
We beat Stevenage 4-1 in the second round, but then lost at home to Farnborough in the third round, another game featured on Match of the Day. Farnborough were drawn against Arsenal in the following round, shades of when we lost to Rochdale in the 1995 second round with a game at Liverpool the prize for the winners.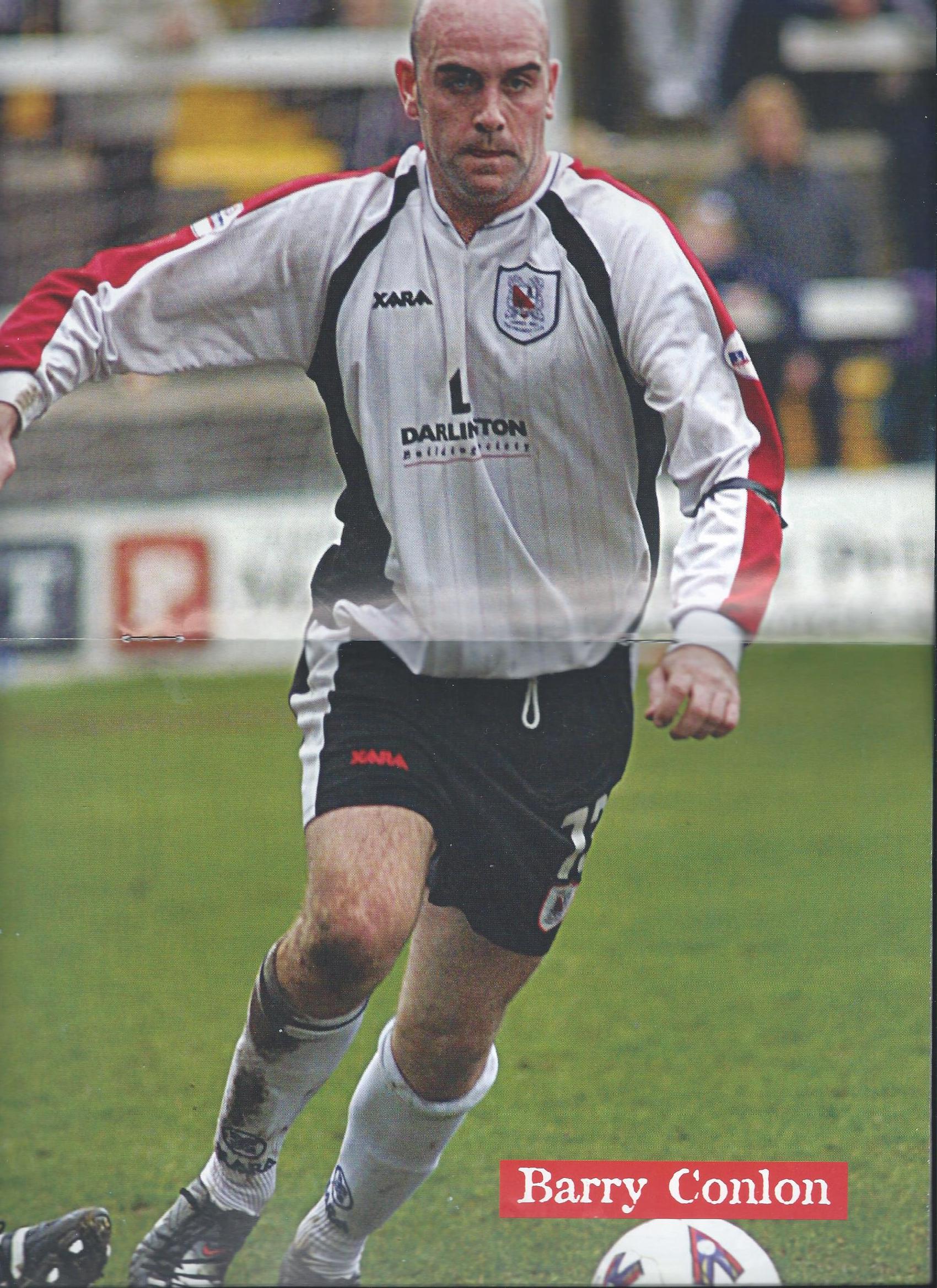 2003-04 Hornchurch 0 Darlington 2
This game was just after we'd gone into administration for the first time, and Hodgy came back to manage us. Unfortunately, he couldn't conjure up a victory for us – but at least he saved us from relegation later in the season.
2004-05 Darlington 3 Yeovil Town 3
We were denied victory by a late goal at the Arena. Alun Armstrong gave us a half time lead, but Yeovil hit back to lead 2-1 by the 55th minute. However, Alun equalised with his second, and Clark Keltie looked to have scored the winner with four minutes left. But Yeovil equalised in stoppage time and took the game to a replay which they won 1-0.
2005-06 Barnsley 1 Darlington 0
We gave a good account of ourselves against the League One side, but couldn't equalise after conceding a fifth minute goal
2006-07 Lewes 1 Darlington 4
This was Dave Penney's first game in charge, and we managed to avoid a banana skin at the Dripping Pan. The pick of the goal was a delightful turn and volley by Martin Smith from the corner of the box. That was his second goal of the game, with Patrick Collins and Kalu Ngoma scoring the others.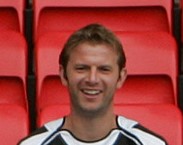 We lost at home to Swansea in the next round
2007-08 Darlington 1 Northampton Town 1
Gregg Blundell put us into an early lead, but Northampton cancelled it out before half time. We lost the replay 2-1 at Sixfields.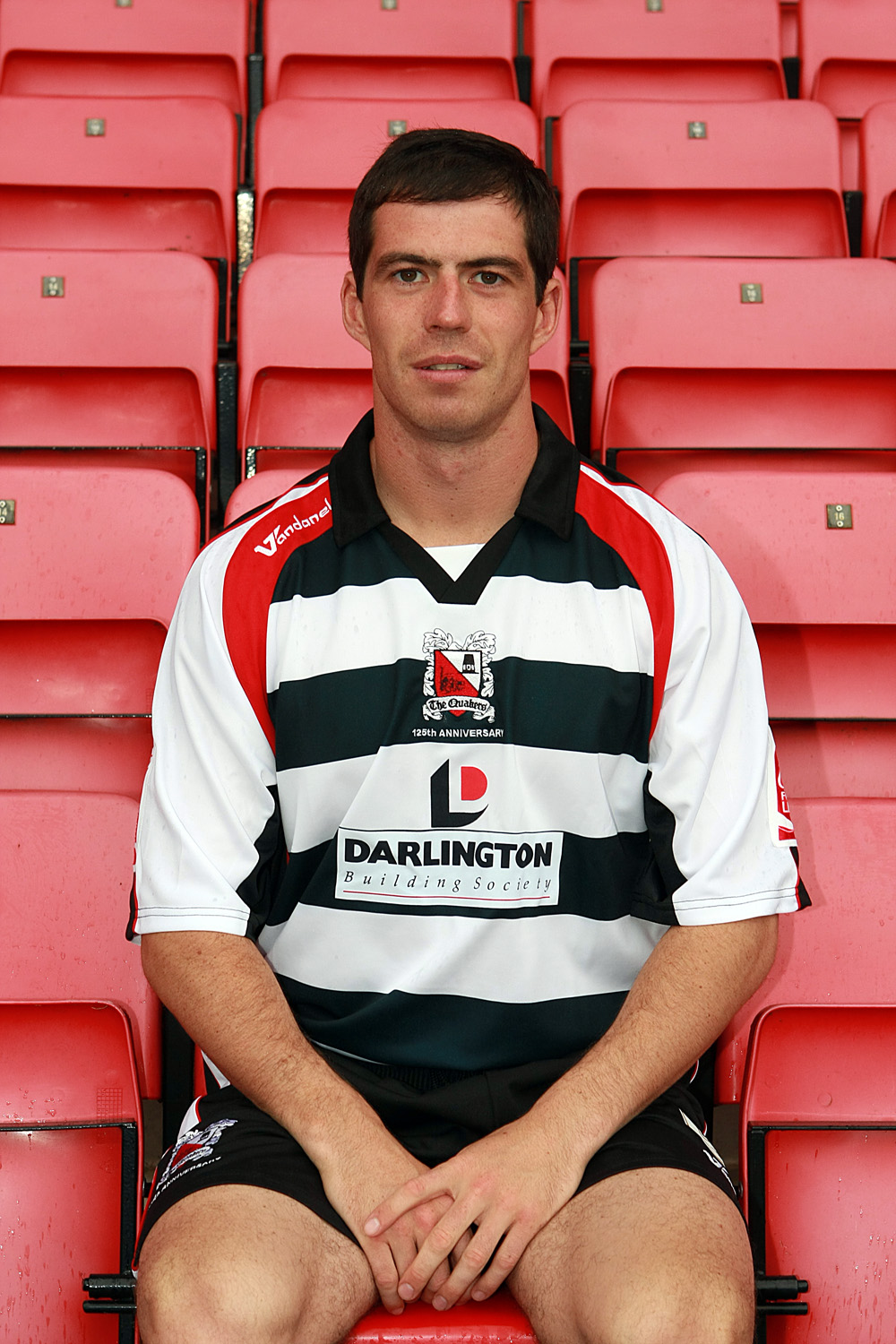 2008-09 Darlington 0 Droylsden 0
We couldn't break the Conference North side down at the Arena, and we lost the replay at their place. Liam Hatch suffered a neck injury which stopped the game for 30 minutes.
2009-10 Barnet 3 Darlington 1
An FA Cup away day to be forgotten in one of Steve Staunton's early days in charge. Barnet were 3-0 up by the 66th minute before Mor Diop pulled a goal back.
2010-11 Darlington 2 Bristol Rovers 1
After winning 6-2 at Mossley in the fourth qualifying round, we pulled off a giantkilling act by beating Bristol Rovers 2-1 at the Arena.
Michael Brough put us in the lead, but Rovers equalised straight after. However, Gary Smith fired the winner in the second half.
We lost at York City in the next round.