Thanks to our matchball sponsor -- Chris Sowerby!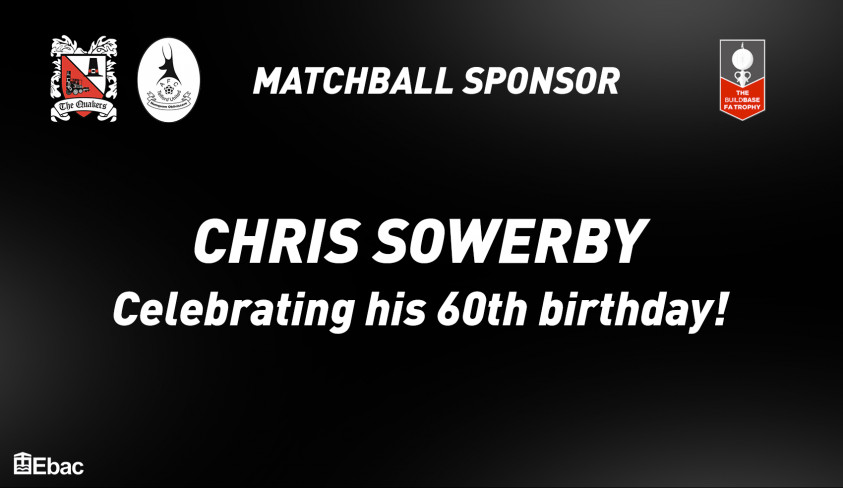 Backing Saturday's game in the FA Trophy
We'd like to thank Chris Sowerby, who is celebrating his 60th birthday by sponsoring the matchball for the Telford game on Saturday.
Chris has been a lifelong fan and has generously backed the club in many ways over the years.
Everyone at the club would like to thank him, and wish him a happy 60th.
Do you want to be a match or matchball sponsor of a Darlington game? Check the details here:
https://darlingtonfc.co.uk/news/be-the-virtual-match-sponsor-or-matchball-sponsor-of-a-darlington-fc-game