Thommo's 100 in pictures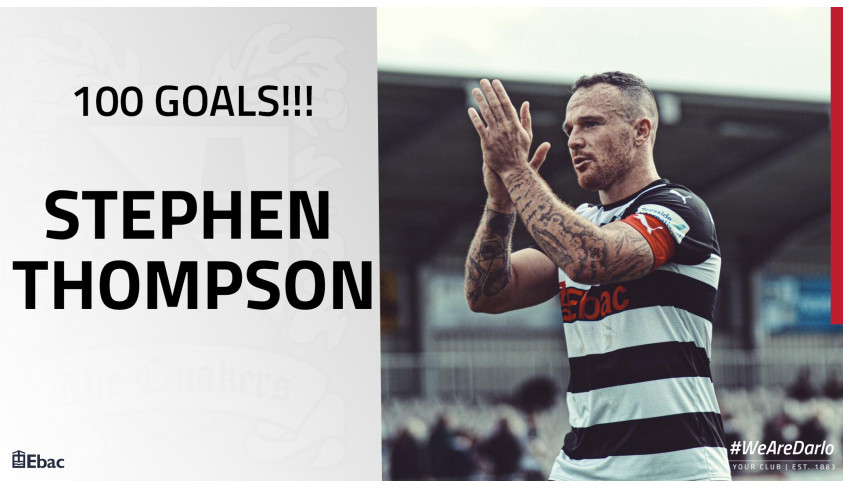 The story of Thommo's scoring career at Quakers
Thanks to his winning penalty against Spennymoor on Boxing Day, Darlington legend Stephen Thompson equalled the club scoring record of 100 goals held by Alan Walsh for over 30 years, and here's a tribute to him in pictures.
Thommo has been with Quakers for seven years, and in that time, our photographers have taken hundreds of photos, we've got hours and hours of video footage and as just as much audio!
Here's what he said when he scored his 100th goal against Spennymoor in the Boxing Day derby.
https://darlingtonfc.co.uk/news/video-thommo-on-emotional-darlo-centure
So we've used a selection of images to illustrate his seven years at the club, and his path to scoring a century of goals which started with a goal at Penrith in October 2012: We'd like to thank Les Hodge, Nick Burton, Tim Hickman, Theresa Clear, Chris Booth, Steve Halliday, Andy Futers and several others for their images.