Two Darlo old boys return as Quakers begin pre-season friendly schedule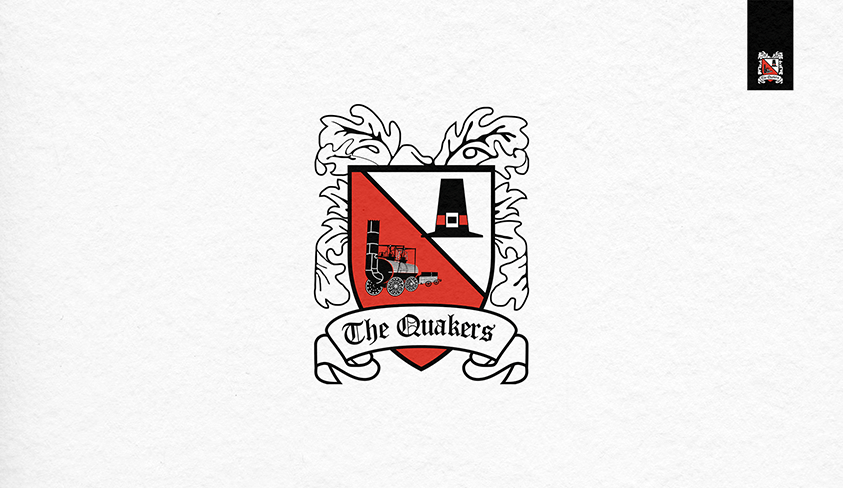 We begin our pre-season friendly schedule on Sunday with a home friendly against Motherwell from the...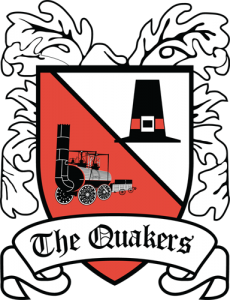 We begin our pre-season friendly schedule on Sunday with a home friendly against Motherwell from the Scottish Premier League – and it will see a return of two Darlington old boys!
Darlington manager Tommy Wright will include all of his summer signings, so that means a first game in Darlington colours for Simon Ainge, Jonny Burn, Jonny Maddison, Liam Hughes, Jordan Nicholson and Alex Henshall.
You can watch Tommy Wright's interview about the pre-season programme here:
http://darlingtonfc.co.uk/video-tommy-talks-pre-season-games/
The Steelmen, who are fan-owned like Quakers, are hoping to build on last season's success in cup competitions when the SPL starts, as they finished runners up in both the Scottish FA Cup and Scottish League Cup last season, on both occasions losing to Celtic. They finished seventh in the SPL under manager Stephen Robinson, who played over 400 games for several clubs, mainly Bournemouth and Luton, in the English Football League.
Darlington fans will immediately recognise two players in the Motherwell squad: Curtis Main and Ryan Bowman.
[caption id="attachment_43402" align="alignnone" width="971"]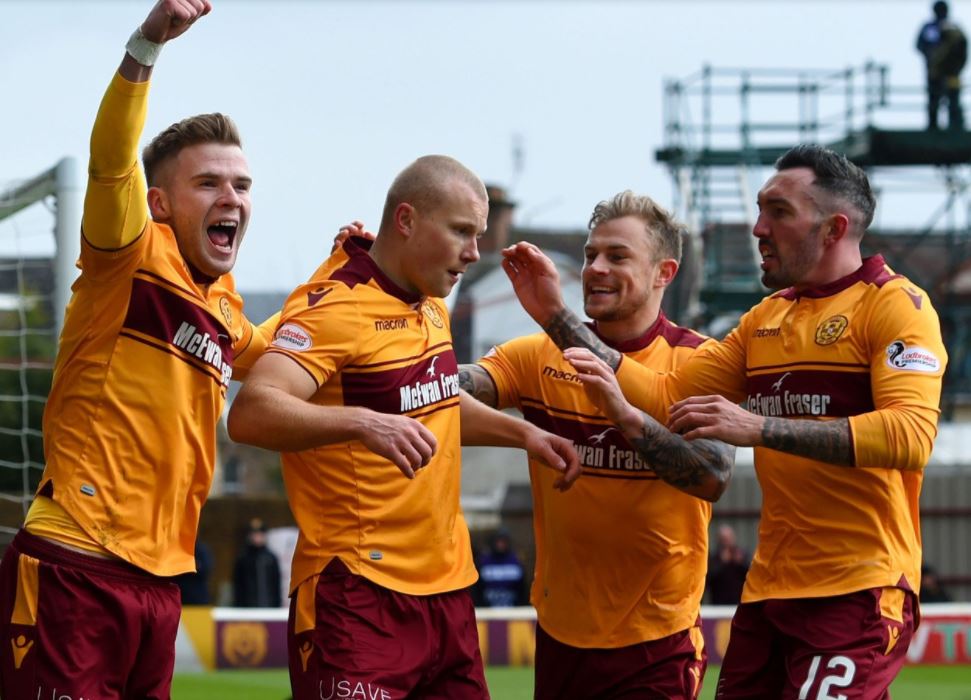 Curtis Main (second left) and Ryan Bowman (far right)[/caption]
Curtis made his debut for us ten years ago in the final league game of the 2007-08 season, when at the age of 15 years 10 months 13 days, he came off the bench in a 2-0 win at Peterborough United, when manager Dave Penney made a handful of changes in readiness for the play-offs. Several players were out injured, including Tommy Wright.
"I told Curtis to enjoy it," said Penney at the time. "Before I picked the subs I looked at his character and I could see he wasn't worried, I could see he could handle the pressure. Nothing fazes the kid so that's the reason we went with him on the bench instead of Shaun Reay, even though Shaun's a couple of years older."
Main made a further four substitute appearances the following season before being selected for his first start just after Christmas, a 0-0 home draw with Chesterfield.
After being released by Mark Cooper in 2011 after playing 69 games, Curtis played for Middlesbrough (52 matches, 6 goals), Doncaster (58 games, 11 goals), Portsmouth (23 games, 6 goals), plus loan spells with Shrewsbury (6 games) and Oldham (18 games, 4 goals). He joined Motherwell from Portsmouth last season, and played a big part in getting them to the Scottish FA cup final, only to be beaten by Celtic. He scored 8 goals last season, three of them in the Scottish Cup
Ryan Bowman will always be fondly remembered at Darlington for the way he stood by the club during the crisis season of 2011-12. Because of circumstances, he was virtually our only experienced striker, and so he deserves plenty of credit for scoring eleven times that season, two of them in the last home game of the season against Kettering.
Ryan joined us from Carlisle in the summer of 2011 on a six month contract, but when our problems started around Christmas 2011, he stuck with us and played on a non-contract basis for the rest of the season.
After he left Quakers, he went to Hereford, who were then in the Conference National, and was their top scorer with 19 goals.
After a season at Hereford, he moved to then League Two York City and scored eight goals for them in season 2013-14 before moving to Torquay United, then in the Conference Premier.
He scored 12 goals in 37 matches for them, before he went to the opposite end of the country and signed for Gateshead in 2015. He scored 19 goals for them, good enough for him to be snapped up by Motherwell in August 2016.
Since then, he has made 65 appearances for them, scoring 12 times, three of which were in their runs to the finals of the Scottish FA Cup and Scottish League Cup.
There are other players who will be somewhat familiar to us in the north east. Defenders Liam Donnelly, Peter Hartley and keeper Trevor Carson have all played for Hartlepool recently, while striker Danny Johnson started his career at Guisborough, and moved to Motherwell from Gateshead.
There is another connection to Motherwell: Way back in the 1991-92 season when we were in the old Third Division after we'd won the Fourth Division title the season before, we splashed out £100,000 on striker Nick Cusack from Motherwell.
Cusack moved to Motherwell from Peterborough United in 1989, and played three seasons for them, scoring 17 goals in 77 matches.
He played 21 games for us, scoring six times, but not enough to save us from relegation, and so he was sold on to Oxford United in the summer of 1992.
He moved on to Fulham and then Swansea, and is now assistant chief executive of the PFA, and a member of the General Council of the Trades Union Congress
[caption id="attachment_43403" align="alignnone" width="300"]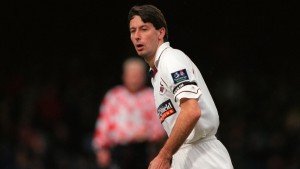 Nick Cusack[/caption]
Here's the full Motherwell squad:
1 Trevor Carson
2 Richard Tait
3 Aaron Taylor-Sinclair
4 Carl McHugh
5 Cedric Kipre
6 Peter Hartley
7 Chris Cadden
8 Allan Campbell
9 Curtis Main
11  Elliott Frear
12 Ryan Bowman
13 Rohan Ferguson
14 Liam Grimshaw
15 Andy Rose
16 George Newell
17 Gael Bigirimana
18 Charles Dunn
20 Mark Gillespie
22 Liam Donnelly
23 Alex Rodriguez Gorrin
24 Danny Johnson
26 Shea Gordon
27 Craig Tanner
28 David Turnbull
29 Adam Livingstone
30 Barry Maguire
31 Peter Morrison
32 Jake Hastie
33 Liam Brown
34 Jordan Armstrong
35 James Scott
36 Jason Krones
37 Shaun Bowers
38 Alfredo Agyeman
39 Jamie Semple
40 Kyle MacDonald
41 Robbie Hemfrey
42 Broque Watson
43 Jack Brown
44 Dean Cornelius
45 Yussuf Hussain
46 Adam Kettings
47 Reece McAlear
48 Stuart McKinstry
49 Cole Starrs