Under 11s share best of twelve thriller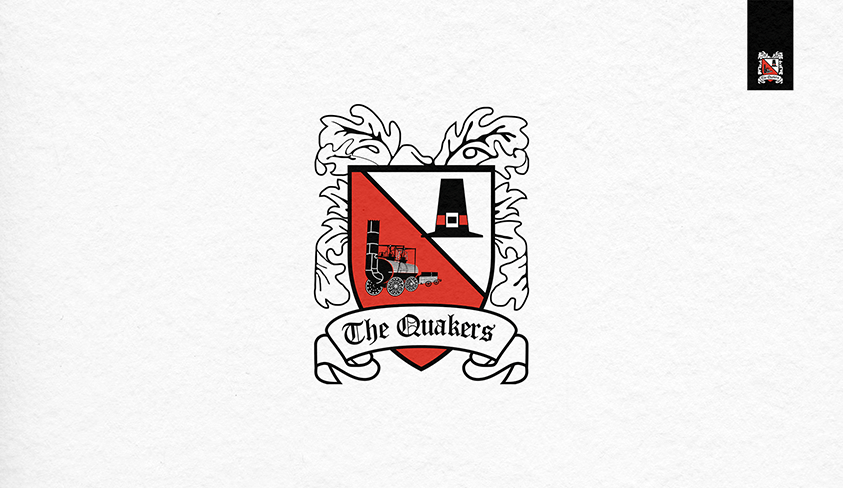 Cleveland Sharks 6 Darlington Under 11s 6Darlington under 11 were again in league action this Sunday...

Cleveland Sharks 6 Darlington Under 11s 6
Darlington under 11 were again in league action this Sunday. They were away to Cleveland Sharks in what were testing weather conditions not helped by a difficult pitch. Darlington lined up with Connor Peat in goal, back three of Oli Clark, Callum Campbell and Jo Crompton. Midfield was Jack Clarkson, Alex O'Hara making his debut, Harry Dixon and Chris Walters with Benji Keating up front. The game started brightly unlike the weather and it was Cleveland who looked more threatening with two very pacey front men looking to stretch the Darlington defence. The breakthrough came for the Sharks following a good through ball and direct run to finish past an on rushing Connor Peat.
1-0 down but straight away Darlington attacked and following good midfield play Jack Clarkson fed Benji Keating who attacked the left back, ran past him and crossed inch perfect for Harry Dixon to finish from close range at the back post.
Game on and Darlington were full of confidence and soon stretched the lead with a Chris Walters goal followed quickly with a second from Harry Dixon after both he and Logan Irvine followed a shot that was saved by the keeper only to rebound into the path of the two strikers. 3-1 up and flying.
After another close range header from Chris Walters followed by a break away goal from the Sharks we realised this was going to be a high scoring game. Changes were made by Darlington, on came Darren Waites, Callum Campbell and Jamieson Sams and throughout the rest of the half the players rotated positions as the pitch and weather began to take its toll. Ten minutes before half time Cleveland pulled another goal back only to be followed up by a goal from Jamieson Sams who was looking threatening with his pace and trickery up front. On the attack again Darlington pushed forward and scored a sixth through Chris Walters, to complete his first hat trick this season. The half ended with Darlington 6-3 up. The second half started with Cleveland scoring a long range shot that squeezed under a diving Connor Peat, 4-6 .On the attack again Cleveland scored a fifth and it was 5-6 to Darlington going into the last 5 minutes.
In the last few minutes the action was end to end and relentless, both sides hitting the woodwork from their own players !!
But as the game was coming to an end it was Darlington who couldn't keep the ball out of their net following a free kick swung in from the left by the Sharks midfielder , a scramble ensued with the ball ending up in the bottom corner of the Darlington net. 6-6 and a thriller eventually finished.
As ever the lads played in a wonderful spirit and worked for each other. All were disappointed to concede a last minute equaliser but a deserved point for Cleveland on the balance of play and a thrilling game was enjoyed by all.