Ray Simpson / 17th September 2016
will appear here soon Darlington were knocked out of the FA Cup by two second half goals.Both s...
---
will appear here soon
Darlington were knocked out of the FA Cup by two second half goals.
Both sides were reduced to ten men in the first half, and then at 1-0 Lancaster scored a second goal that looked suspiciously offside.
As expected, Quakers used a 4-3-3 formation with Liam Hardy seeing a lot of the ball on the right in the opening minutes.
Quakers had their first chance on 6 minutes when Mark Beck headed the ball down for Nathan Cartman on the corner of the six yard box, but from a tight angle, he fired over.
Lancaster replied when Jacob Crolla broke down the right and rounded Woolston, but his pull back was intercepted by Gary Brown.
The home side had another chance when Louis Mayers headed a left wing cross just wide of the right hand post.
Quakers were reduced to ten men on 14 minutes when Terry Galbraith headed back pass was  going to be short of Woolston, and Brown blocked Jordan Connerton from getting to it, and was red carded.
Mark Beck was then booked when the free kick was blocked, and he slid in to seemingly win the ball against Oliver Crolla, but the ref awarded a free kick.
Manager Martin Gray then sent on Chris Hunter, and took off Liam Hardy.
Lancaster were reduced to ten men on 25 minutes when Jacob Davis pulled Cartman back on the edge of the box,  and was shown red for a last man foul.
Galbraith then struck the bar from the free kick, and when the ball came back into the middle from Tom Portas, Beck's header was turned superbly over the bar by Hale.
Lancaster nearly took the lead on 34 minutes. Mayer's shot was parried up in the air by Woolston, Connerton was first to the rebound and touched it towards goal, but Liam Marrs cleared the ball off the line.
Then Mayer was inches wide with a header from a right wing cross.
Oliver Crolla then made a great run down the left for Lancaster, but Josh Falkingham covered well and got in a great tackle to avert the danger.
Half time 0-0
Lancaster took the lead on 48 minutes, when Jacob Gregory turned Galbraith on the edge of the area, ran on, and fired right footed past Woolston
Quakers then brought off Jordan Watson, and sent on Stephen Thompson, therefore playing with three at the back.
The move gave them more width, and Galbraith crossed from the left for Beck to head into Hale's hands.
Amar Purewal then came on for Liam Marrs, Quakers last sub, which meant that Quakers only two recognised defenders on the pitch.
Quakers had another chance on 68 minutes when Portas crossed for Beck to head straight at the keeper.
Quakers were nearly caught on the break on 73 minutes when Connerton played Gregory through one-on-one,  but Gregory pulled his shot wide.
Quakers went 2-0 down on 75 minutes when Gregory knocked the ball through for Connerton who looked offside, but play continued and even though Woolston did his best to stop Connerton, the striker rolled the ball into the empty net
Quakers got a goal back on 80 minutes when Portas crossed perfectly from the right for Amar Purewal to come steaming in at the far post and head into the net.
Purewal nearly equalised with a header from Galbraith's cross, but Hale pushed the ball around the post.
With 90 seconds left, Purewal and Thompson combined well for Thompson to cross, but Beck headed over the top.
In stoppage time, Cartman tried an overhead kick that was going into the bottom corner until Hale pushed it around the post.
In stoppage time, Cartman tried an overhead kick that was going into the bottom corner until Hale pushed it around the post, then Hale stopped Galbraith's downahrd header at the foot of his post,
Final score
Lancaster 2 Darlington 1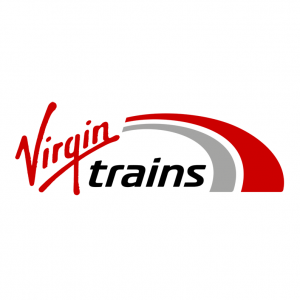 Darlington give new midfielder Josh Falkingham his debut after signing him yesterday, while Liam Hardy is restored to the starting line up after being subs for the 2-1 away win at Bradford Park Avenue.
Newcastle have given 18 year old keeper Paul Woolston permission to play.
Team:
Woolston, Marrs, Brown, Galbraith, Watson, Portas, Scott, Falkingham, Hardy, Beck, Cartman
Lancaster City
Hale, Hudson, Clark, Wills, Davis, Mercer, Gregory, Crolla, Connerton, Mayers, Sumner
Subs: Anderson, Raybould, Henry., McKenna, Russell, Westwood
Share this