Your chance to vote for season 2022/23 home and away shirts!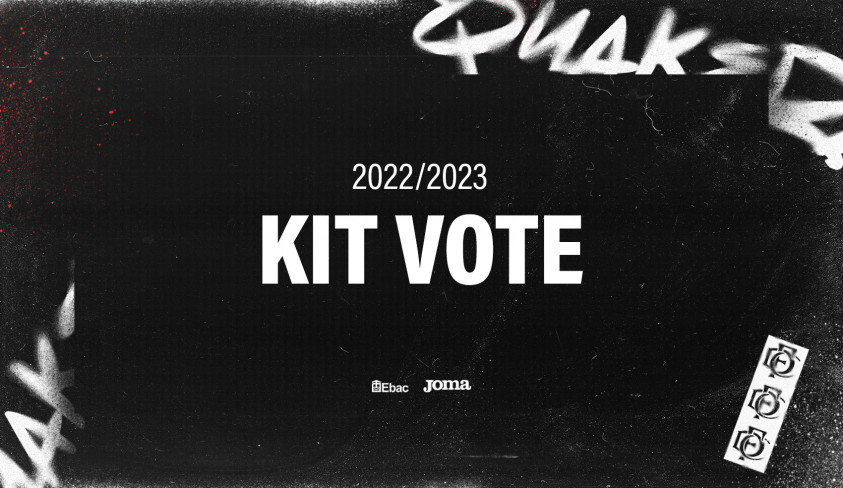 Voting open now
We are delighted to announce the launch of our home and away shirt vote for Season 2022/23. Once again, it's your choice which Joma shirts our men's and women's first teams will be wearing next season!
We used fans' responses from our shirt consultation earlier this season when working with Joma on the shirt designs. This year we are presenting only hooped-based options for our home shirt, alongside a variety of striking colours and designs in our away shirt options.
Supporters have six shirts to choose from, three home and three away, with a straight vote in each category for your favourite. Voting is open now and will close at 7pm on Sunday evening (21st November) with the winning shirts announced shortly afterwards.

After the winning shirts are announced, supporters will be given the opportunity to vote on their preferred combination of shorts and socks to complete both the home and away kits. Details to follow.
Using the design kit you can zoom in to see the detail on each individual shirt, these details are discussed further in our the kit launch video linked below.

Voting is open to all supporters registered on YourClub. Registration is free. If you're not already registered, then you'll need to create an account at: http://yourclub.darlingtonfc.co.uk

If you already have a YourClub account you can log using your email address or FanId as your username. If you have multiple accounts registered to your email address, then please use your FanId to access each account.

Once you are logged into your account go to Your Dashboard & scroll down the Polls section to cast your votes or click here to go straight there.

Watch an exclusive fans' vote launch video of DFCSG Directors Jon Saddington and David Steel talking through the Joma kit options.


Home Shirt Options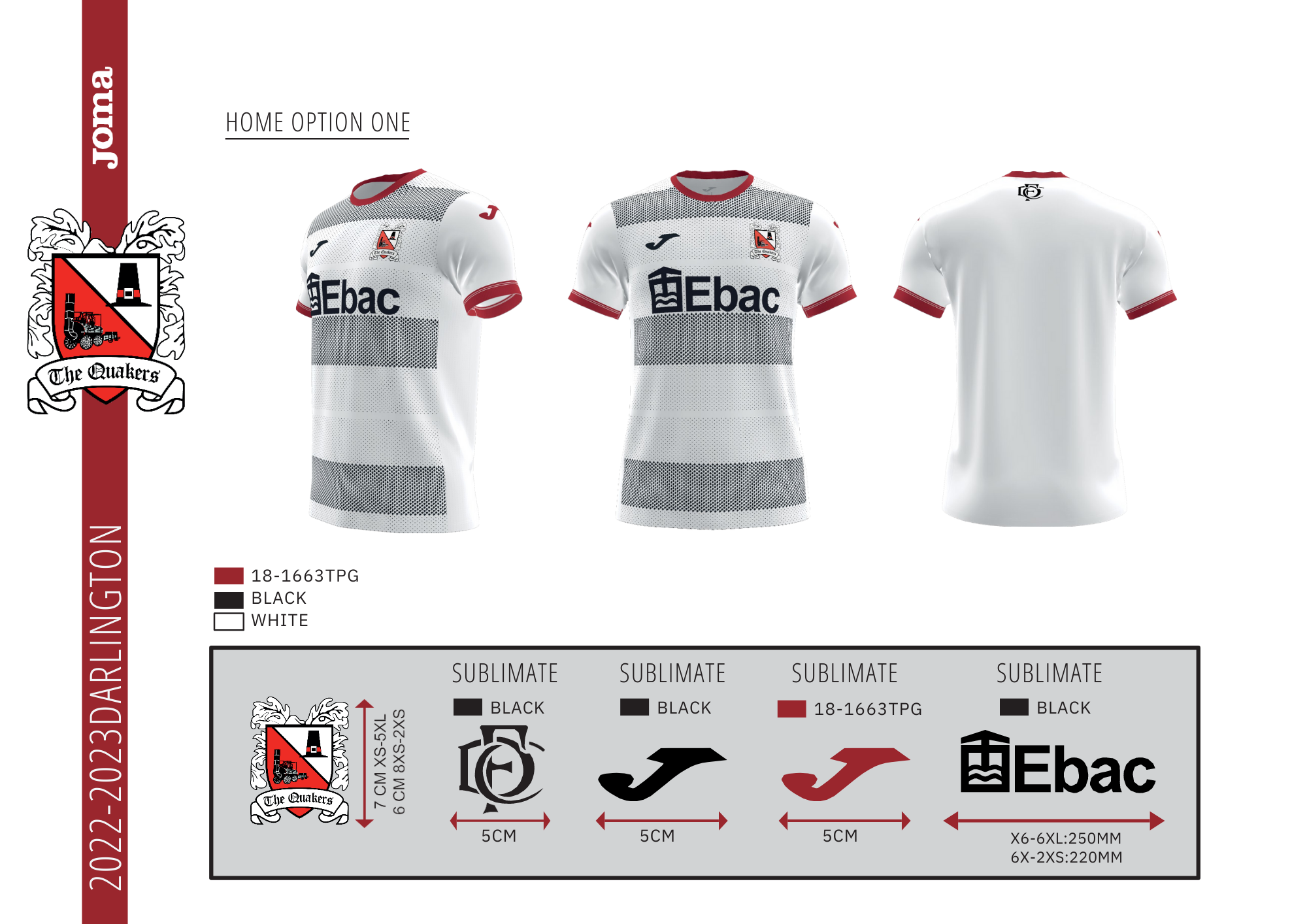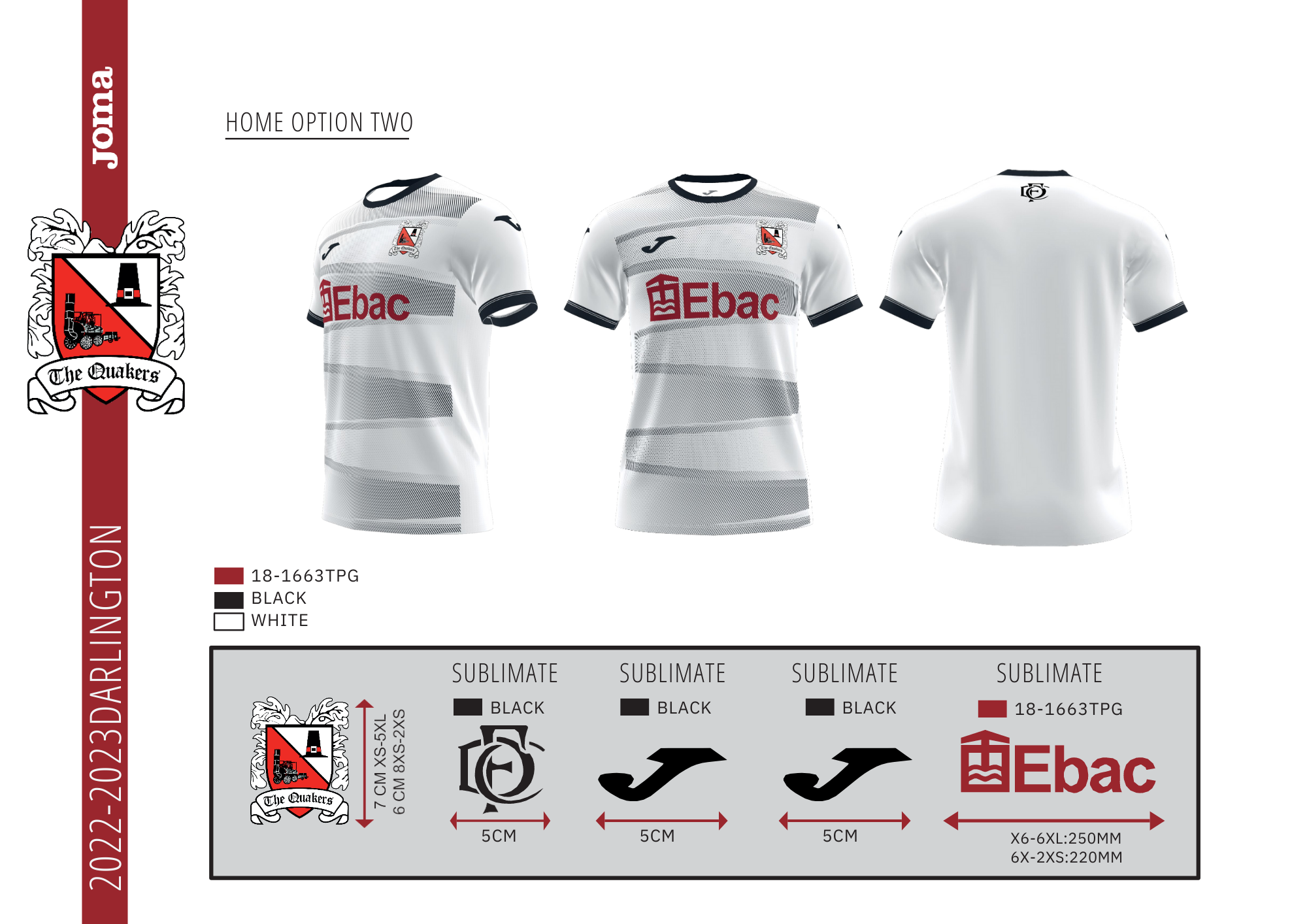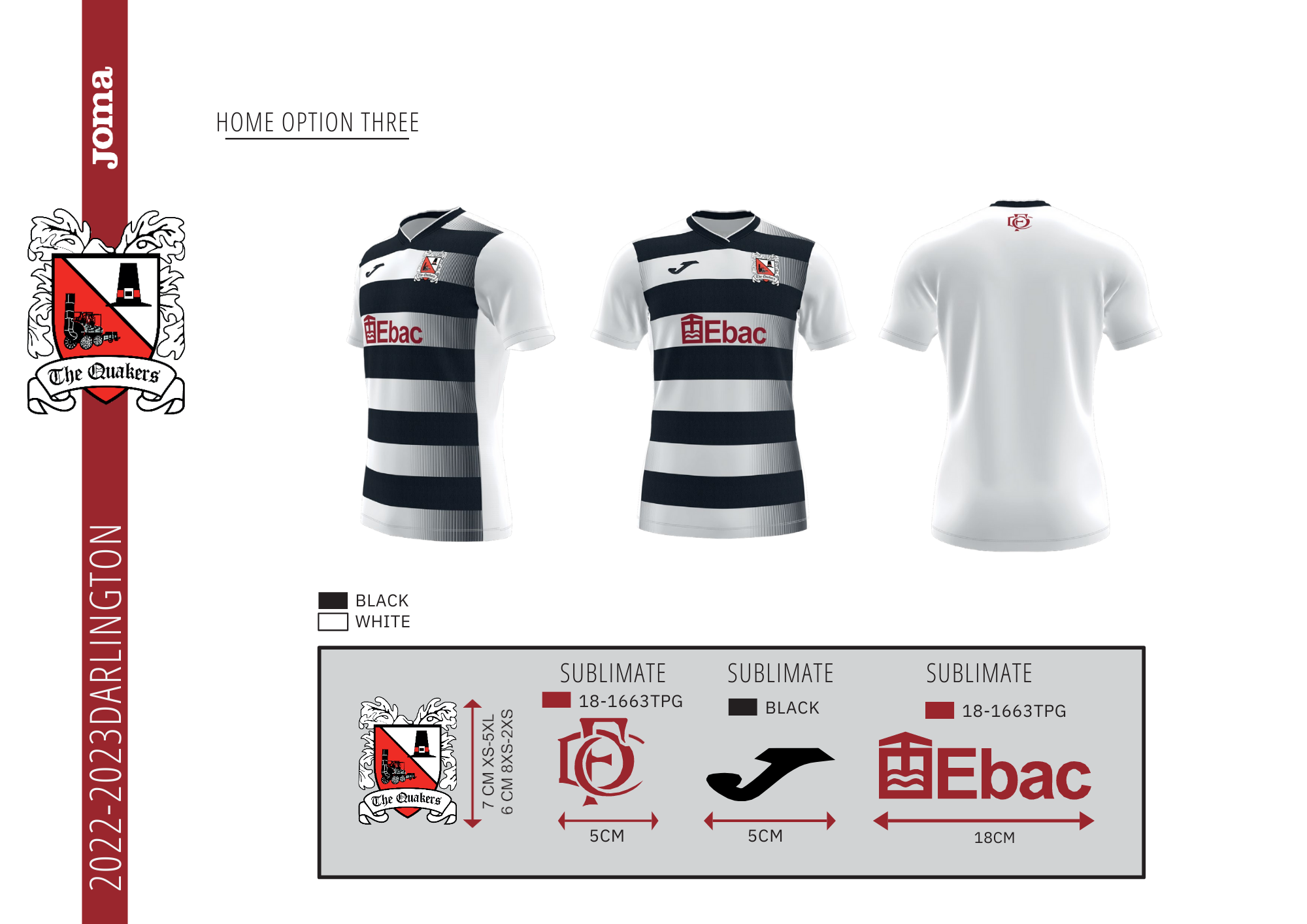 Away Shirt Options