Welcome to tonight's netcafe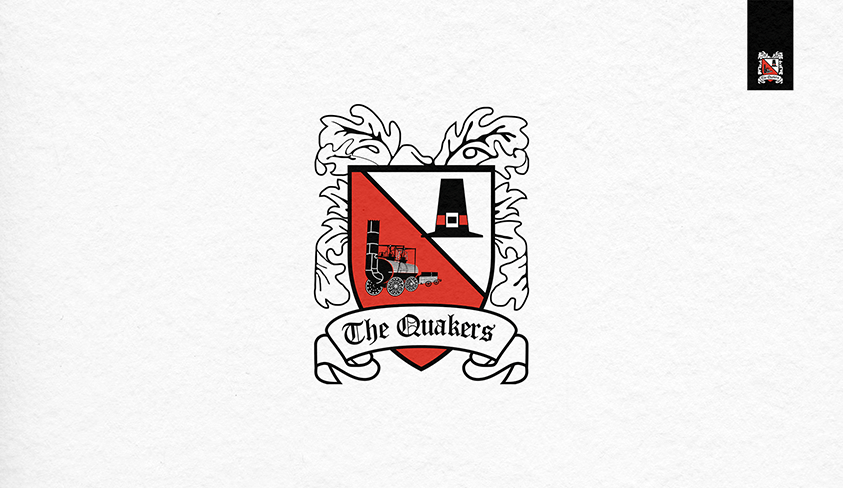 Welcome to our netcafe, in which directors David Johnston and John Tempest are answering quest...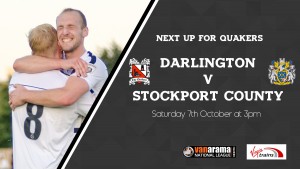 Welcome to our netcafe, in which directors David Johnston and John Tempest are answering questions.
We've received plenty of questions, covering plenty of topics, so many thanks
First question is from Michael Barrass
With the move to Blackwell meadows having a really negative impact on attendances what actual measures (or plan) not ideas have been agreed to reverse this decline immediately?
Best regards
Michael Barrass
Fan membership no 80
Answer Attendances are obviously impacted by a number of factors and performances and results are probably the key ones. Prior to our recent run of serious injuries the team performed very well picking up 10 points out of a possible 12 and gates were good.
Obviously gates have fallen since but we will review how this goes under the new management team.
==============================================================================================
David Howard
Is this true ?
As compensation for Gray moving to the Minstermen, Darlington will play a pre-season friendly at York next summer with Quakers receiving all of the gate receipts.
Darlington had little bargaining power as the terms of Gray's contract entitled them to a cash payment only if he left to join a club in the EFL.
If so, are equally 'robust' contracts (guaranteeing compensation) in place should any of our players leave to join another club, who are full time but not in the EFL?
Answer: The contracts of the players are generally quite standard and it is often difficult to prevent movement through additional clauses. With the transfer of DF the player had a release clause in his contract that was met by York City forcing the move. You have to appreciate that contracts can also work against you where you have a player on a long term contract with decent wages who simply does not want to play or actually can't get into the team so in drafting contracts the club, the player and the agent all have a say which can complicate matters
========================================================================================
From Mel Prescott
First of all, I'd like to say thanks for the opportunity to post these questions, for you taking the time to review and respond and for the work you do behind the scenes that we don't see.
I served on the DFCSG board from November last year until August, when I felt I needed to step down, primarily due to starting a new job.  However, I was also disillusioned with the way the Football Club and DFCSG interact and the lack of opportunity to influence the direction of the football club.  My feeling is that the club sees the SG as a fund-raising group and it is an 'us and them' whereas it should be an 'us'.
I was especially concerned by the lack of commercial activity during the summer, the agreement to set a playing budget and then a call for c.£65k carryover debt from the previous season that the club approached DFCSG to resolve.  I appreciate you probably wouldn't want to comment on this last point during the net café, but would appreciate your thoughts by return
Answer: When I joined the board I was unaware of this position and this had not been communicated to the DFCSG or the fans in general. The budget was agreed but I was unhappy with the financial projection and the lack of a plan to deal with the debt when it became apparent we had a carryover deficit. I therefore proposed a £2 increase on gate pricing together with a drive in advertising revenue. After two months of the season we have operated with a £700 profit whilst we have also reduced the aged debt by £20k.
The projection for the remainder of the season is currently indicating a £30k approx debt (including the carryover debt) but furtehr commercial activities are planned. Naturally losing out on an FA Cup run was very disappointing but it is the board's intention to produce an operating budget break-even position by year end. If we include transfer fees however, this should clear all debt and leave a cash surplus but the caveat to all of this will be gate receipts. If gates fall, then we will need to cut budgets.
Why was there so little activity in the summer to push season tickets as well as generate revenue from perimeter boards etc.?
Answer: There was activity to push season ticket sales and advertising boards sales but from a season tciket perspective we have sold over 500 on a five year deal. We woudl welcome any suggestions to improve this
What is currently being done behind the scenes to secure additional revenue so that the club becomes sustainable?
Answer:There is ongoing discussion regarding sponsorship but in reality without the arrival of a wealthy benefactor prepared to gvie money to the club, external investment is very difficult with our current club structure. Any private investor will want to take equity and ultiamtely overall ownership which is not what our current structure allows or what the fans want.
I know DFCSG were pushing from this time last year to secure an agreement from the FC for a governance framework that would create a 5 year rolling plan with stretch targets and clear milestones that we could all (fans, staff, volunteers, manager, board) sign up to and say "this is what we are aiming to achieve". When will this be agreed / consulted on?
Answer John Bell of the DFCSG has been working on a document but to be honest this has not been reviewed collectively by the DFCSG board and the DFC board.
This was also to include clarity around roles and responsibilities at the club, together with a due process for appointing people to the board, as well as generating understanding of what gaps need to be plugged with which skill sets in the volunteer base.  When will this happen? Answer: see above
Rightly or wrongly, there is a perception amongst many fans that David Johnston is a 'drinking buddy' of Martin and is likely to follow him out of the door shortly. After stating he would be here for a minimum of two years and that his remit includes providing stability and corporate due diligence, can David clarify progress against this remit please?
Answer I would like to clarify my position and also to take this opportunity to dispel a few rumours. I was introduced to MG by a third party in 2012 when MG was looking for a business investor to support him with plans to install 3G pitches at the schools where he had his academies.
Liking the idea, I prepared a business plan whereby the schools would find 50 per cent of the cost and we would find 50 per cent of teh cost, with the school using during school hours and us running the pitches commercially in the evening.
Meetings were held with the FA/Sport England, Durham County Council and the three schools in question, but the plan never got off the ground. The Council had not decided on their "playing pitch strategy" with the grass v plastic discussion and there were issues with the schools raising grant funding if private funding was involved.
I established two companies at the time to act as a property company and an operating company to manage the business. MGDJ Ltd 08210548 and MG Centre of Excellence Ltd 08210050, both registered 11/9/12 with Companies House. Both companies are dormant and should have been closed down by MG's accountant when the scheme was dropped in late 2012. I have this week started to close them down, resigned as a director even though they have never operated.
I can also categorically state, I have never had any commercial dealings with MG in the past, present and have actually never been out for a drink with Martin!
I got involved with DFC when approached by MG and JT when I returned after working in London for five years.
As for my future, I remain committed to DFC as we have only just started the journey. I want to secure a sustainable financial position for the club and get it back into the Football League BUT I will make this clear also --- I am at this time, and with this situation not putting my personal wealth into the club, but I will consider it in the future. This has been hard earned over 30 years -- a long time since I was on the dole. I will however provide my business brain and experience into exploring how we secure a sustainable future and I am working on this behind the scenes.
If the fans decide that they do not want me to continue then I will step aside but I remain passionate about this club and will continue to act in the best interest of this club every day whilst I am here.
(Lots of questions being asked.......This might go into a second night!)
We are meant to be a community asset, but it feels like we are miles away from truly being integrated into the local community and established as a friendly, welcoming club that is central to local groups, charities and the wider area. What are the plans to increase community outreach?
Answer Again this is a complication. Deano Browne was working for the MGFA on our Football in the Community. Given the current conflict of interest issue we will have to look at this closely in the coming weeks. Community outreach also costs so we need to determine what we want to do and are prepared to fund.
What is the long term vision for the developing Blackwell Meadows or another site? Having an 'end vision' of what the longer term plan is must help with fund raising efforts.  Being able to see how each phase knits together to produce a thought out plan helps people understand the longer journey we are on and gives the impression that there is a strategy rather than a series of short term bolt on solutions (which is what we have today)
Answer: We are working on the long term vision but given that there is a third party involvement and NDAs have been signed we cannot comment on this publicly until we have signed proposals. Apologies, but that is business.
===========================================================================================
Josh Egglestone
Just wanted to start by thanking you both for your hard work behind the scenes.
My question is in relation to the long term vision for the club. For the past 5 Seasons we have achieved incredible things both on an off the field. This was done under the mantra that we wanted 3 things:
To be playing back in Darlington in a ground that was up to standard.

To attain 3 promotions in 5 years

To regain our playing name of Darlington FC
Since all of these things have been achieved there has been a lack of direction about what comes next? what we are working towards? And what success looks like?
This leads to my question:
What is your new 3-5 year target for the club? What are the milestones that need to be achieved? What is the cost of getting there and what rewards will we see for our hard work?
Answer: This is partly answered above. When we are in a position to talk about options, the board will present to a fans forum ideally with hundreds of fans present! Hopefully this will be later this year but as mentioned above we are dependent on third party decision making.
====================================================================================================
Peter Smith
Following M G departure, is the club realistically looking to engage investors to allow us to proceed  to the next level?
My own personal view is that our power base is so strong that this would deter anyone investing.
Answer
A referendum should  be held to establish terms and condition to any prospective investor coming on board in making progress for Dfc.(say 49- 51% share issue).
Yes we have been talking to investors but current ownership and structure deter this. I do think now is the time to talk about potential changes as the club is at a crossroads currently. Without investment it will be difficult to move higher than this league.
===========================================================================================
(By the way, sorry about the typos that might creep in here and there)
Steven Carr
Please DO NOT play a friendly against York as part of compensation for Mr Grays departure, it's a Micky take asking Darlo fans to pay partly for his departure.. I live 10 mins walk from the ground and I won't attend.. I don't care about compo like Mr Gray said at the fans forum we are a laughing stock and this will add to it...
RegardsSteve
Answer
This is a difficult one. MG's contract meant we only got compensation if he went to a league club not a non league one. The only power we held as a club was to hold him to his notice which would either leave a disgruntled manager in charge of the club or him sitting on "gardening leave" before he could join York and us with no compensation.
Martin resigned and it was my decision (DJ) to ask for the gate receipts from a pre season friendly as I thought this could generate around £10k to £15k.
Time will tell whether this is the right financial decision but once MG wanted to leave and resigned, I wanted him away from the club so that we could move on. If this is not what our fans would want (I remember 1046 being there when we drew 0-0 down there, which was outstanding) then I can only apologise but I was trying to derive some income out of a very bad situation.
Co incidentally, we have refused to budge on a buy out clause for David Ferguson which has net a significant sum for the club from York City FC.
=====================================================================================================
From Adam Cattell
I have a selection of questions, would be happy if any of these are put forward. Many thanks.
What can the board of directors tell us about the current fundraising efforts for covered seating? Are you optimistic this will be achieved in time?
Answer
The seats figure has been reached and they will be ordered. The next stage of steel and cladding will need to be raised by December so I am hopeful this will also be achieved.
Has any progress been made attracting new investors/companies to Darlington FC?
Answer
We are in discussion with another potential sponsor at present, but nothing is sorted yet
Why did Martin Gray's contract include only compensation from an EFL club? Can you disclose whether this was at the request of MG ?
Answer
DJ and JT can't comment on this -- MG's contract was sorted by Richard Cook, a previous director of the club.
Is there space in the budget for the new manager to sign new players? Or is it a case of one out/one in?
Answer
The playing budget is set, we will not exceed this as the new manager will have to work with the figure
Do the board of directors recognise the disgruntlement from some fans as to the manner of Martin Grays departure from DFC?
Answer
Yes, and I hope the fans recognise the disgruntlement of the board at the manner of MG's departure from the DFC. This has caused everyone significant work, staff fallout, bad publicity and a lot of long hours into the week to resolve. Certainly a week to forget but as long as we learn for it and move on with the best interests of DFC to the fore, we will come out of this stronger.
Does the board of directors still hope to qualify for the play offs this season or have ambitions been altered given our current poor form and MG's departure?
Answer:
Yes absolutely, we remain committed to pushing for the play offs. The squad is 100 per cent behind the club and the dressing room unity/team spirit are strong. Let's get behind the lads and push for this!
=================================================================================
Brendan Ahern
Can the club please explain the exact relationship (including any financials) that Darlington FC has with the Martin Gray Football Academy. Is any employee of Darlington FC also directly or indirectly employed by MGFA. (Depending on the answers above can the Club please re-assure supporters there is no conflict on interest.)
Answer
The MGFA Academy was established prior to him joining DFC. Whilst he was employed by DFC there was no conflict of interest although employees of DFC worked and were also paid by MGFA.
When MG resigned, an immediate conflict was created as he was joining another club in our league, and this is a breach of league rules whereby the MGFA could influence decision making at DFC.
The club is now reviewing the positions of all employees who are employed by DFC and MGFA, and are looking to sever all links.
The previous Manager stated a couple of years ago that he wanted amongst other things, a Reserve Team to help take the Club forward. It seems clear that for the foreseeable future Reserve Team players are unlikely to be challenging for a place in the First Team, based on the current level at which they play. It is accepted the Reserve Team can also be used for First Team players recovering from injury, but players going out on loan is another possible cheaper way of achieving this also.
Answer
Following the recent change in management does Darlington FC intend continuing with a Reserve Team? If yes please explain how this benefits Darlington FC now and in the future, and in particular the First Team. When is it envisaged any Reserve Team players may make the breakthrough to the First Team.
Yes, we remain committed to our reserve team and we have two individuals who we believe can progress to the first team in the next two seasons.
=================================================================================================
Dave Collinge
Many thanks for all the work done by the Directors and volunteers at the club.
My question is threefold
- what are the key components of the club's longer term strategy?
Answer
Sustainability, progression, community involvement, financial growth
- What is it about the club's strategy that Martin didn't agree with?
Answer
Lack of funding
- What role does the Supporters group play in shaping this strategy?  The corporate director role.
Answer
The SG has key input to strategy
============================================================================================
Adam Cattell
Seems to be much speculation that Beck and Fergie are set to join York City for 60K. If this is indeed true will the monies received be put towards completing the covered seating?
Answer: David Ferguson has joined York City when his release clause was exercised. This money will be used to pay down debt carried over from last season.
====================================================================================================
Paul Colman
Firstly I applaud the board for the way they conducted themselves professionally yesterday over the Brian Atkinson and Sean Gregan affair. I have a few questions they are:-
What credentials are the board looking for in the new management team will they look for someone who understands the football club and is patently aware of the current financial constraints or is the preference for someone completely new.
Answer: Absolutely – we will take this opportunity to recruit a manager who clearly understands the club and the tight budget constraints.
Are there plans to expand the board the workload that John Tempest must be under is unfair therefore it would seem sensible to approach or invite local established businessmen and financial people to join the board and expand not only the workload but the knowledge base and skill set.
Answer: Yes, there are plans to expand the board once we have established the clear vision for the future. There is no truth in the rumour that JT is 73. Seriously, it's finding people with the time and the right skillset.
Once the dust settles is there an opportunity to put together a 3 year or 5 year plan that will give the club some clear strategic direction this will not only provide a blue print for the board but also the fans as well by managing expectations.
Answer:
We are working on a plan to take the club forward but this is taking its time due to the financial needs of the club moving forwards.
==============================================================================================
Martin Aingus
have a few questions for the directors at the netcafe this evening.
1) i would like to know exactly what Davids relationship is with Martn Gray. i saw a link posted on The Tin Shed facebook page, that directed me to Companies house,and on there it states you are a director of 2 companies that involve Martin Gray, and although they're dormant companies, it is a bit of concern for fans that i have seen on social media, that you too could have a kind of conflict of interests.I'm not suggesting for 1 minute that you do, however given the rumours arising from recent events, and Darlos history off the field, its understandable why these loyal fans are cautious and is an issue that needs putting to bed .Now is the time we need a united fanbase and club, everyone pulling in the same direction.
Answer -- please see DJ's statement earlier.
You stated a few weeks ago that you were working on sponsorship deals, are we likely to see anything in the near future come to fruition?
Answer: Yes, but it may take a couple of months
The lack of advertising around the ground is a concern. when you walk into BM, seeing probably less than 1/2 the ground with advertising boards is disheartening. is there a plan to go out and interact with local businesses face to face and try and get them on board? i appreciate a lot is done on social media, but that is only a small target audience, once theyve seen it and not bought a board, its unlikely that if it is posted again and again that theyre going to buy one, to me, it looks like desperation, which isnt the image that should be coming across.
Answer: True – but today Darlington Building Society agreed to take two, which is a good start for the future.
Do you yourselves have any targets to be the next permanant manager?
Answer -- No targets, but we have an excellent list of applicants
=============================================================================================
Andrew Foulds
It is suggested that we divest ourselves of everything to do with MGFA!
I regularly attend training sessions at Eastbourne Sports Complex on Thursdays, to get match action photos autographed for raffle prizes, and I see hundreds of kids all wearing tracksuits emblazoned with the DFC logo/badge. Are all these kids part of DFC?
Answer -- Darlington Youth are technically not affiliated by company structure to DFC. Given the severing of ties with MGFA, we will look to establish a permanent relationship and structure with our own academy
============================================================================================
Paul Fleming
Can the board see why some fans are  suspicious about the undisclosed amounts received for outgoing players especially in regards to where they have gone and baring in mind the constant need for fund raising that is required.
Answer The main reason why we don't disclose transfer fees received is that it makes signing players from other clubs more difficult as they inflate the price as they assume we can pay the higher price.
It would appear that the departures ( and associated remuneration) would not appear to be of any benefit to the club , can the board take any steps to make sure this does not continue?
Answer -- As stated previously, severing all ties with MGFA will enable the club to move in a new direction.
==============================================================================================
Adam Brownless
Now that Martin Gray has gone will the budget be reduced for the next manager? Also are we currently under or over budget?
Answer: We are currently on budget and this will remain for the new manager
=============================================================================================
Peter Haygarth
Have the directors been in contact with any major sponsors or potential investors with a view to:
a) Improving our financial position
Answer -- Yes, this is all ongoing but as we have signed NDAs we can't divulge information
b) Developing the ground towards EFL standard
c) Preparing to become a full-time club within the next 2 years.
Answer -- This will be a long drawn out process, however
=========================================================================================
Andrew Long
Hello, just a couple from me.
1.The fans have once again shown great commitment at meeting another target for fundraising for the first phase of the new seats, but what is the long term stratergy for increasing revenue? Do we have any additional streams in place or in the pipeline we can use to raise funds outside of the usual methods of asking fans and local businesses to prop us up with donations and sponsorships?
2.Earlier in the year at the fans forum it was suggested by the then Manager the only way we could progress up the leagues was with outside investment, meaning that a competetive budget was beyond the day to day operation of the club, so has any approach been made to any potential large investors to try and promote the club to them ? or is the correct method to wait for anyone with funds available to approach us ? In which case are we now in direct competition with Spennymoor (Who have just advertised their plea) for local investors to find us
Answer -- please see earlier posts
================================================================================================
Tim Hickman
What are the plans going forward now, on and off the pitch long term? Also will any money from any transfer fees received be put towards the ground development?
Please see earlier posts
=======================================================================================
Steve Caisley
Dave/John
Thanks for doing what you do, you really are appreciated by the fans.
As I'm not fully aware of your footballing background and with the Manager's post vacant, do you feel you have the necessary skills to select what you think is the right man / woman to fill the post and take us forward ?
Answer: The interview process will involve a panel interview where will question the commercial, behavioural and professional acumen of the candidates. The shortlist will be vetted by experienced football professionals who have Darlington interests at heart.
===============================================================================================
many thanks, everyone, for your questions so far.!