Where are they now? Mark Barnard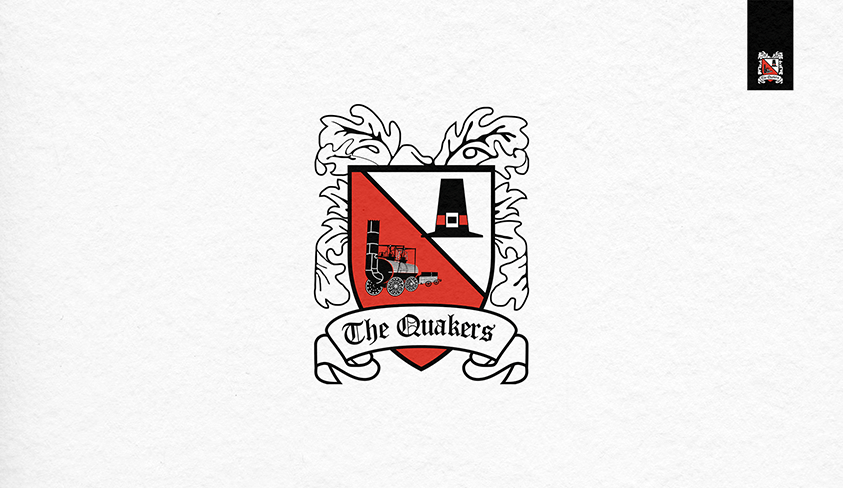 Mark Barnard starred in our run to the play off final at Wembley in 1996.Last season, he featured in...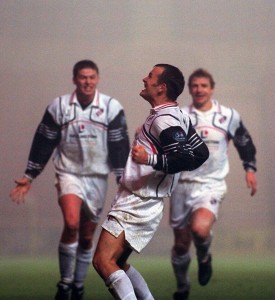 Mark Barnard starred in our run to the play off final at Wembley in 1996.
Last season, he featured in our Where are they Now feature in our matchday programme, and this Sunday, he's appearing in a fund raising game between the team of 1996 and a Darlington XI.
Mark also scored a dramatic winner against Burnley at the Riverside, in the FA Cup in 1998.
Are you still involved in football?
I play for an over 35s team in Rotherham with a couple of other ex-pros. One of my sons is at Rotherham Academy, and the other is at Chesterfield Academy.
I'm involved in cricket quite a bit. As a youngster before I went full time pro footballer, I was involved in Yorkshire Under 15s, 17s and 19s, and now I manage under 15s at my local club, and am also involved in the second and third teams.
I'm into cycling as well. I was always into a cycling as a kid, and cycled at a local club for 18 months, but then the football took over.
I took it up again recently, and now I'm in the fourth category as a cyclist, but I've found it difficult in races. It helps my competitive spirit though, it was something that I've missed since I packed in playing. I've always been into sport.
I went to the Tour De France in Leeds and Sheffield. I saw them set off from Leeds, and then watched it on television later. It was amazing. I notice that Hodgy, my old manager, is into cycling as well.
I've noticed that cycling doesn't hurt my joints as much as football did. It's the rest of the body that hurts! Mentally it can destroy you. When you put a huge amount into a race, it's frustrating when you realise you've still got a long way to go. I've done four races, and sometimes I've struggled, but I've really enjoyed the competitive side of it. It keeps me fit with a goal at the end of it.
Whenever the FA Cup comes around, your winner at the Riverside is always recalled. What can you remember about it?
We couldn't play at our place because of the problems with the Feethams pitch, so we switched the game to the Riverside. I remember it was a foggy and smoky night.
We went 2-0 down, and it looked as if we were going out of the competition.
The draw for the next round had already been made, and we knew that the winners would be playing Manchester City – who were then just a division above us – at home. We knew that the possibility of playing City was slipping away.
It all changed when they had Andy Payton sent off following a late challenge on David Preece and they were down to ten men.
Brian Atkinson scored from the penalty spot, then Mario Dorner got it back to 2-2.
After we equalised, I turned round to the bench and told Hodgy that I was suffering from cramp and needed to come off, but Hodgy replied that we'd already used our three subs and I would have to stop on. So I had no choice.
We pushed forward for the winner, and I can remember the ball was squared to me just outside the penalty area. I felt my cramp disappear, I ran forward and hit a left foot shot that in my stride that went across the keeper into the bottom right hand corner.
I've got the You Tube footage of that goal. My kids look at it, and say :"Did you used to play football, dad?"
You don't get many nights like that in your football career, it meant a lot to the players, the club and the fans. With the play off final, for me it ranks up there amongst the best.
In the next round, we played Manchester City?
Yes, by the time we played them in the next round in front of the Sky TV cameras, the pitch had been relaid. We pushed them all the all way. Even though they were in the division above us and playing in the second round for the first time in a very long time, they were still a moneybags club for that level. They had players like Shaun Goater and Paul Dickov in the team.
We went 1-0 up through Benno from a setpiece and held the lead until Dickov scored from the edge of the box. We had a penalty appeal later in the game that was turned down, and Steve Gaughan got sent off.
We lost the replay, unfortunately. Glenn couldn't quite turn the ball home after it hit the bar, and Michael Brown scored the winner for them. We gave them a good run for their money though.
You mentioned the play off final, what can you remember about that day at Wembley in 1996?
Even though we lost, that was an unbelievable day. It was one of those days that you can only dream about. There were around 40,000 people in the ground, and it actually felt like the FA Cup final. Lots of players have never appeared at Wembley.
But we might have not needed to play at Wembley, if we'd done better than the 3-3 draw with Scunthorpe on the last day of the season.
Do you still follow the club?
Oh yes. I still follow the results, and I'm hoping to watch a game sometime. It's a shame it ended up where it is, but after six months of the 1999-2000 season, it seemed to me that it was going to be a case of ever-decreasing circles. In essence, Feethams could have been redeveloped with a couple of stands, and it would have been perfect.
What do you do now for a living?
I work for a company called Pegler in Doncaster.