Women's FA Cup trail starts on Sunday!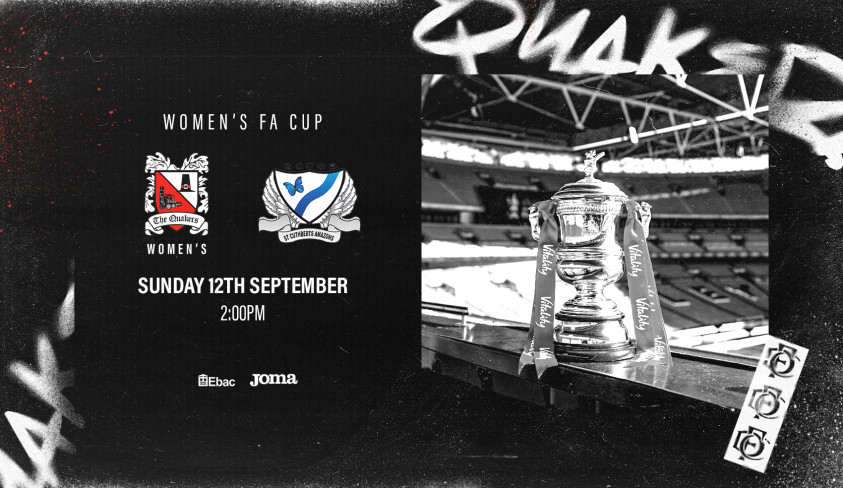 Home game at Eastbourne
If you're looking for something to do on Sunday, then why not pop down to Eastbourne Sports complex to cheer on our Women's team in the first qualifying round of the Women's FA Cup.
The Women will be playing Chester-le-Street Amazons, kick off 2pm.
They started off last week with a 4-2 win over Durham United (they were 4-0 up at one point) and they played some very entertaining football. They would really love your support -- there was a crowd of 162 there last week, so it would be great to pass the 200 mark .
We'd like to thank the following kit sponsors:
Hattie Raine (sponsored by Krystal Sells), Emma Carter (The Cheese and Wine Shop), Emma Doudican (Winroths Hairdressers), Sarah Frew (Chic Beauty Academy), Martina Cuccanato (Premier 1 Filtration), Caisey Lee (Engage to Learn), Olivia Whitworth (Terry Farley MBE), Sophie Curle (Franks Carpets), Natalie Peart (RA Dalton Ltd), Toni Upton (Dawn Fire Safety), Alice Wearmouth (Direct Flooring), Chloe Bright (Jordan Hanratty),