Women's team at home today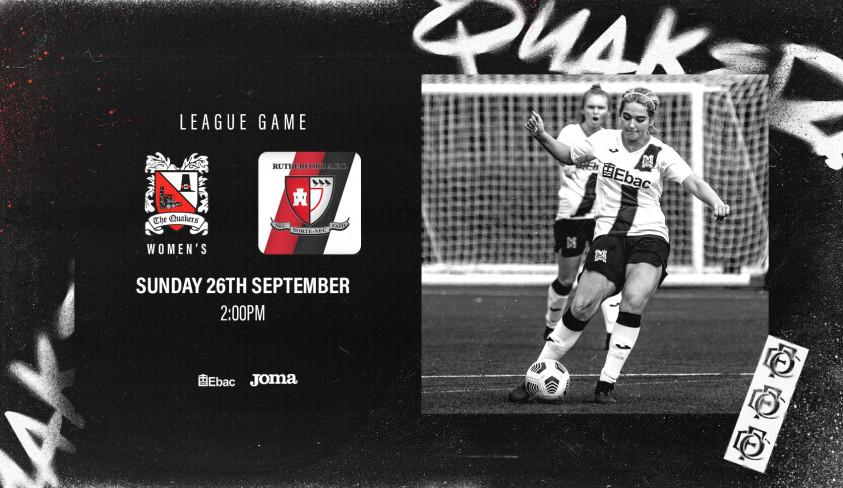 2pm at Eastbourne
Our Women's team continue their Durham County FA League season when they face Gateshead Rutherford Ladies at Eastbourne this afternoon, kick off 2pm.
Why not pop along and give them your support? We've had crowds of over 150 for the two games this season.
Quakers are unbeaten in League and Cup this season, and are seventh in the table.
https://fulltime.thefa.com/table.html?league=901345664&selectedSeason=85293540&selectedDivision=371387182&selectedCompetition=0&selectedFixtureGroupKey=1_97264698
We would like to thank the following kit sponsors:
Hattie Raine (sponsored by Krystal Sells), Emma Carter (The Cheese and Wine Shop), Emma Doudican (Winroths Hairdressers), Sarah Frew (Chic Beauty Academy), Martina Cuccanato (Premier 1 Filtration), Caisey Lee (Engage to Learn), Olivia Whitworth (Terry Farley MBE), Sophie Curle (Franks Carpets), Natalie Peart (RA Dalton Ltd), Toni Upton (Dawn Fire Safety), Alice Wearmouth (Direct Flooring), Chloe Bright (Jordan Hanratty Personal Training), Francesca Smith (Josh Moate), Chloe Tinkler (Glen and Mary Bowes), Millie Garnett (eco Hair Salon),