Good point for Quakers in blood and thunder draw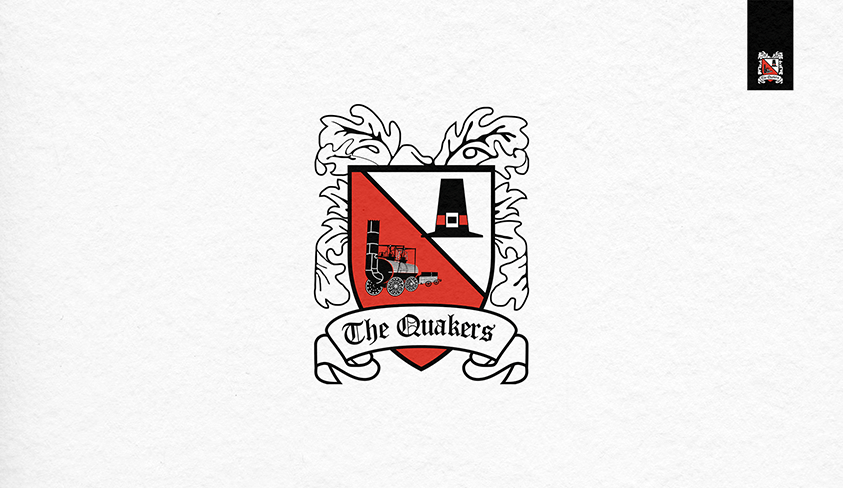 Quakers are still unbeaten in four league games after a cracking goalless draw at Bootham Crescent.Q...

Quakers are still unbeaten in four league games after a cracking goalless draw at Bootham Crescent.
Quakers showed plenty of grit and character in the first half when York threw everything at them, but they held on well, and in the second half had a couple of chances to win the game.
But nobody could complain in the 3944 crowd about the whole hearted passion shown by both teams, in what was a very entertaining game that was full of passion both on and off the field.
Quakers nearly took the lead on 4 minutes. James Caton beat two men on the left hand side and crossed to the far post, where Mark Beck headed against the angle of post and crossbar.
But York replied with a terrific shot on 6 minutes by Michael Rankine, that Adam Bartlett went full stretch to and pushed around the post,
Bartlett was again in action a few minutes later, getting down low to his left to save a powerful low shot by Adrian Moke.
Quakers had Dominic Collins booked for a foul on Amari Morgan-Smith as the pressure mounted, and another long range shot by Newton flew just past the top left hand corner.
A chance came along at the other end on 13 minutes when Gary Brown's long throw dropped for Josh Gillies, who hit a left foot shot just wide.
Quakers managed to keep York quiet after that until the 28th minute, when Rankine just reached a left wing cross, and Bartlett managed to twist and block the ball on the line.
Quakers nearly took the lead on half time with a header from a left wing cross by Collins that Worsnop saved, then a deflected shot by David Syers looped into the keeper's hands.
Just on half time though Quakers breathed a sigh of relief when Rankine headed against the crossbar with Bartlett beaten.
The first half had been played at a fast tempo, but Quakers steadily got a grip on the game after York had dominated a 15 minute spell.
Half time:
York City 0 Darlington 0
Quakers made a sub at half time, Leon Scott coming on for Gary Brown, who suffered a head injury near the end of the first half. Terry Galbraith went to centre half, with David Ferguson coming in to left back
They had the first chance of the second half when Ferguson crossed deep from the left, and Syers headed over from a good position.
MG then made another sub, Harvey Saunders coming on for Caton on 58 minutes.
York had their first chance of the half, a right foot shot by Newton, that went a yard wide of Bartlett's right hand post but the keeper had the ball covered anyway.
Quakers had  a half chance when Saunders charged down a clearance by  Worsnop, and the ball came out to Gillies who tried to chip the ball in from the touchline, but it drifted wide of the far post.
York had a good opportunity on 66 minutes when the ball came in from the right and Morgan-Smith volleyed over from ten yards out, but Quakers nearly broke through on 70 minutes. Saunders played the ball outside to Ferguson, who crossed deep to the far post, where Stephen Thompson, ten yards out just volleyed over.
Ferguson also hit a rising 40 yarder that just cleared the crossbar -- it would have been one of Darlo's most memorable goals if that had gone in.
With seven minutes left, Chris Hunter made a great run and the ball dropped for Syers, whose right foot shot hit the inside of the post and bounced to safety.
The game finished with Quakers on top, but they couldn't quite force another breakthrough.
Attendance 3944, of which 1041 are from Darlo
York City 0 Darlington 0
Bartlett, Hunter, Galbraith, Turnbull, Collins, Brown (sub Scott 46), Gillies (sub Thompson 69), Syers, Beck, Caton (sub Saunders 58), Ferguson
Subs: Wilczynski, Fenwick
Bookings: Collins
York
Worsnop, Law, Whittle, Bencherif, Parslow, Moke (Connolly 74), Newton, Heslop, Rankine, Morgan-Smith, Almond
Subs: Muggleton, Connolly, Smith, Felix, Sukar