Youth Team Weekly Roundup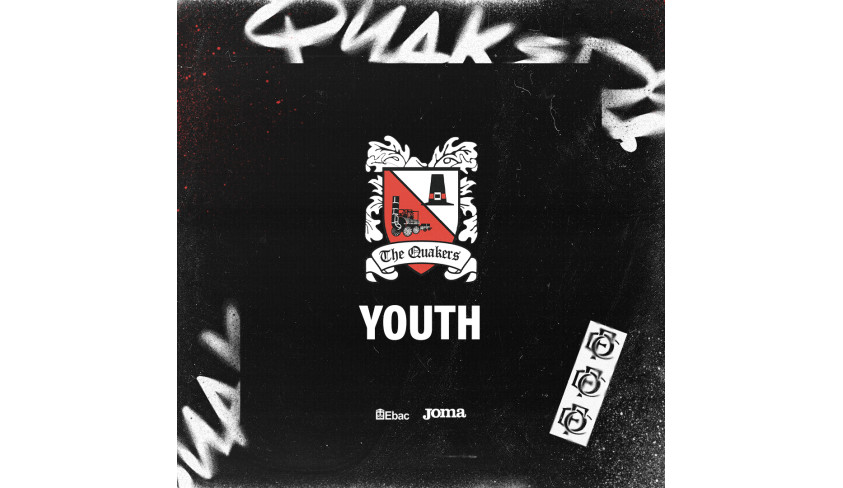 Here are this weekend's youth teams results:
Here's a round up of how our youth teams fared last weekend in the Russell Foster Youth League, Junior Premier League and Teesside Junior Football Alliance League.
Because of FA rules, we're unable to publish the results of any matches involving Under 11s and below.
Saturday 15th January 2022:
RFYL Girls U10 Division 2:
Darlington FC Vs. Chester United FC
POTM: Evie
Team Coach Natalie Peart said; "This was our first game back since Christmas and the girls did a great job, playing some excellent football. Not only did the girls play a really good match they consolidated promotion for next season. Well done girls!".
RFYL Girls U11 Premier Divsion:
Darlington FC Vs. Beamish Thunders FC
POTM: Izzy K & Rubie W
Team Coach Mick Walton said; "Darlington welcomed Beamish in a first vs second crunch match. Darlington showed some quick passing & moving which continued throughout the game to come out on top in a foggy ,freezing game".
RFYL Girls U13 Premier Division:
Consett A.F.C 7-3 Darlington Quakers FC
POTM: Grace D
Goalscorers: Grace D (2) & Madeline G
Team Coach Shaun Mackenzie said; "Today, the Quaker girls played their first game of 2022, but didn't quite get off to the start they were looking for. They were not at the races in the first half and a strong and clinical Consett side punished them, 7-1 at half time. The girls reacted in the second half and put in a good performance, working hard for each other, not conceding any further goals and grabbing 2 goals back".
RFYL Boys U9 Premier Division:
Darlington FC Vs. Hilda Park Lions FC
Goalscorers: Jude Nicholson (3)
Team Coach Sam Pascoe said; "The boys just weren't quite at the races today. In comparison to our usual standard, we were slow to react to losing possession and got caught out to easily a couple times on the counter. We were much better in the second half, but credit to Hilda Park who played exceptionally well and be the first to take points off our lads in the league".
JPL U12s Semi-Final:
Stockport County FC 1-0 Darlington FC
POTM: Bobby
Team Coach Richie Allen said; "What an unbelievable game of football. The boys put on a fantastic performance and only lost out on place in the final by a late winner. Stockport are a quality team and best of luck to them in the final!".
JPL U13s Division:
Darlington FC 3-5 Team 780
Goalscorers: Niall Armstrong, Ryder Maughan & Paddy Key
Team Coach Lee Hutton said; "Never really got going today and made too many individual errors. We play Doncaster Rovers Elite at home next week as we look to bounce straight back".
JPL U14s Division:
Guiseley FC 0-5 Darlington FC
Goalscorers: Liam Rodgers (2), Leon Griffiths, Lincon Newall & Alex Carter
POTM: Charlie King
Team Coach Michael Eggleston said; "A superb all round performance from the lads today. We took the lead in the first minute and never looked back against a good Guiseley team. Delighted with our first clean sheet of the season and that is now 4 wins on the bounce!".


Sunday 16th January 2022
TJFA U8 League Cup Quarter Finals:
Darlington FC Vs. Northallerton
Goalscorers: Frankie Robertson (3), Archie Parker, Zach Lyons (2) & Edward Harrison (2)
Team Coach Paul Robertson said; "Fantastic team performance from the lads today as they passed the other team off the park. The boys are really starting to replicate practice into matchdays".

TJFA U9 White Division:
Great Ayton FC Vs. Darlington FC
Goalscorers: Sam & Jos
Team Coach Dom Webber said; "Today we were punished for making a few silly mistakes. The result could have been different on another day".
TJFA U10 White Division:
Darlington Development FC Vs. Hurworth Junior Reds
Goalscorers: Archie (2), Junior (2), Harry & Zac
Team Coach Ped McIntosh said "Another strong performance today. It is evident that putting the hard work in at training is proven on the pitch".
TJFA U13 Division One:
Whitby Town FC 1-2 Darlington Development FC
Goalscorers: Paddy Key & Rudi Sartini
Team Coach Lee Hutton said; "A solid team performance on a very poor pitch".
TJFA U16 Division One:
Darlington Development FC 4-4 Marton Blues FC
Goalscorers: Jacob Dunn, Maciek Nuprejczyk, Alistair Banks & Jake Percival
POTM: Levi Rowney
Team Coach Wayne Gredziak said; "First game back since the Christmas break and found ourselves 4-1 down at half time. However, we battled our way back and scored a last second equaliser to secure a well earned point".
TJFA U16 Division Three:
Darlington Foundation FC 0-2 Spaire Lads
POTM: Ethan Cuthbertson
Team Coach Grant Cuthbertson said; "We turned up with the wrong attitude and found ourselves 2-0 down within 15 minutes. We eventually settled down and got into the game and were awarded a penalty to which their goalkeeper pulled of a fantastic save. The second half saw a change in formation and the lads came out battling. We dominated possession and had enough chances to score but couldn't seem to find a way past the Spaire Lads goalkeeper. We dust ourselves off and go again next weekend!".