Alun signs extended contract with Quakers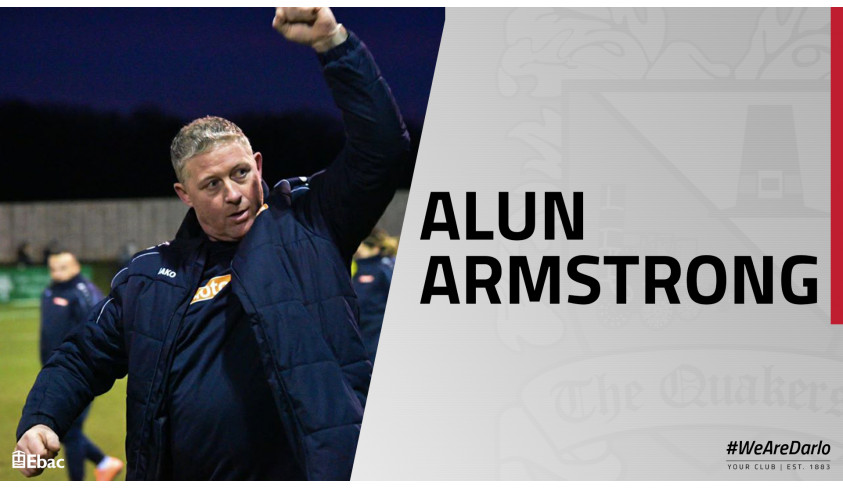 Manager delighted to extend his deal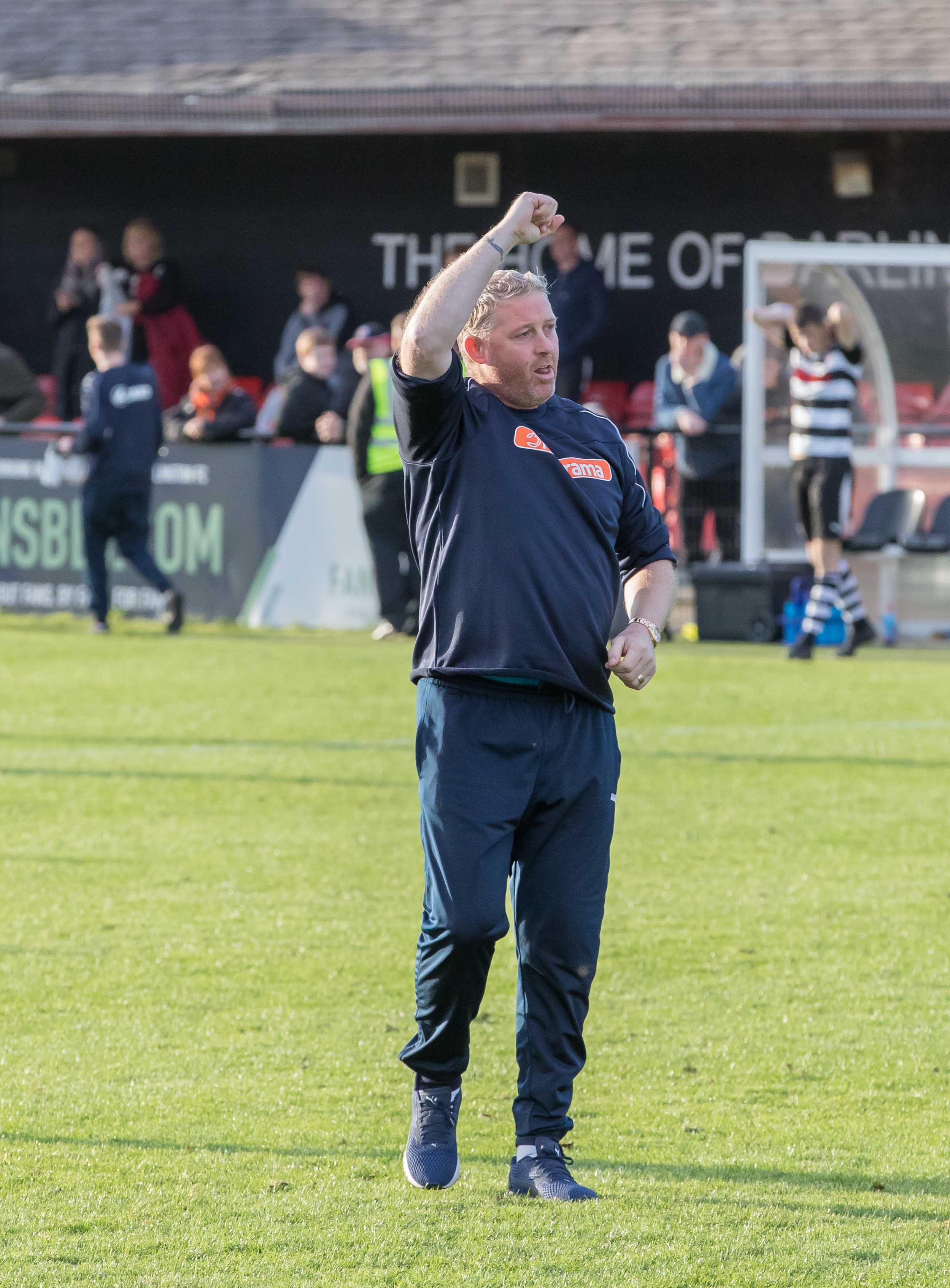 Darlington manager Alun Armstrong has today extended his contract with the club.
Alun, who was appointed last summer, has made great strides in his first season, guiding the club to the first round of the FA Cup for the first time since 2010, and to 11th place in the league, just outside the play offs, before the season was prematurely ended.
Darlington chief executive officer David Johnston said; "We are absolutely delighted that Alun has committed his long term future to us.
"He, along with the rest of the management team and the players, gave the club and supporters a huge boost last season with their performances, and no-one will forget that well-deserved draw at Walsall in the FA Cup. We were also in a good position in the league to make a late challenge for the play offs.
"There is strong optimism about the club's future, and we are delighted that Alun will be very much an integral part of that."
Alun, who is in his third spell at the club after two previously as a player, said; "I'm delighted to extend my deal with Darlington for another three years. The deal gives me the stability and the opportunity to plan properly as a group to try and get this club back where it belongs in the Football League.
"Thanks must go to David Johnston, John Vickerman and the board who have been fantastic since I arrived at the club along with Chris Stockdale and the DFCSG who have fully supported me over this last year.
"Most of all though I want to thank you the fans for your unbelievable support, not just during the season but also during this whole pandemic. What you lot are doing with Boost The Budget at this unbelievably difficult time make's me feel so proud, grateful and honoured to be the manager of your football club and I will do my utmost to make it not only successful but also enjoyable!
"Let's do this together and smash that Boost the Budget target.
"Stay safe everyone and see you all soon."
Why not contribute to Boost the Budget here?
*Stand by for news on the playing squad over the next few days.