Darlington FC Webinar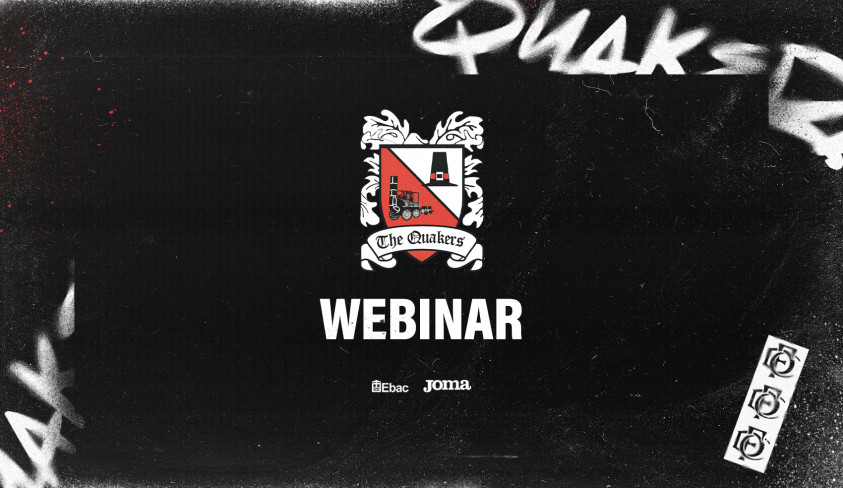 Eve of season chance to ask questions
Now that the new season is upon us, we're holding a webinar for fans to ask questions of Darlington chief exec David Johnston, director Chris Stockdale, community and operations consultant Dave Mills and manager Alun Armstrong, tonight beginning at 7pm.
Our previous fans forum earlier in the year was well received by fans who watched the webinar live from many different places in the UK and around the world. We had almost 200 fans watching at one point.
Here's the link for the webinar, which will open at around 6.50pm. The webinar will finish at around 8.30, if there are any outstanding questions then we'll answer them as soon as we can afterwards.
https://us02web.zoom.us/webinar/register/WN__TMfRrOhSHq8v67NE8m-Zw
Please send questions in advance to media@darlingtonfc.org. There will also be an opportunity to ask questions during the webinar.
For those unable to make tonight, the webinar will also be recorded and will be available afterwards on the official website.