Farewell to Feethams: Memories of Darlo fan Dan King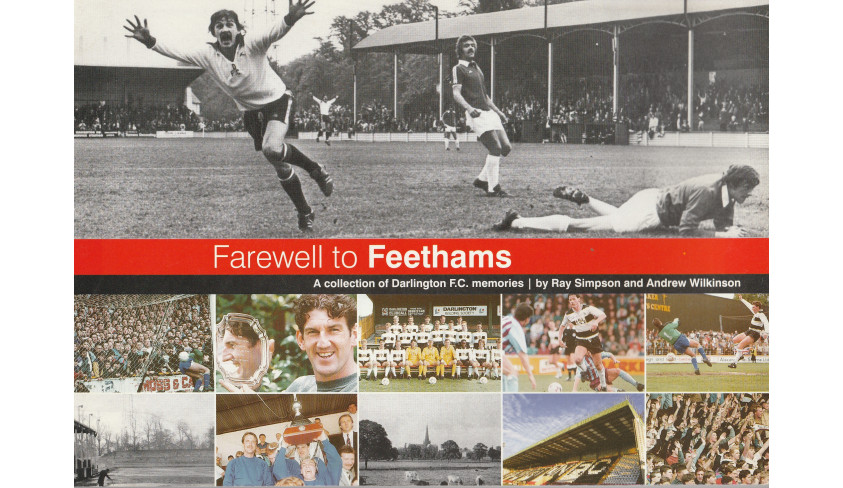 Latest in the series
Many fans supplied contributions to the Farewell to Feethams book in 2002, one of whom was Dan King.
Here are Dan's Memories of our amazing 2-2 draw at Leeds United in the League Cup in 1996.
Season 1996/1997 wasn't one of the more glorious in Darlington's history. A long battle against relegation; the dismantling of the previous year's great team and the sacking of hugely popular manager Jim Platt.
But every season has its high points, and this one contained one of the highest points in the club's history up to then. It bore parallels with the later 2000/2001 season, in that a largely awful season was punctuated with a great cup memory - in that case, it was the 2-1 win at Forest. This time, it was a 2-2 draw at Leeds United.
We'd knocked out Rotherham United in the first round of the Coca Cola Cup. When we were paired with Leeds, I remember being a bit apprehensive about it - although I was looking forward to a trip to Elland Road, I thought we'd get hammered.
The best thing about the opening exchanges was the witty songs coming from the 2,000 or so Darlo fans; some were about George Graham, some were about Lee Sharpe, all are inappropriate for this book.
Rod Wallace put Leeds in front with a route-one goal, and it was a fair reflection at that time. Gary Twynham had probably his best game for Darlo and showed what he could have been capable of. Soon it was all Darlo, and it reminded me of the second half of the 3-3 draw at Scunthorpe where we were just camped in the opposition half.
At half time after Darren Roberts equalised I was trying to take it all in.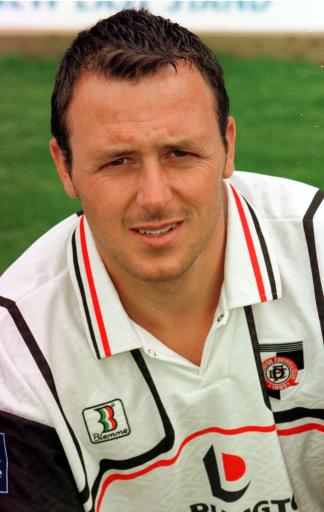 It looked great on their state-of-the-art electronic scoreboard: Leeds United 1 Darlington 1.
Sadly, that score changed within minutes of the restart, Wallace scoring his second and earning a place in my all-time list of players that I really hate. The scoreboard changed again before long, showing 3-1 to Leeds for a few seconds as Rush had the ball in the net again, but as I slumped back in my seat, everyone started jumping up and down - the goal had been ruled out for offside. Cue some uncomplimentary songs about the moustachioed Welsh striker.
The disallowed goal seemed to lift everyone. The army of fans behind Nigel Martyn's goal really got behind the team - I was sitting (or mostly standing) behind some blokes who kept on turning round and yelling 'sing your hearts out for the lads', and most people did. This had the effect of spurring on the players, and slowly but surely we got back on top.
Jim Platt knew that we were still in with a chance of pulling level, and he replaced young Blake with Robbie Painter.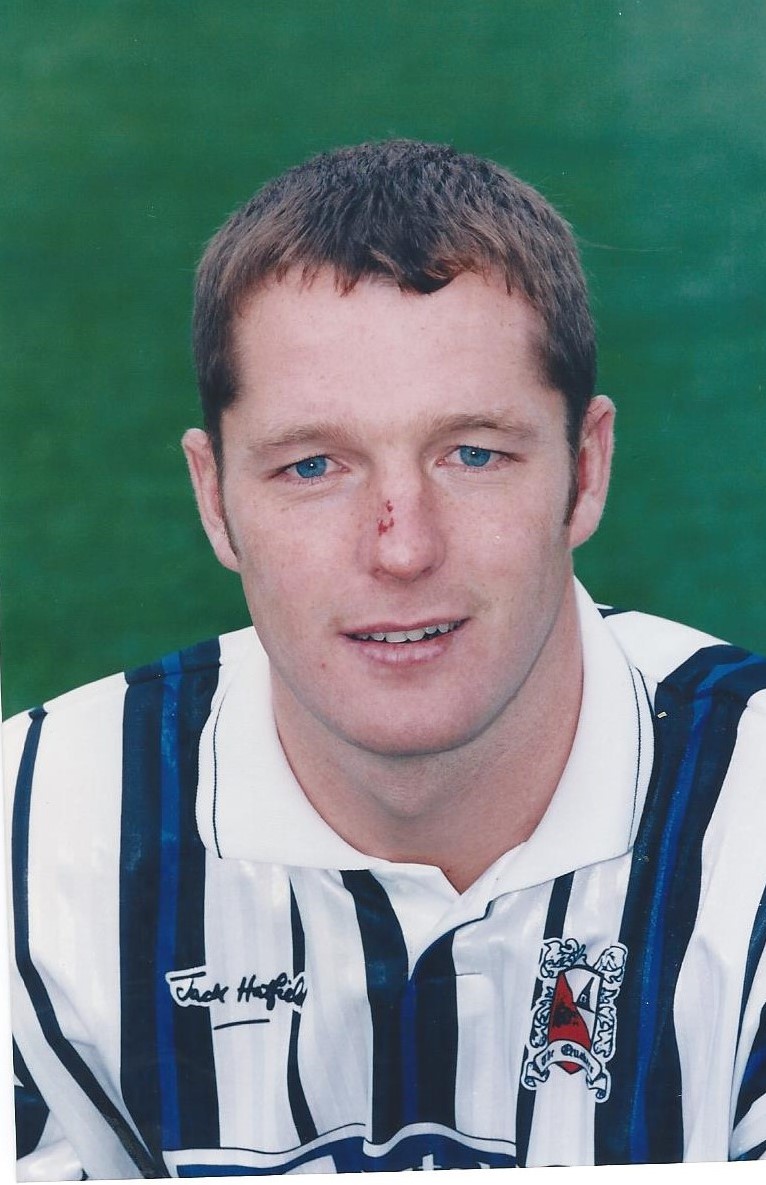 This proved to be a masterstroke. Twynham played a great through ball to him, and Super Robbie rounded Martyn and rolled the ball goalwards. The ball took forever to go in. You could see every bump and every divot the ball took - but eventually, it did. To make it even better, it was in the goal which we were all seated behind. This led to mass delirium, and people were just jumping about and hugging strangers. Personally, I think I was grabbed by the bloke in front of me. His mate was busy trying to invade the pitch. But I wasn't bothered, I'd have celebrated that goal with Saddam Hussein if he'd been standing near me.
At the end Nigel Martyn applauded the Darlo fans behind his goal for the constant noise they'd made, and he probably got a few claps in return, but you couldn't really tell as the heroic Dario players had by now come to soak up the adulation. They were dancing about like they'd won the Cup, but then again, a result like this is like winning the Cup for a club like Darlington. Jim Platt came
over too -- little did we know that he was going to be sacked just over a month later.
That was one of my first away trips. My dad told me; "They won't all be like this." And of course, he was right. But perhaps that's a good thing – if every game was like this, then the memories wouldn't be so good.