Farewell to Feethams part 4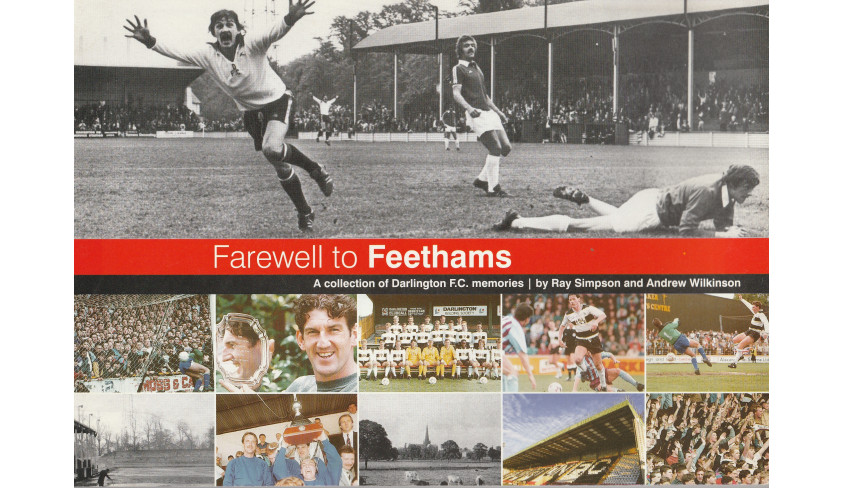 The book adaptation continues -- Ian Banks
We continue our Farewell to Feethams series with the memories of a former player.
Today, we feature sweeper/midfielder Ian Banks, who was a popular player in the 1994-95 season, when Alan Murray was manager.
Here's the link to the previous chapters:
https://darlingtonfc.co.uk/news/farewell-to-feethams-on-line-part-3
Don't forget that the book was written in 2002.
There's still time to contribute to Boost the Budget here:
https://fundraising.darlingtonfcsupportersgroup.org/pitches/boost-the-budget-20-21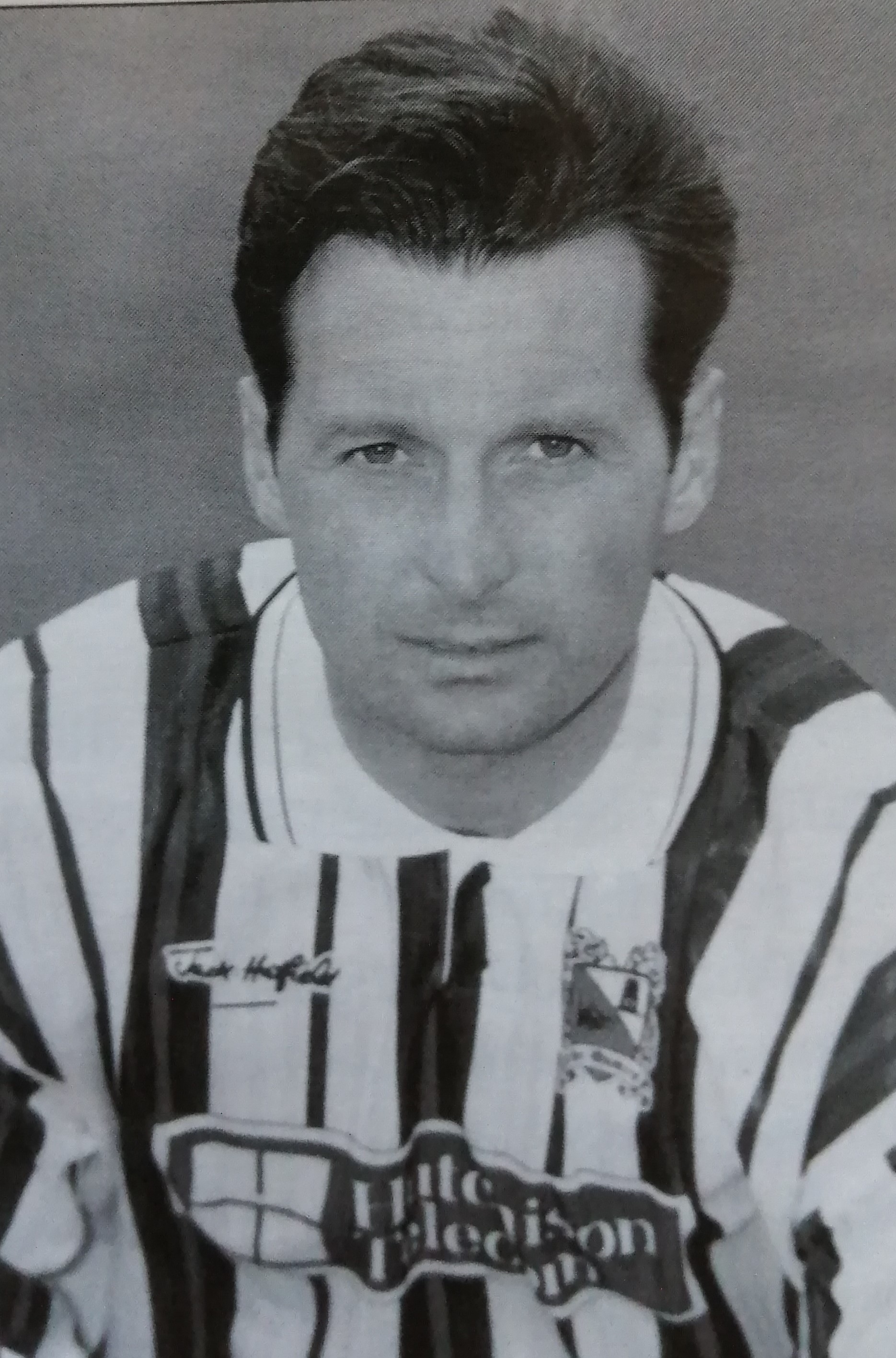 Before you read on, why not Boost the Budget for season 20/21?
https://darlingtonfc.co.uk/news/boost-the-budget-202021-launches

Ian had an unusual debut for Darlington-- it started late and finished early.
The experienced midfielder was signed by Alan Murray in the summer of 1994 and eagerly awaited his debut against Preston at Feethams in what was to become his final season of league football.
But the opposition didn't show up until 2.55. The coach got stuck in traffic, and tried to take a short cut through the dales - allegedly the idea of manager John Beck, but it turned out a bad one.
Ian recalled: "My nerves were nothing compared to how referee Uriah Rennie felt. It was his first league game and I remember him pacing up and down. When we started -- I think it was around 3.30
- he was uptight. He booked me after five minutes. It was a fair tackle on Paul Raynor, but he fell into the advertising boards.
"My debut came to a sudden end, for Uriah sent me off early in the second half. A Preston player went down, so I knocked the ball just a few yards to where I felt the foul took place.
"The ref decided I had kicked the ball away and gave me a second yellow card! The lad needed treatment so they couldn't have taken a quick free kick anyway.
"Later several players kicked the ball further than I had done after the whistle, yet escaped.
"But I had my say afterwards on Alan Brazil's sports show. The subject was referees so I had my 10 minutes' worth about Mr Rennie!
"Later on as a Premiership referee, he controversially sent off Alan Shearer in the first game of the season, so I'm in good company."
However lan had a good season. He had played for several higher division sides, and had been a team-mate of Gary Lineker at Leicester, the two of them playing snooker together in Willie Thorne's club.
Converted from midfield to a sweeper, lan was a key figure, organising the Darlington youngsters around him. One of his best games was against another former club, Barnsley, as Darlington
drew 0-at Oakwell against a side two divisions above them, only to bow out of the Coca-Cola Cup on away goals.
"Along with Bennie Slaven I was the old head trying to keep the youngsters right. Alan Murray had tried to sign me for Hartlepool when he was there, so once he was at Darlington and I was freed he jumped in.
A former Barnsley team-mate Paul Cross, was at Feethams. He rang me and helped make my mind up. Darlington played good football. We had the pace of Robbie Painter up front, and Matty Appleby and Sean Gregan were two youngsters who clearly had a bright future.
"We used to batter teams but lose 1-0. We didn't quite have the know-how, especially after Paul picked up a knee injury that ended his career.
"The following season, after I had left, the team reached the play-off final, so that shows the potential. I was there a year too early.
"There was a lot of politics going on and Murray left. When Eddie Kyle was given a short spell as caretaker manager, I helped him with the coaching. He said if he got the job I would have been player coach, but the next thing I heard was in the form of a letter which said that due to the budget they couldn't keep me. I was 34 and would have had another season."
While at Darlington, lan scored his 100th career goal – a sweet left foot shot in a 4-1 win over Northampton. He had been moved back into midfield for that game and showed that he hadn't lost his touch.
Uriah Rennie refereed Quakers several times over the next few years, before moving further up the refereeing ladder.
What are your Feethams memories? Drop us a line on media@darlingtonfc.org