Quakers beaten by second half goal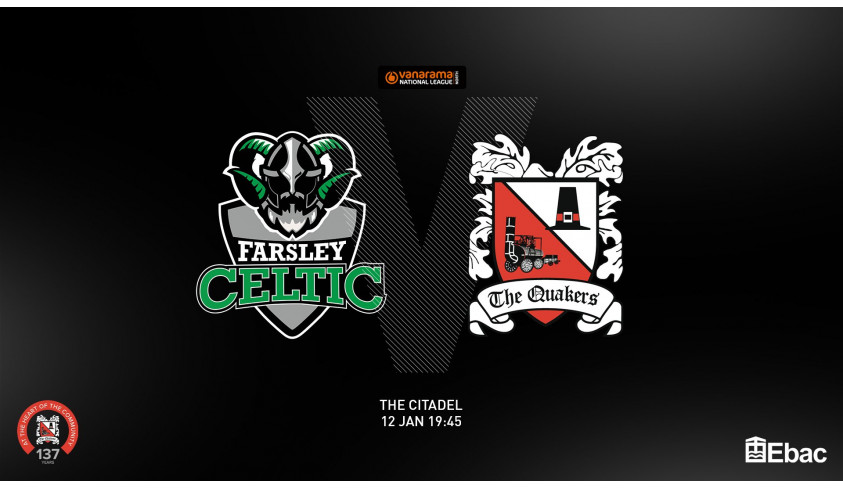 Farsley defence tough to break down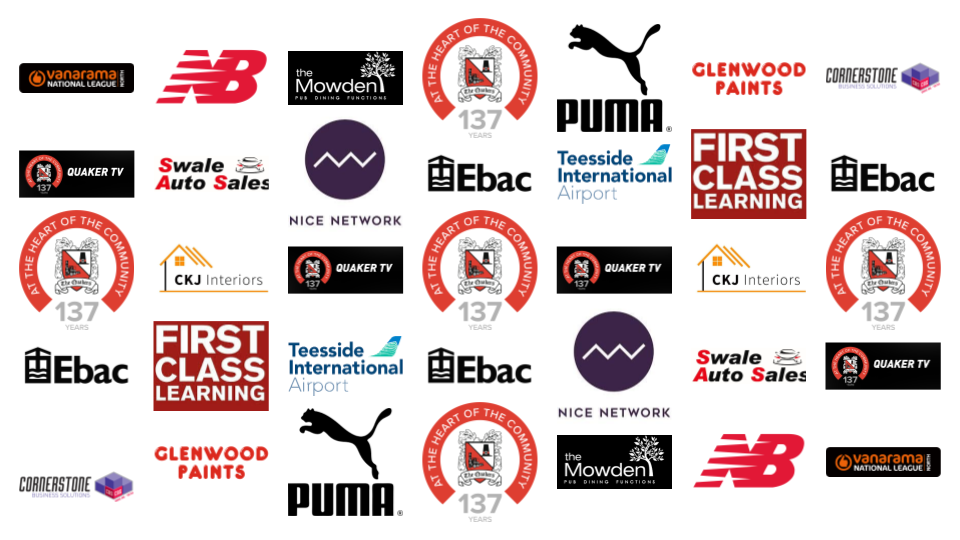 Farsley Celtic 1 Darlington 0
Clayton 51 mins, 1-0
Quakers were beaten by a second half goal on a frustrating night at the Citadel.
They had some good chances in an open first half, but Farsley went on the defensive once they took the lead with a second half header by skipper Adam Clayton, and frustrated Quakers, who could hardly break them down.
Quakers though were furious about a second half penalty claim that was turned down, as well as one or two dubious challenges.
Farsley had a couple of early attacks which came to nothing, but Quakers had a chance on 3 minutes when Jarrett Rivers crossed from the right for Luke Charman, on his return to the starting line up, to head wide.
Paddy Lane sprung the offside trap to break through at the other end, but Johnny Saltmer forced him away from goal and he set up Jimmy Spencer, who fired over.
Quakers nearly took the lead on 10 minutes when Rivers found Erico Sousa with a low ball across the 18 yard line, and Sousa stepped inside a defender and hit a right foot shot that keeper Steven Drench fisted away.
But Farsley wasted a better chance when Lane got clean through in the centre forward position, but Saltmer saved well, diving to his left to keep out his left foot shot.
At the other end, Rivers cut in from the right and hit a left foot shot that was saved by Drench, then Adam Campbell put in a glancing header from another Rivers cross that shaved the post.
The teams cancelled each other out for a spell, until the 38th minute when Chris Atkinson struck a low right foot shot that Saltmer saved at full length at the foot of his post.
Campbell hit a 25 yarder a minute later that just cleared the top of the crossbar.
Quakers nearly broke through just on half time,, when Rivers whipped the ball in from the right to the far post, where Charman couldn't quite turn the ball in.
Half time 0-0
Quakers thought they should have had a penalty at the start of the second half when Rivers made a run into the box and seemed to be pulled back, but the ref waved play on.
Quakers went a goal behind on 51 minutes when a free kick was whipped in from the right for Adam Clayton to head past Saltmer from six yards.
Farsley made it difficult for Quakers to break them down after that, bringing plenty of men back behind the ball on their 18 yard line, where Quakers' attacks faltered. The home side incurred a string of bookings as they broke up the game.
Farsley nearly went 2-0 up on 74 minutes when a mistake by Hunt let in Parkin, but Saltmer again came to his side's rescue with a good save.
Quakers sent on sub Dan Maguire, and he had a chance from a McMahon cross on 77 minutes, but his header went into the keeper's hands.
They piled the pressure on after that, and Charman was denied by Drench at the foot of his post from 10 yards.
Darlington: Saltmer, McMahon, Hunt, Reid, Liddle, Wheatley, Hatfield, Rivers, Campbell (sub Maguire 75), Sousa (sub O'Neill 83), Charman
Subs: Watson, Storey, Atkinson
Booking: McMahon, Reid
Farsley
Drench, Richards, Hayhurst, C Atkinson, Allan, Clayton, Lane (sub B Atkinson 71), Johnston, Spencer (sub Charles 85), Syers, Parkin (sub Barton 83)
Subs: Trenerry, Ellis,
Booking: Spencer, Parkin, Clayton, Richards, Hayhurst, B Atkinson