Join the Darlington FC Lottery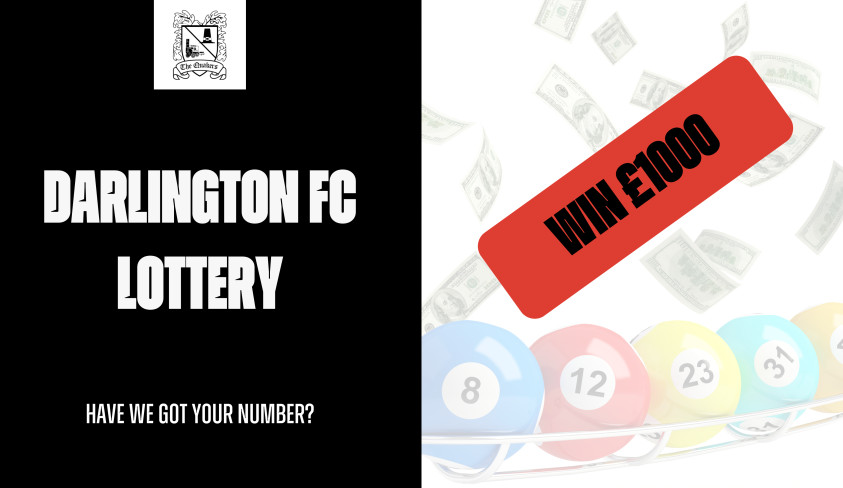 £1000 monthly prize
Give yourself a chance of winning £1000!
The Darlington FC Lottery is a great way to support your football club whilst standing the chance to win a cash prize every week! All proceeds are split approximately 50:50 between the prize fund and the Football Club.
The lottery is currently paying two weekly prizes of £50 plus a monthly jackpot prize of £1,000. Those numbers mean the Football Club also benefits to the tune of around £15,000 per year. The more people who take part means more money in the prize fund and more money for the club.
Numbers are drawn randomly on a weekly basis and are posted on the website and social media. All winners are also contacted directly to arrange payment. So what are you waiting for?
All it costs to enter is £5 per number per month.
If you have internet or mobile banking, all you need to do is enter your details via this link: https://darlingtonfc.co.uk/darlo-fans-lottery-sign-up-form and then set-up your standing order by internet or mobile banking using the account details on the form.
If any existing member of the lottery wishes to take out an extra number they simply have to increase their standing order and inform lotteryadmin@dfcsg.co.uk.