Terry's Feethams painting sells for £750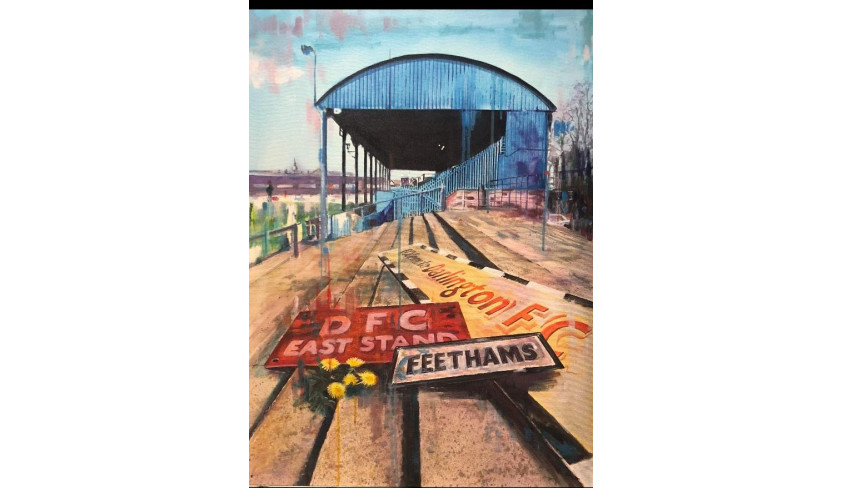 Pic of dear old Feethams goes down well.
Terry Kneeshaw (Wilson's dad) very kindly donated a painting of the old East Stand at Feethams to the auction at the awards dinner on Friday -- and it created quite a bit of interest!
The old blue stand is quite prominent, along with the terracing and some of the old signs that the Feethams regulars will remember with some degree of sentiment. You can also see the Tin Shed and the town in the background.
There was plenty of competitive bidding in the auction, and eventually it was sold for £750.
Taking that interest into account, we're arranging for some prints of Terry's painting to be done, and sold via the club shop -- watch this website for details. We'r sure you'll agree that this painting has really unique nostalgic feel to it.
We'd like to thank Terry for his very kind gesture!