Thanks to our matchball sponsors -- Team Solan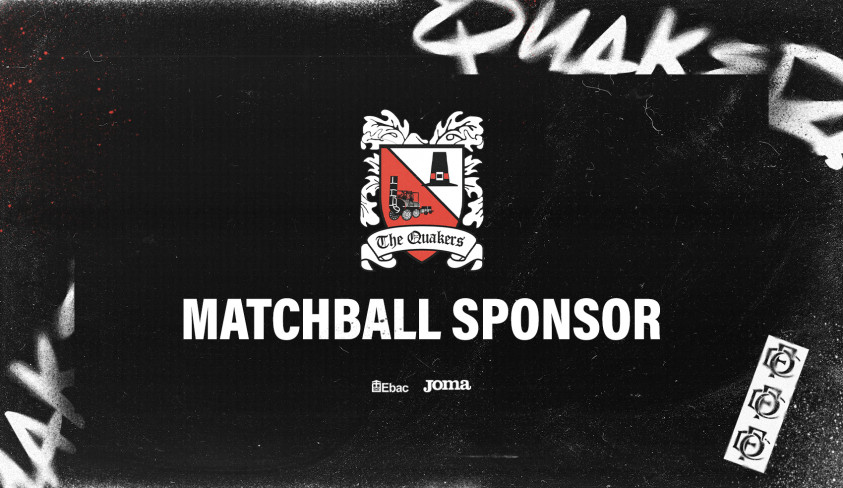 Local charity sponsors Saturday's game
We would like to thank Spennymoor based charity Team Solan for being our matchball sponsors for the York game on Saturday.
Team Solan provide a bespoke support service to adults and children who have been impacted by cancer.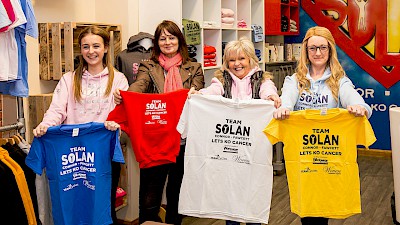 No one should face cancer alone, and it is Team Solan's aim to help improve the quality of life for those living with a cancer diagnosis or a cancer bereavement
Mark Solan is the founder and inspiration of this local Family Cancer Trust. After losing both his mother and grandmother to cancer, Mark took part in a boxing event in 2015 to raise £1,000 for Cancer Research. He raised over £21,000 leaving him feeling positive and to all intents and purposes he was "Knocking Out Cancer". This was a turning point for Mark. Excited and inspired by his ability to raise that amount of money through donations, he decided he could do more to help those affected by this disease and decided to establish the Solan Connor Fawcett Family Cancer Trust or Team Solan as they like to call it to support those touched by cancer.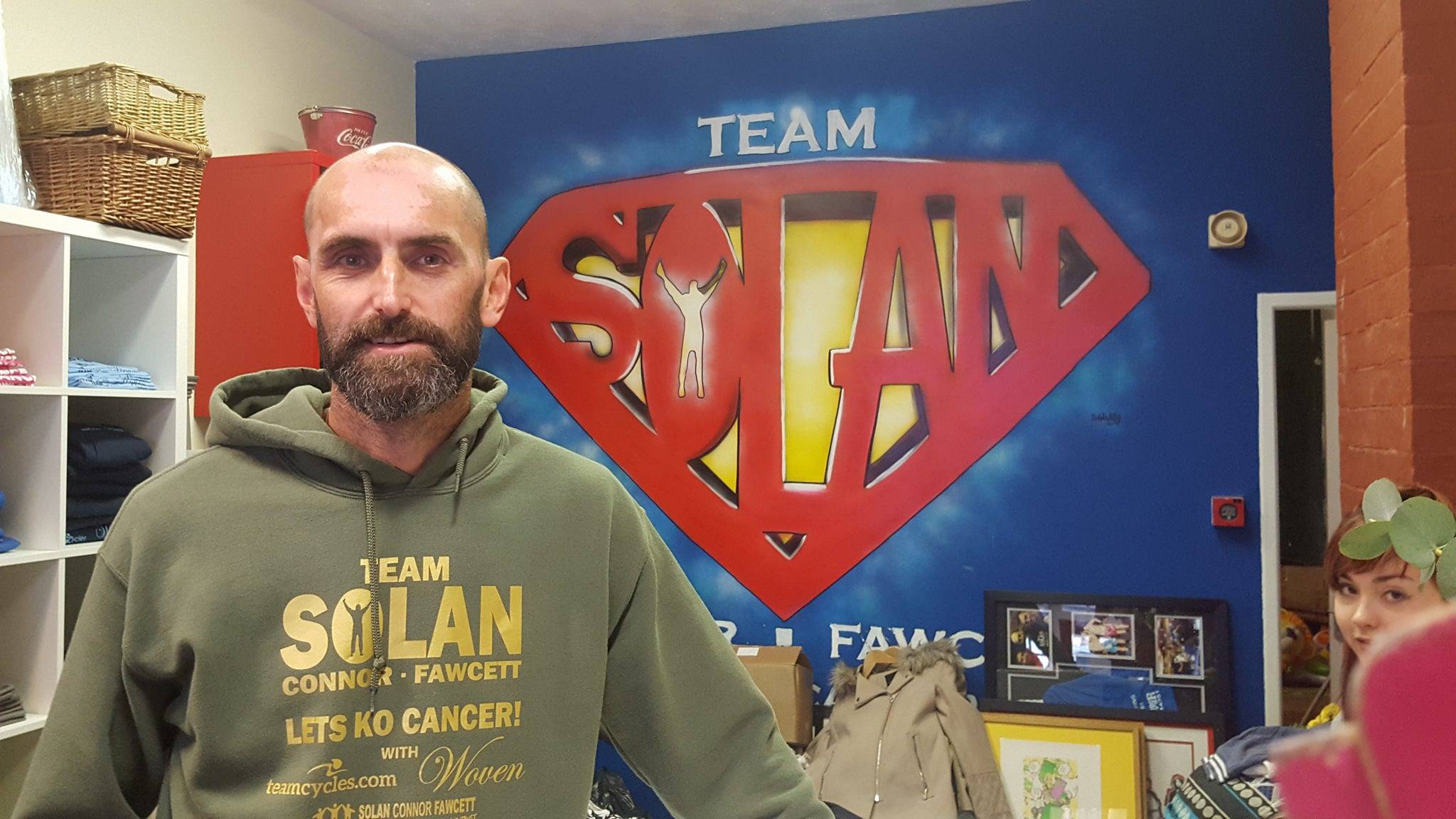 Since the Trust was established six years ago, they have opened two charity boutiques and are due to open a furniture store. They provide Counselling, Holistic Therapies and a Wig Bank from their offices in Spennymoor and currently provide support to over 250 individuals and families throughout the North of England. The support provided is bespoke to the needs of the individuals and their families and can range from financial support in the form of paying for heating, food, transport to appointments or even towards funeral costs. Other services include providing mobility equipment, arranging tradesmen, cleaners, gardeners.
In order for them to be sustainable and continue to grow their support and services, they are constantly looking at funding opportunities, raising awareness of who they are and what they do and developing key partnerships. They have developed working relationships with MacMillan, Joining the Dots, St Cuthbert's Hospice, Spire Hospital Washington, County Durham and Darlington NHS and local GP surgeries and they are seeing increased referrals from all of these. They recognise that following the Covid pandemic they are likely to see significant increases in referrals due to late diagnosis of cancer. In light of this they are looking at developing literature in conjunction with health professionals to help raise awareness of the signs and symptoms of the different types of cancer.
If you would like to donate to Team Solan, or volunteer for them, then check out their website https://www.teamsolan.org.uk/ or find them on Facebook