20/21 Season Ticket update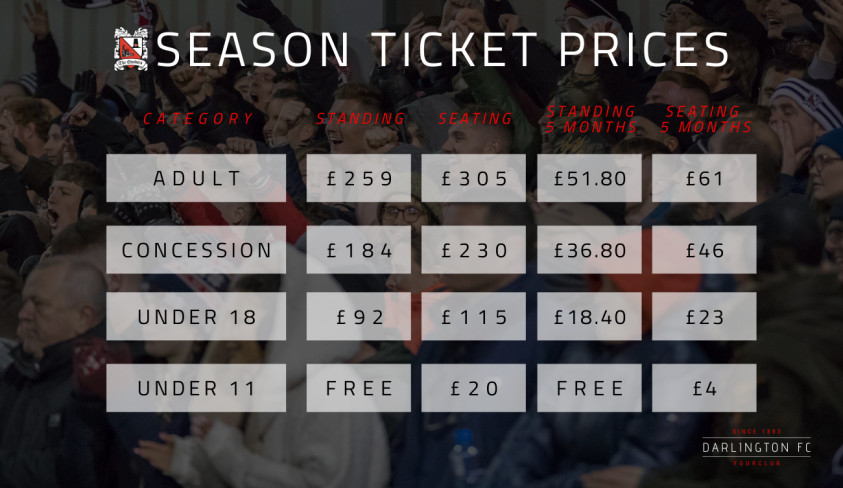 Instalment payment plan launched
The Early Bird season ticket offer has now come to and end - thanks to the over 250 of you who committed early and purchased despite the current uncertainty. These sales will help ease the Club's cashflow position over the coming months.
If you didn't manage to grab an Early Bird ticket then don't worry! Standard price season tickets will remain on sale from now until the beginning of the season. Pricing details can be found below.
In order to help spread the cost of a season ticket, we're today launching an instalment plan option. The sooner you sign up - the longer you'll have to pay your season ticket off before the start of the season!
As of today (3rd April)you can spread your payment totally interest free across as many as 5 months. On the 1st day of each month the period which you can pay across if you haven't yet purchased will decrease by one month. So, for example, on the 1st May you'll be able to pay across a maximum of 4 months and on 1st June a maximum of 3 months and so on.
An adult standing ticket can therefore be purchased for just over £50 per month across 5 months. This facility is only available when paying online by credit or debit card.