Behind the scenes at Darlington FC -- update 23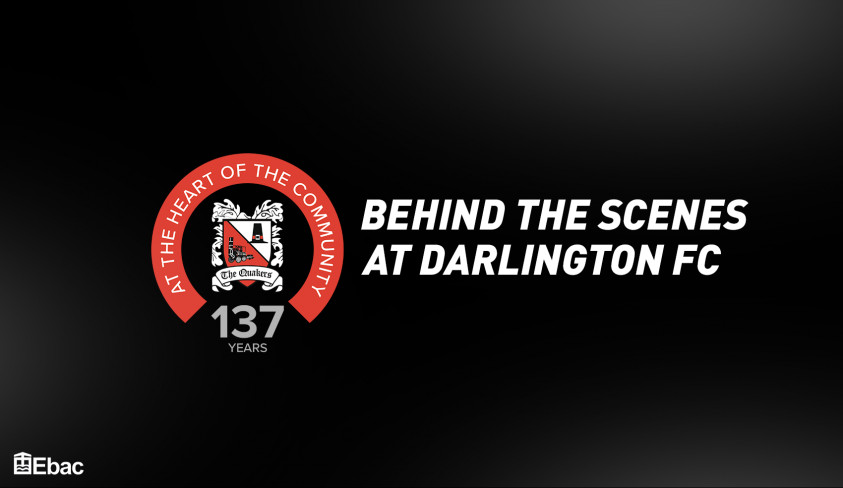 What's happening at Darlington FC
Behind the scenes – update 23
Here is the latest of the behind the scenes updates of events at Darlington FC.
The Boards of Darlington FC and DFCSG continue to meet regularly via video conference call, to discuss various ongoing relevant matters. They last met on Friday 11th September 2020.
The next league season:
As you will have seen on our website and in the media, we have agreed with Darlington Mowden Park Rugby Club to temporarily play games at the Northern Echo Arena, subject to a safety certificate and ground grading being granted. You can read about it here
https://darlingtonfc.co.uk/news/quakers-granted-permission-to-play-at-the-northern-echo-arena
As you have no doubt also seen in the national press, the FA have released guidance for the return of grassroots football and within that the National League System guidance states that fixtures for Steps 1 & 2 will start on Saturday 3rd October, subject to change due to Government guidance at that time. The Club is making the necessary preparations at the Arena, including compliance with COVID protocols and restrictions, based on the information available to us at this time.
In line with these preparations, a social bubble request was made to season ticketholders and 500 club members on Sunday, you can read it here
https://darlingtonfc.co.uk/news/social-bubble-information-request-500-club-season-ticket-holders
Our fixtures have been issued by the league, and we begin with an away game at AFC Fylde on Tuesday 6th October, subject to Government guidance. Our fixtures are here
https://darlingtonfc.co.uk/fixtures
Live streaming:
After several weeks of talks and thorough research, we are launching Quaker TV very soon. We made a preliminary announcement on Sunday, which you can read here https://darlingtonfc.co.uk/news/darlington-fc-launches-quaker-tv and we will make a further announcement later in the week.
Clean the Arena
Parts of the Northern Echo Arena, the seating for example, is in need of a good clean, so the football club and Darlington Mowden Park rugby club are joining forces on Saturday and appealing to fans to come along and help, with social distancing very much in mind. Details will be published on our official website very soon.
Other news:
We are publishing a Zoom interview with former player Steve Gaughan in several parts on the official website in the next few days.
The Club virtually presented the Harvey Madden Volunteer of the Year Award to Neil Raper, from the DFCSG, for all his hard work over the past year and the numerous voluntary roles he undertakes. The award was made by Harvey's daughter, Kirsty Madden-Main. Further details will soon be on the official website
As you have seen, the Club signed goalkeeper Johnny Saltmer at the weekend, details are on our website here https://darlingtonfc.co.uk/news/quakers-sign-johnny-saltmer
We are assisting in the publicity of Paul Hodgson's film, Give Them Wings, and will be publishing an interview with director Sean Cronin on our official website soon.
Coming up, we will:
Keep you up to date with any club developments especially spectator guidance to attending games at the Arena, and further information and guidance from the FA and National League.
Thank you for your continued support, it is very much appreciated.
Remember, follow the guidelines, and stay safe.