Ray Simpson / 9th July 2018
As part of our build up to Tuesday night's friendly against Sunderland,  Steve Rees has put together...
---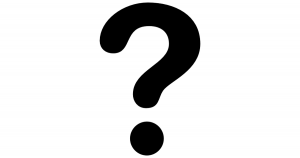 As part of our build up to Tuesday night's friendly against Sunderland,  Steve Rees has put together a quiz on our opponents and also on some general knowledge. Answers tomorrow
SOME TRIVIA QUESTIONS ABOUT OUR VISITORS THIS EVENING!
In which two years have Sunderland won the FA Cup?

Which club did they defeat on the first occasion?

What was the club officially called on their formation in 1879?

On how many occasions has the club won the Football League Championship – six, seven or eight times?

In the 1985 League Cup Final defeat against Norwich City, which three Sunderland players went on to sign for Quakers as players during future years?
Which member of the same team became our manager?

Who is the youngest player ever to have played a first-team match for Sunderland?

Which player of the 1960s and 1970s holds the record for most League appearances for the club?

In which European competition did the Mackems feature and which Portuguese club knocked them out?

Which Englishman has scored the most League goals for the club?

Name the TV documentary which traced the progress of Sunderland through the 1996/97 season?

Sunderland gained promotion to the Premier League in 1990 via the play-off final even though they were defeated at Wembley. How was this and which club were their opponents?
GENERAL KNOWLEDGE
Which type of pasta means little worms when translated literally?

In which English city would you find a railway station named Forster Square?

Which racecourse stages the Irish Grand National each year?

What is unique about La Paz, the capital city of Peru?

1960s model Patti Boyd was the first wife of which two English rock stars (though not at the same time)?

Which town in Ireland is renowned for its quality crystal and glassware?

Which is the only UK city whose name begins with the letter 'K'?

Which fictional BBC police drama of the 80s was set in the Lancashire town of Hartley?

Which word represents the letter 'S' in the phonetic alphabet?

Where is Teresa May's parliamentary constituency?

Which character in Dad's Army was mentioned in most episodes, and yet never appeared on screen?

Apart from many other things, St Nicholas is the patron saint of thieves and vagabonds. Which common phrase used by policemen derives from his name?
Share this