Advertise on Quaker TV!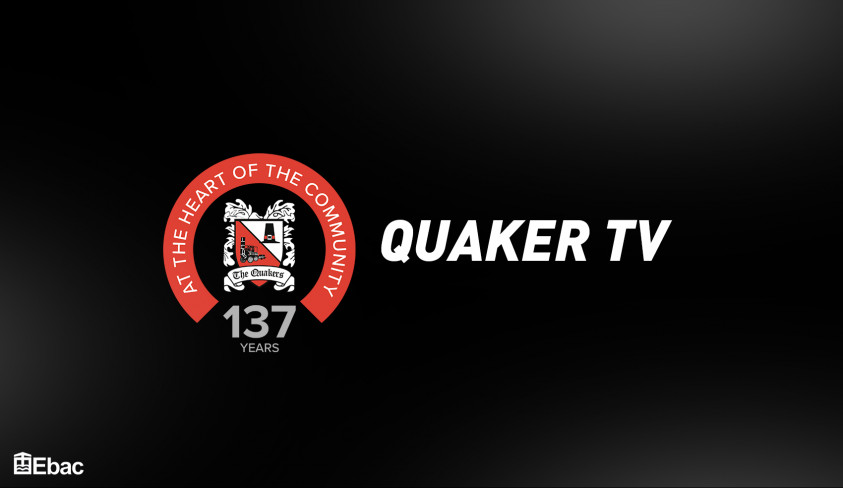 Opportunity to reach a four figure audience
Quaker TV has allowed our great fans the opportunity to continue watching our home matches despite COVID restrictions preventing spectators from attending. Fantastic work from our dedicated volunteers has provided an excellent live streaming service that we are very proud of. The club has received hundreds of well-deserved and outstanding feedback messages from opposition supporters and football fans across the UK generally as well as DFC fans, including exiles who are able to watch a Darlo home game live for the first time in many years.
For most games, there has been about 1,000 subscribers per game, and an early season survey indicated that around two people watched per subscription, including those from at least 17 different countries world-wide!
Festive fixtures traditionally see an increase on average crowds and this season we are hosting fellow north east teams, Spennymoor Town and Blyth Spartans on the 26th and 28th December respectively, in which we hope to see Quaker TV's highest virtual attendances. Furthermore, the home tie against York City on the 9th February is just a few weeks away and has historically seen one of the largest attendances of the season.
With features such as multiple camera angles, live replays and footage of previous games being streamed, an exciting feature which has become a key part of Quaker TV is the introduction of full colour advertisement graphics.
These advertisements are broadcast several times throughout halftime, as well as before and after the game, giving each advert plenty of airtime and exposure to an audience of around 2,000 per game. Local businesses, campaigns to benefit the local community and internal DFC ventures are all benefiting from the extra publicity of having a graphic on Quaker TV. In addition, the advertising loop is pinned on the club website's official match updates and posted on social media, so adverts are not limited to matchday viewers. Our match sponsors and match ball sponsors have also been given more exposure from our advertisement graphics among the other features included in these packages. For more information on match and match ball sponsorships, click the link below:
https://darlingtonfc.co.uk/news/be-the-virtual-match-sponsor-or-matchball-sponsor-of-a-darlington-fc-game
Here's the advertising loop from last Saturday's home game against Telford in the Buildbase FA Trophy:
Charlie Greenhalgh, Managing Director of Glenwood Paints said regarding the new Quaker TV advertisements; "It's brilliant to be involved as part of the 'new' way of watching and supporting Darlington Football Club on their journey back to the Football League where we belong. The more Darlington businesses get involved the quicker that will happen, reaping the benefits that having a Football League Club brings."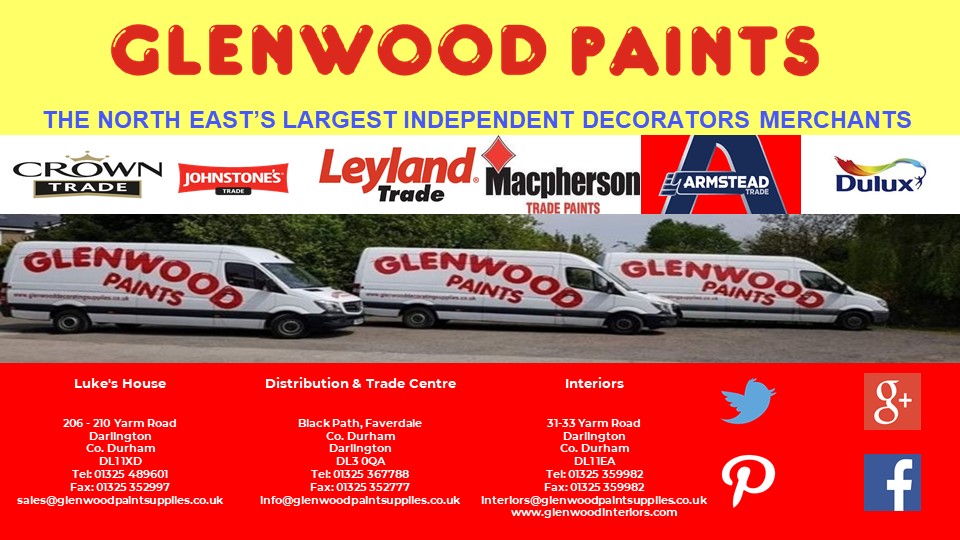 The club shop, Quaker Retail regularly advertises on Quaker TV and recently celebrated its most successful month to date in November 2020. Find out more about Quaker Retail's historic month below:
https://darlingtonfc.co.uk/news/record-sales-for-quaker-retail-in-november
Our excellent volunteer design team can create a graphic from scratch, enhance an existing template or place a pre-existing graphic into the loop. No matter what, a high quality graphic which suits your brand can be broadcast live!
These graphic based advertisements cost £450+VAT for the rest of the season or £30+VAT for an individual match. Deals for multiple matches can be discussed on an individual basis and can be consecutive games or various games throughout the season, depending on your requirements.
If you would like your business to be advertised on Quaker TV, please get in touch at commercial@darlingtonfc.org and we will work with you to advertise your business as you like it.
Many thanks for your continued support.