Behind the scenes at Darlington FC -- update 20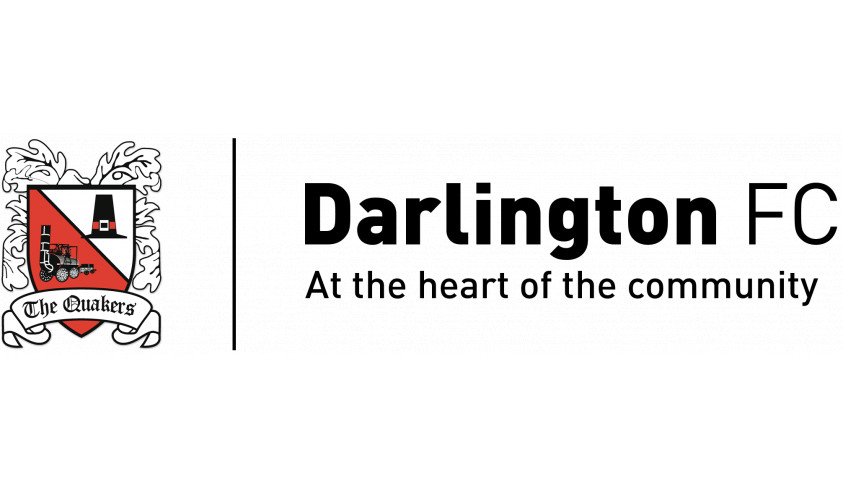 What's happening at Darlington FC
Behind the scenes – update 20
Here is the latest of the behind the scenes updates of events at Darlington FC.
The Boards of Darlington FC and DFCSG continue to meet regularly via video conference call, to discuss various ongoing relevant matters. They last met on Thursday 13th August 2020
The next league season:
As you have no doubt seen in the national press, the FA have released guidance for the return of grassroots football and within that the National League System guidance states that fixtures for Steps 1 & 2 will start on Saturday 3rd October subject to change due to Government guidance at that time.
The risk assessment of Blackwell Meadows has revealed that because of social distancing, our capacity will be reduced to around 600, which is approximately 17 per cent of capacity.
Taking into account that we have 650 season ticket holders and last season's average attendance was 1,458, we have therefore written to the league asking for permission on safety grounds to temporarily play games at the Arena. We are awaiting a reply.
Live streaming:
We are continuing to discuss the possibility of live streaming and are carrying out a survey of fans' views. We have contacted other clubs and companies specialising in live streaming. We are also awaiting guidance from the National League.
Other news:
We have carried out a Zoom interview with Phil Brumwell for the official website, and another with Steve Gaughan is planned this week. The series of interviews with Les McJannet has received good feedback.
We hope to hold a virtual end of 2019-20 season awards presentation at the first pre-season training session on 22nd August, but this is very much subject to Covid protocols. If/when the presentation takes place, we will film it and put it on the website.
The website has passed 10 million page views since its introduction in 2015 – many thanks to everyone who has contributed to it and taken the time to view it.
Coming up, we will:
The 2020-21 Commercial brochure is now at the graphic design stage and hopefully, will be available later this month.
Keep you up to date with any club developments and further information and guidance from the FA and National League.
Throughout these very difficult and unprecedented times, we have maintained a very high profile for the club on our official website and social media channels, and we will continue to do so until we resume matches for the benefit of our much-valued volunteers and loyal supporters and sponsors.
Thank you for your continued support, it is very much appreciated.
Remember, follow the guidelines, and stay safe.