Boost the Budget zooms past £110,000!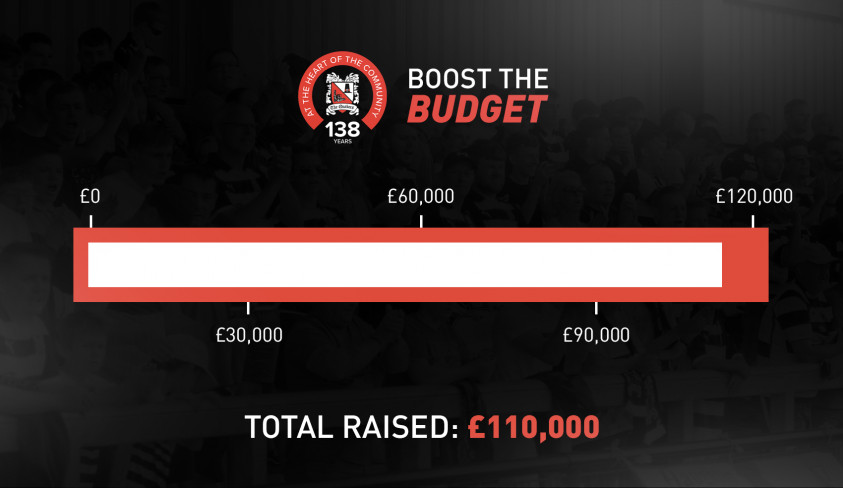 Initial target in sight
It looks as if we're in for an exciting closing day on Boost the Budget!
We've now gone past £110,000 in our appeal, and we've only got another £10,000 to go in order to reach the original £120,000 target -- but if the last day in the 2020 appeal is anything to go by when the total just kept steadily increasing hour-by-hour, then last year's figure of £132,000 might be in some danger!
This is what DJ had to say before the weekend started:
https://darlingtonfc.co.uk/news/dj-were-supporting-alun-as-much-as-possible
We'd like to thank everyone who has kindly donated so far!
You can donate to Boost the Budget for the 2021-22 season here:
https://fundraising.darlingtonfcsupportersgroup.org/pitches/boost-the-budget-21-22