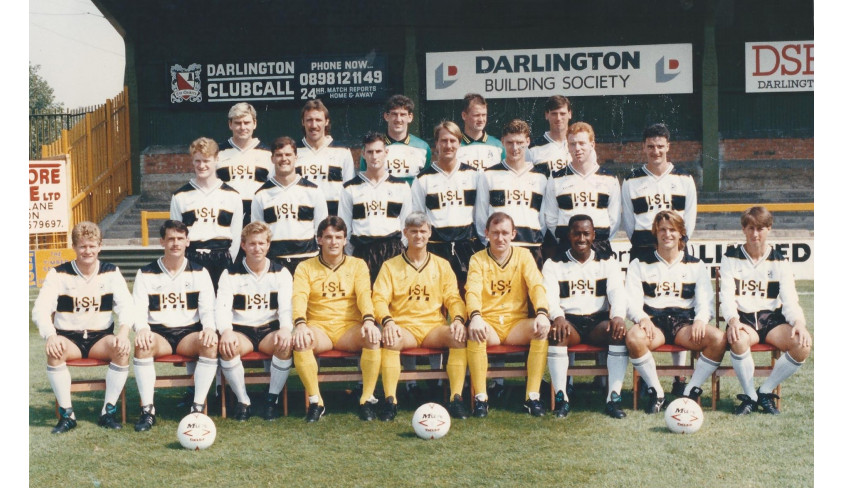 Ray Simpson / 11th March 2019
A look back at some of our old playing kits
---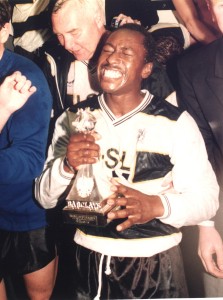 As we build up towards Retro Day on Saturday against Chester, Craig Stoddart looks back at our strip between 1989 and 1991, when we won the GM Vauxhall Conference and the Fourth Division.
How fondly, or otherwise, a football club's kit is remembered is more often than not directly associated with how the team fared when wearing said strip. That Darlington enjoyed two incredible seasons while wearing this kit is clearly a factor in it remaining a favourite for many.
After suffering the club's first ever relegation from the Football League in May 1989, Quakers began a new era with a new design as hoops made a comeback, adorning the shirt for the first time in 35 years. Given the demand for the iconic design these days, it's hard to imagine that Darlington once went so long without their almost unique branding.
It's said that manager Brian Little was responsible for returning hoops to Quakers while he also had a hand in kit design at his next club, Leicester City. Not just a very good manager then.
Under Little, Darlington immediately marched back to the Football League, winning the GM Vauxhall Conference in 1990 and a year later taking the Division Four title with the same bunch of players.
The likes of Andy Toman, David Cork, Kevan Smith and Jimmy Willis were all key figures in the ISL-sponsored kit during what were halcyon days at Feethams.
Share this