Phil Lloyd: Cyril had a go at every player except me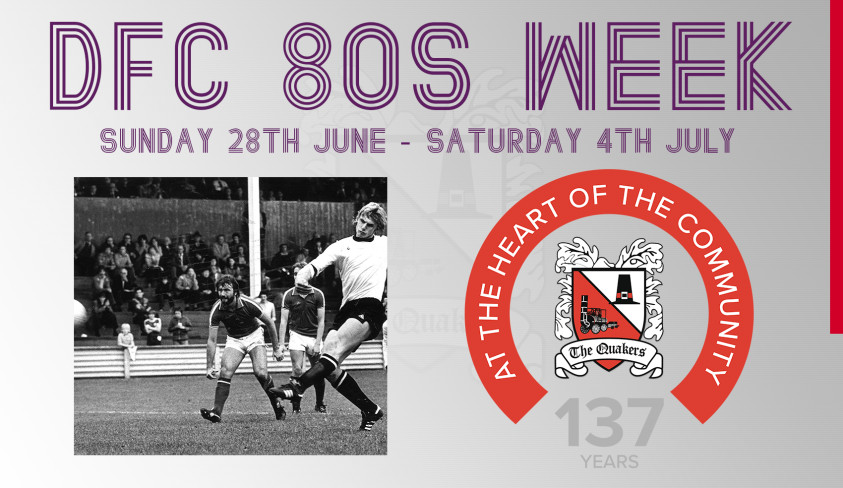 Memories of former Darlington centre half
Centre half Phil Lloyd was one of the stars of our FA cup win over Middlesbrough and Fourth Division promotion in 1985.
He provided his memories for the Farewell to Feethams book in 2002, written by RS and Andrew Wilkinson.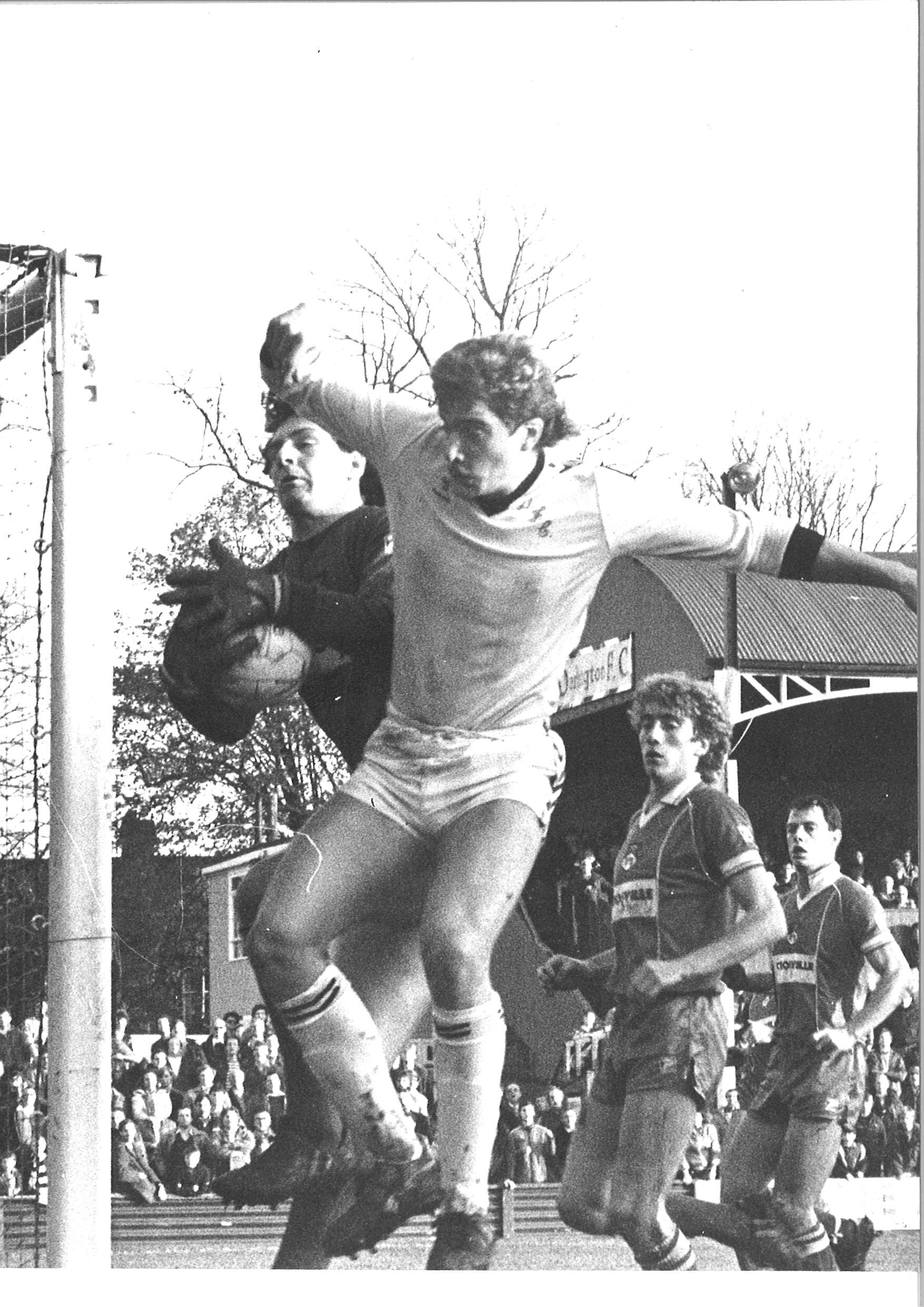 Phil had one moment in a Darlington shirt that he will particularly treasure -- the second goal against Middlesbrough, the club that released him, in the FA Cup third round win of 1985.
A stylish and committed central defender, that goal in front of the Shed End was hardly a classic. It was a typical muddy January goalmouth scramble.
"I remember Micky Angus winning a tackle, the ball ran loose, there were legs flying in from all angles, and I prodded the ball past keeper Kelham O'Hanlon," recalled Phil. "It put us 2-0 up and then there was a pitch invasion.
"While we were off the pitch I remember the ref telling Cyril that the game would finish, even if the ground had to be cleared first. When we went back on Tony McAndrew pulled one back, but we hung on.
"For Darlington to beat Boro was fabulous, and that goal would have been special whoever scored it. But having been discarded by Boro it was extra sweet for me. We had drawn at Ayresome, and I remember thinking as I went into the first game, that there was no way I would let them past.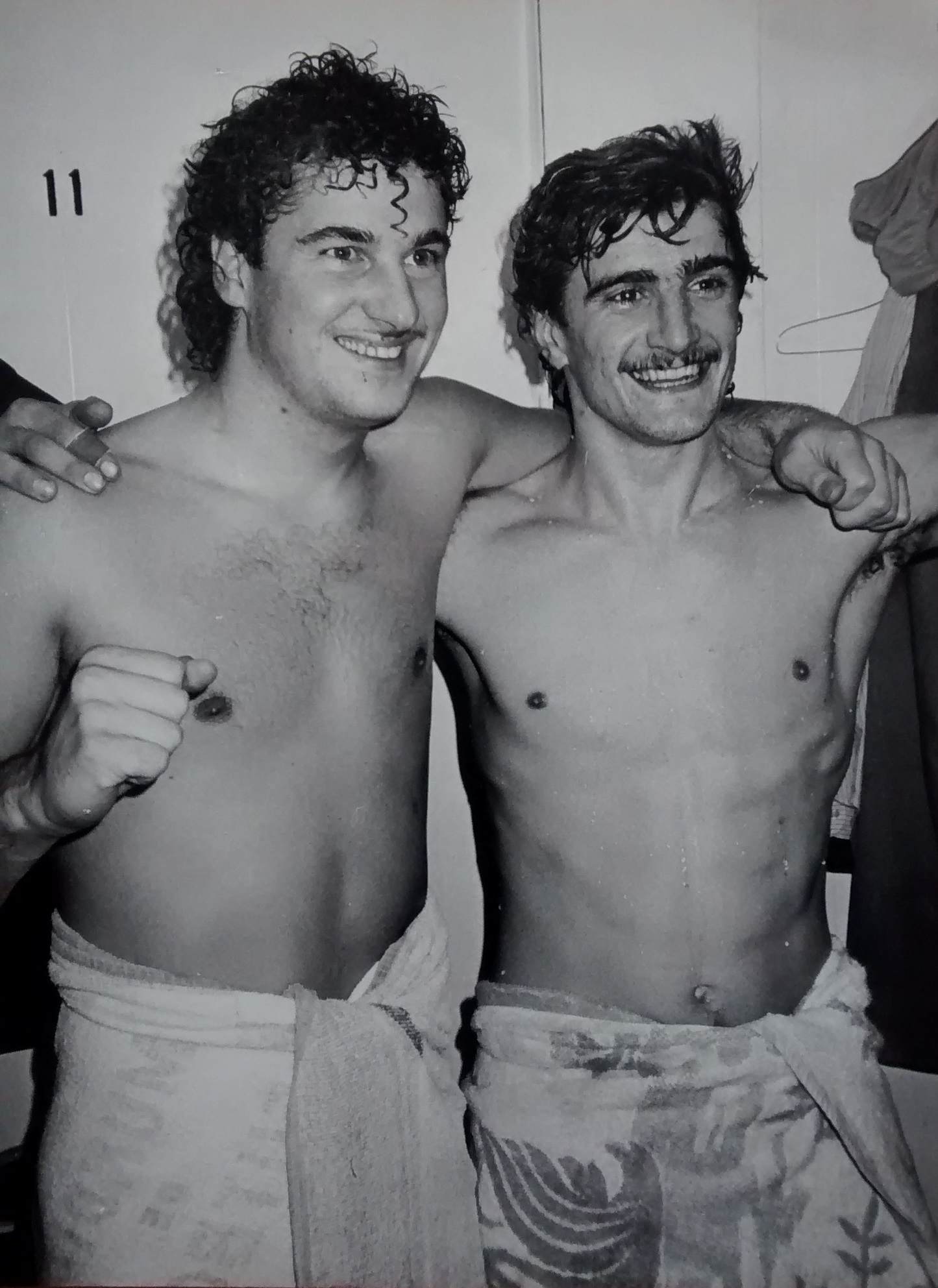 "When they released me I felt I was no worse than other players there. I had England youth trials with Boro coach Harold Shepherdson. But when Malcolm Allison took over at Ayresome, he bombed out several of us even though we had been promised six-month contracts. "
Cyril Knowles had been Boro coach and Phil obviously impressed him, for Cyril had no hesitation in bringing him to Feethams. Phil had gone from Boro to Barnsley on a non-contract basis, when Cyril phoned.
"I was on the scrap heap and would have taken any offer. I made my league debut at Chester and gave away a penalty, from which they scored and we lost 2-1. I was not used to the pace of the Fourth Division.
"After the game I trudged into the dressing room, and Cyril had a go at every player except me."
Phil kept his place, and the following year Darlington won promotion as well as beating Boro.
"We signed good players. John Craggs was one of the best, and Carl Airey banged in the goals. I had played against him in the Northern Intermediate League and we drove to Darlington from Yorkshire each day. Garry MacDonald arrived from Boro. As an apprentice I had cleaned his boots. And Micky Angus and Colin Ross were former Boro lads as well. I also cleaned Dave Hodgson's boots, and
when, years later, he was Darlington manager and recognised me when I was watching a game at Torquay, I was delighted.
"Cyril had no budget, but his strength was motivating players. Lower division management suited him. I'm not sure whether his style would have worked higher up the ladder."
When Phil needed a cartilage operation -- complete with five inch scar and not the keyhole surgery they have now -- Gary Pallister was brought in on loan.
The story goes that Cyril could have signed Pally for £10,000, but Darlington couldn't afford it. "As soon as I was fit, I was back in and he returned to Boro," said Phil. "Two or three years down the line he was playing for England and I was finished. But I can always say that I took Gary Pallister's place.
"We won 2-0 at Reading in my comeback game, to two own goals. I later played against Gary Bennett. Cyril used to refer to him as 'Psycho' and I had a few scraps with him."
Phil created such an impression that he was included in an all-time best Darlington team in one newspaper. "When you think of all the players the club had in living memory, that's a great honour."
Phil's Darlington career came to an end when he fell out of favour after Cyril left and Dave Booth took over. But in came Cyril again, this time to take Phil to Torquay, and he still lives in the area.
"Cyril began to lose his way at Darlington," said Phil. "When I was out injured, we lost a game 7-0 at York and I remember thinking that such a defeat should never happen to one of Cyril's teams.
"But I had no hesitation in following him to Torquay. I played at Wembley in the play-off final when we lost 4-1 to Bolton after being one-up. But how we got to Wembley was typical of the spirit Cyril instilled.
"We lost at home to Wolves 2-1 in the first leg of the semi-final. They had Steve Bull in their team, and for the second leg, they had printed Wembley mugs and T shirts, and included directions to Wembley in the match programme. We beat them 2-0."
Phil played 200 consecutive games for Torquay and was twelve off the club record when his leg snapped in two places. He had to hang up his boots or finish up in a wheelchair. But he retains fond memories of Darlington and Cyril, who was incredibly committed. "When Darlington lost at Telford in the FA Cup fourth round after beating Boro, you could hear a pin drop," said Phil.
"Then through the flimsy dressing room walls we heard their players singing "Nice One Cyril." That was more than Cyril could bear and he ended up kicking furniture around."
As for Cyril, he not only took Darlington to promotion and Torquay to Wembley, but was on the verge of winning promotion with Hartlepool when his fatal illness struck, Alan Murray completing the job.
That's a treble that may never be matched, and Phil is proud to have been part of two of those achievements.
What are your memories of the 80s? Drop us a line on media@darlingtonfc.org