Steve's Quintessential Quaker Quiz -- the letter B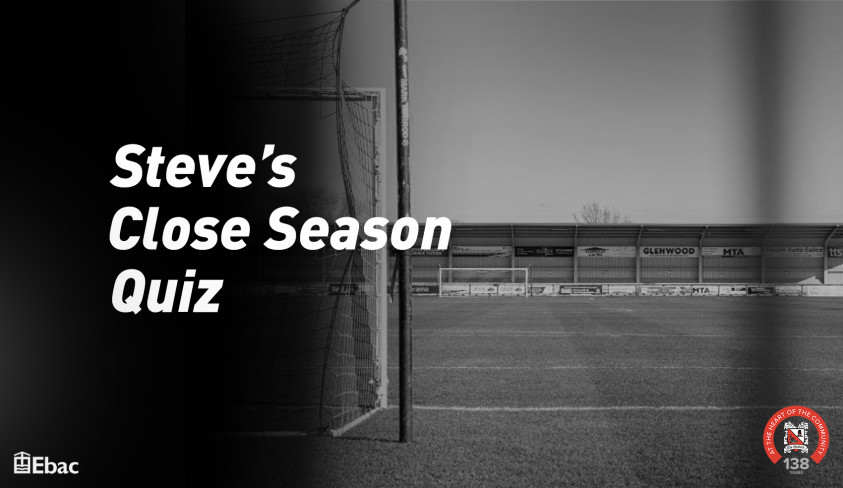 All answers with the letter B
Darlington Fc quizmaster Steve Rees is setting quizzes all the way through the close season, and today he asks questions for which the answers start with the letter B.
See how many you can get -- answers tomorrow
THE QUINTESSENTIAL QUAKER QUIZ
All the answers begin with the same letter - in the case of someone's name, the surname begins with the key letter. This week's letter is ……… B
FIRST HALF (General Knowledge)
What is the collective name for the Meditterranean islands of Majorca, Minorca & Ibiza?
In France it's boudin blanc, in Germany it's Blutwurst, what do we call this 'delicacy'?
In which English county is the town of Milton Keynes?
Until 1971 it was known as East Pakistan, by which name is this country known now?
Who wrote the children's story 'The Pied Piper of Hamelin'?
Which British indie band had a hit with 'You're Gorgeous' in 1996?
What was the nickname of World Heavyweight Boxing Champion, Joe Louis?
What is the proper name for a male rabbit?
What is the flavour of the aperitif 'cassis'?
Who designed the first petrol-driven automobile?
Which character was played by David Jason in the 70's sitcom 'Porridge'?
Answers tomorrow
SECOND HALF (Football)
Which club, a regular opponent for Darlo over the years, won the FA Cup in 1911 beating Newcastle Utd in the final?
In which country do Lokomotiv Plovdiv and Sparta Varna play?
Which German international was nicknamed 'der Kaiser'?
Who was Darlo's top goalscorer in the 2016/17 season?
In which European city was the 2006 FIFA World Cup Final staged?
What is the nickname of Cardiff City?
Which THREE clubs beginning with "B" won the FA Cup in the 19th century?
Which player debuted for Quakers in 2015 but is currently playing for Marske Utd?
Which EFL team play their home games at the Pirelli Stadium?
Which club won the Champions' League in 1997?
Who was Spurs' manager when they won the FA Cup in 1981 & 1982?