Steve's Quintessential Quaker Quiz -- the letter G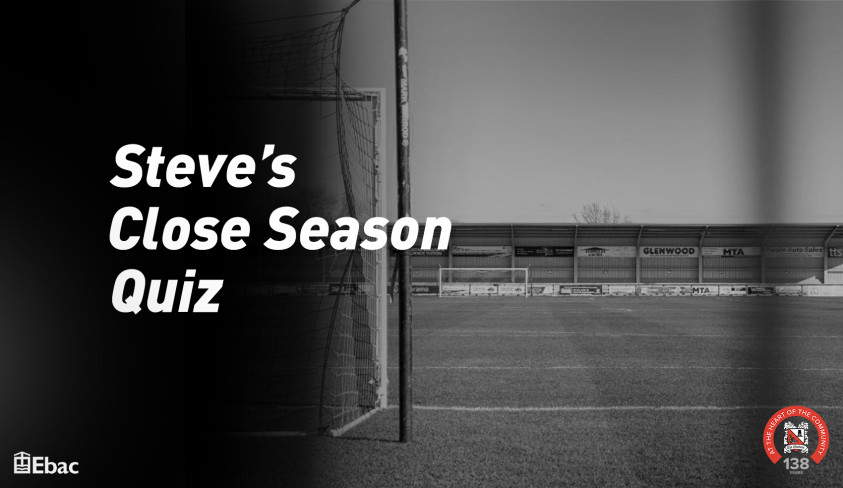 More from our quizmaster
Quizmaster Steve Rees has set some more quiz questions, with the answers centreing on the letter G.
All the answers begin with the same letter - in the case of someone's name, the surname begins with the key letter. This week's letter is ……… G.
Answers tomorrow
FIRST HALF (General Knowledge)
In which European city are the headquarters of the International Red Cross situated?
What is the local nickname for the Test cricket ground in Brisbane?
Which female singer had a 90s chart hit with 'Ooh Aah ……. Just a Little Bit'?
Which cricketer bagged a 'pair' on debut but went on to become England's leading Test run scorer, until Alistair Cook surpassed his total?
Of which African country is Accra the capital city?
What is the name of the strong-smelling Italian cheese made from cow's or goat's milk?
What is the family name of the Duke of Westminster?
What is the birthstone for January?
Which Italian revolutionary later became a biscuit?
If you suffered from gingivitis, which part of the body would be affected?
On children's TV, who was Dangermouse's arch enemy?
SECOND HALF (Football)
Which EFL League 2 club play their home games "out of town"?
In which city did the famous 1960 European Cup Final take place, Real Madrid beating Eintracht Frankfurt by 7 goals to 3?
Which Scot was one of Alan Hansen's regular centre half partners for both Liverpool and Scotland?
Name the Swiss manager who only lasted about 9 months in charge of Spurs.
What is the prize awarded to every top scorer in a World Cup tournament?
What nationality is ex-Newcastle Utd midfielder Temuri Ketsbaia?
Which Swiss player made 14 appearances for Quakers in 2006/07, scoring 3 goals?
Name the English 'keeper who was capped 43 times by Scotland at football and 4 times at cricket.
For which country did Jerome Boateng play international football?
Which former Ipswich and Villa striker featured for Darlo in our first Conference season?
What was the full name of the Conference that season?