Steve's Quintessential Quaker Quiz -- the letter M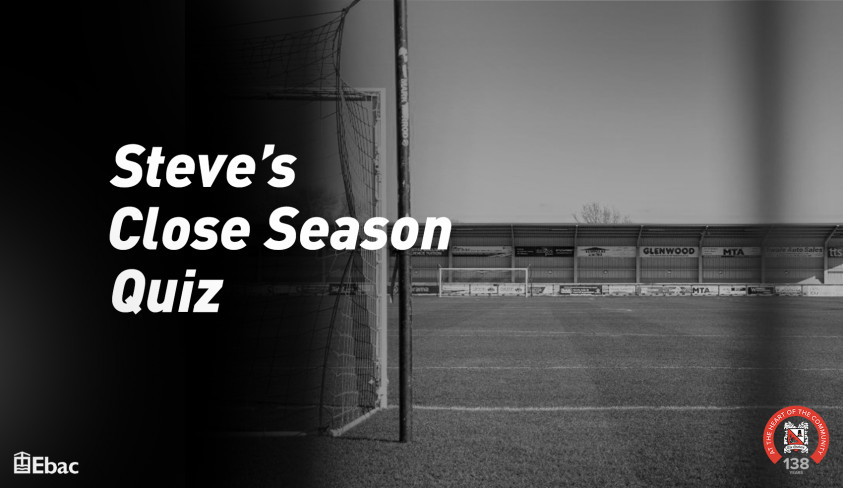 Another quiz set by Steve Rees
THE QUINTESSENTIAL QUAKER QUIZ
All the answers begin with the same letter - in the case of someone's name, the surname begins with the key letter. This week's letter is ……… M
FIRST HALF (General Knowledge)
Which play ran in the West End from 1952 only to end in March, 2020 due to the Covid
pandemic?
Which UK crime drama featured John Nettles and Neil Dudgeon as the main detective?
Which female megastar sang the theme song for the Bond film 'Die Another Day'?
What is both a ceremonial staff and a variety of spice?
Which cheese is generally used in the making of pizzas?
What is the American term for an undertaker?
Renowned for his "bootiful" turkeys, which Norfolk farmer died in November, 2010?
For which element is Hg the chemical symbol?
Name the lead singer of the Bay City Rollers who sadly passed away in April of this year.
As in the place Chipping Sodbury, what does the word 'Chipping' signify?
What is the county town of Kent?
SECOND HALF (Football)
Who was the first Footballer of the Year in English football?
Which Scottish club plays at Links Park?
Which ex-Quaker goalkeeper of the 70s went on to serve as a policeman?
Another of our former keepers used to run a sports' shop in Scarborough and still lives in the town? Who is he?
Name the ITV commentator, sadly now deceased, who was a keen fan of Gillingham.
Which former Boro player managed Middlesbrough from 1984 until 1986?
Which team replaced Darlo in Division 4 when we were relegated into the Conference in 1989?
Which of the 92 Premier and EFL clubs started their existence as Ardwick FC?
Which winger/wide midfielder who played for Real Madrid won 37 England caps in the 90s?
Name the German striker who was nicknamed 'Der Bomber'.
Which player did we sign from Cheltenham Town in 1990 – he made 106 appearances for us, scoring 18 goals?