Steve's Quintessential Quaker Quiz -- the letter S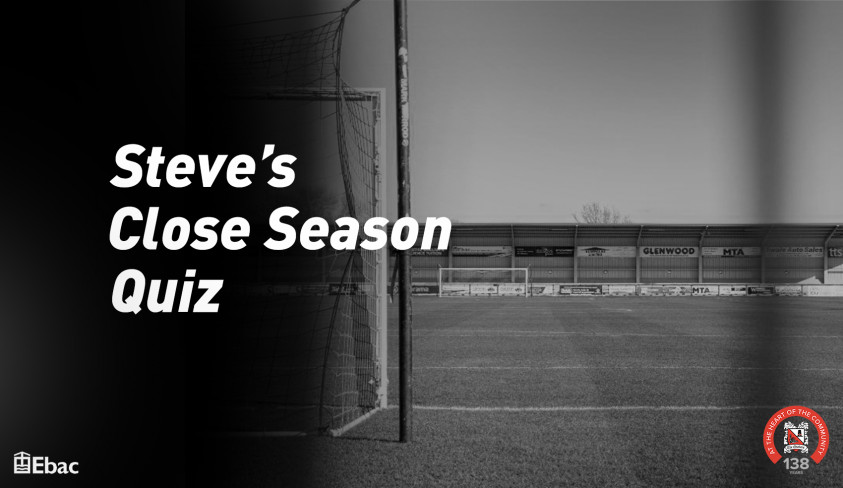 More from our quizmaster
THE QUINTESSENTIAL QUAKER QUIZ
All the answers begin with the same letter - in the case of someone's name, the surname begins with the key letter. This week's letter is ……… S
FIRST HALF (General Knowledge)
What kind of heavy, curved-blade sword was traditionally used by cavalry soldiers?
Of which country is Bratislava the capital city?
What is the name of the wicked schoolteacher who appears in Dickens' Nicholas Nickleby?
Which group accompanied Tom Jones on his rendition of the hit Mama Told Me Not to Come?
In underworld terminology, what was a "Peterman"?
What is the Japanese word for the rice wine they produce?
Which author wrote the Maigret series of books?
Who was the first Briton in space?
Who is the patron saint of lost causes?
In which county are the Quantocks situated?
Which cartoon rodent of the 60s was a chum of Atom Ant and worked as a spy alongside Morocco Mole?
SECOND HALF (Football)
Which item of football kit was introduced to the sport by Sam Widdowson in 1874?
Which Football League club is known as the 'Iron'?
With which English club did Osvaldo Ardiles gain promotion as a manager?
Which former Quaker was nicknamed by fans 'Son of Pelé'?
Who signed for Darlo in a cash-plus-player deal when we sold Robbie Blake to Bradford?
For which club did Steve Mardenborough sign when he left us?
Which Newcastle and Sunderland legend was known as the Clown Prince?
Which ex-Manchester Utd player did Quakers sign in 1993?
Which ex-England striker started his career at Millwall?
Which was the first Asian country to appear in the World Cup Finals tournament (1954)?
Name the 'wintry-sounding' Crook Town goalie who appeared 13 times for us in the 60s.