Steve's Quintessential Quaker Quiz -- the letter W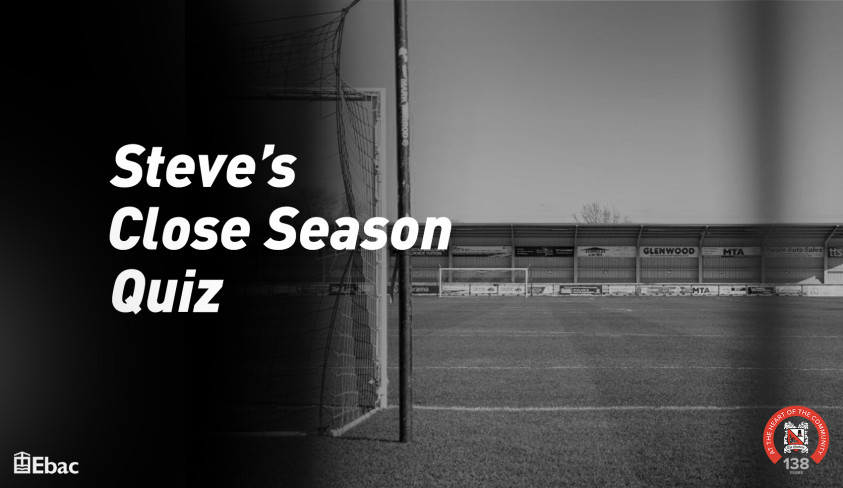 More from our quizmaster
In the latest of our summer quizzes, Steve Rees asks for which the answers start with the letter W
Answers tomorrow
THE QUINTESSENTIAL QUAKER QUIZ
All the answers begin with the same letter - in the case of someone's name, the surname begins with the key letter. This week's letter is ……… W
FIRST HALF (General Knowledge)
Which former 'Z Cars' actor won an Oscar for his script for the film ' Chariots of Fire'?
What kind of drink represents the letter 'w' in the phonetic alphabet?
Which name is shared by a novel by Sir Walter Scott and Edinburgh railway station?
Which town in Ireland is renowned for its quality crystal and glassware?
Name the salad comprising apples, walnuts, raisins and grapes in a mayonnaise sauce.
On which river does the city of Lincoln stand?
In which fictional district of Salford is Coronation Street set?
Which boy band took the Barry Manilow hit 'Mandy' to the top of the UK charts in the 2003?
What is the motto of the SAS?
Which Oscar-winning duo was created by Nick Park?
What sort of a creature is a grampus?
SECOND HALF (Football)
Which is the only country starting with the key letter to have staged the FIFA World Cup?
Apart from Everton, which EFL club used to play the "Z Cars" theme as the team ran out?
Which Football League club used to play at Fellows Park?
Name the former England centre back who, between 2000 and 2008, managed Southport, Oxford Utd, Peterborough Utd and Chester City (3 times).
One of the original TV pundits, which former goalkeeper's middle name is Primrose?
Which German club signed former England centre-back, Dave Watson in 1979?
Name either of the former Darlo keepers who subsequently played for Manchester Utd.
Which club knocked Quakers out of the FA Cup in 1998, the score being 0 – 4??
Which England international striker had a chart hit in 1993 with 'Do the Right Thing'?
Which team won the first ever FA Cup final in 1872?
Which Sheffield-born footballer was caretaker-manager of England between Glenn Hoddle and Kevin Keegan?