80s memories -- Paul Hodgson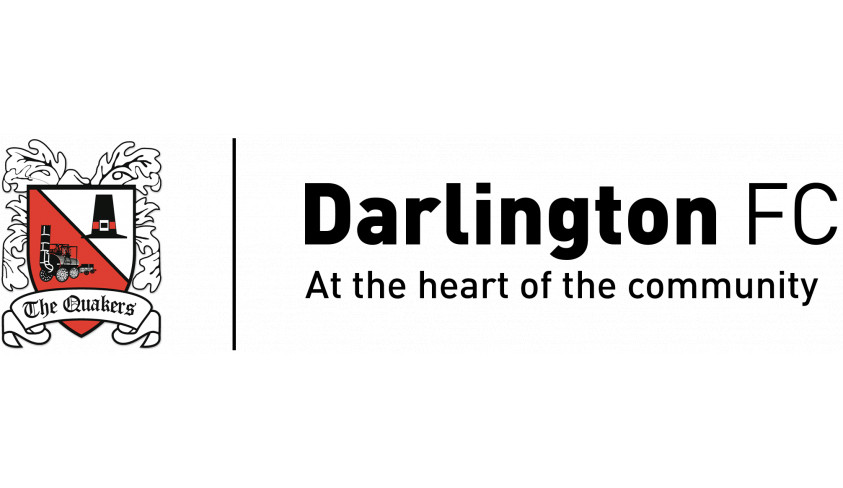 Memories from that decade
As part of our 80s celebrations, we asked fans to send us their 80s memories of that decade, which Paul Hodgson has done.
If you have any 80s memories, then drop us a line on media@darlingtonfc.org.
Here are Paul's memories, with a few pics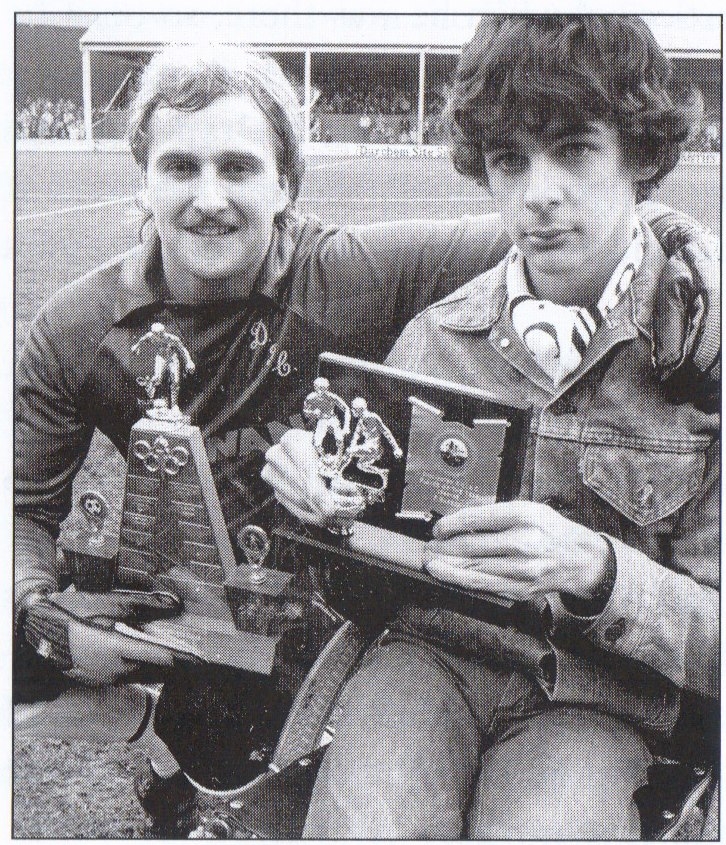 I helped with the appeal in 1982, I went door to door in the area that I lived, and raised quite a few quid. I can remember I was in the Evening Despatch handing the money over to then Director Derek Mason.
Funnily enough my most memorable match of the 80's was v Doncaster in 80-81. I was at boarding school at the time and my mother (god rest her soul) let me take the week off just to go to the match, given that it was a midweek.one.
The first half was dreary, and the score was 0-0 at half time. The second half was the best half of football I've ever seen. Darlo scored 5 goals and ended up winning 5-0.
The scorers were: Dave Hawker, Harry Charlton, John Stalker, Ian Hamilton and Alan Walsh. Walshy's goal was brilliant, Pat Cuff threw the ball long to him, he then proceeded to beat half the Doncaster team before rifling the ball into the net. It was certainly worth missing school for!
I went to both Middlesbrough games in the FA Cup, the home game was scary to be honest. But we played brilliantly and despite the efforts of the Middlesbrough fans to get the game stopped, we won 2-1 with goals from Garry MacDonald and Phil Lloyd, both ex Boro players.
It was frustrating when the Boro fans invaded the pitch when we were 2-0 up, and the game was held up. When the teams came back on, Tony McAndrew (later to play for Darlo) pulled a goal back, and to be honest we had a few hairy moments, but we clung on to win. I went to the Cricket Club after the match, and celebrated with the players, it was brilliant.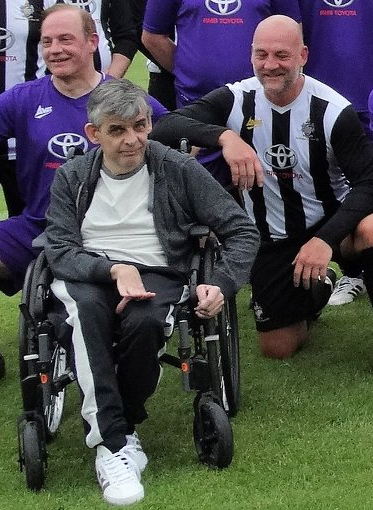 The Crewe game was a fantastic night, I went to every game that season, apart from Southend away.
Back to Crewe, it was a great game a 2-2 draw, the point was enough to get us promotion. My mate Mark Forster (whom I'm still in touch with today), promised to throw me his shirt after the match. He kept his promise, somehow I caught it, but another fan ripped it out of my hand, and it had gone.
After Mark left Darlo, we lost touch for a while, but in the 90's we reconnected. He asked me if I still had the shirt. I told him what had happened. The next day he turned up at my house with another shirt from 84-85 all signed. I thought it was really good of him to do that.- we've been really good friends since then, which is great.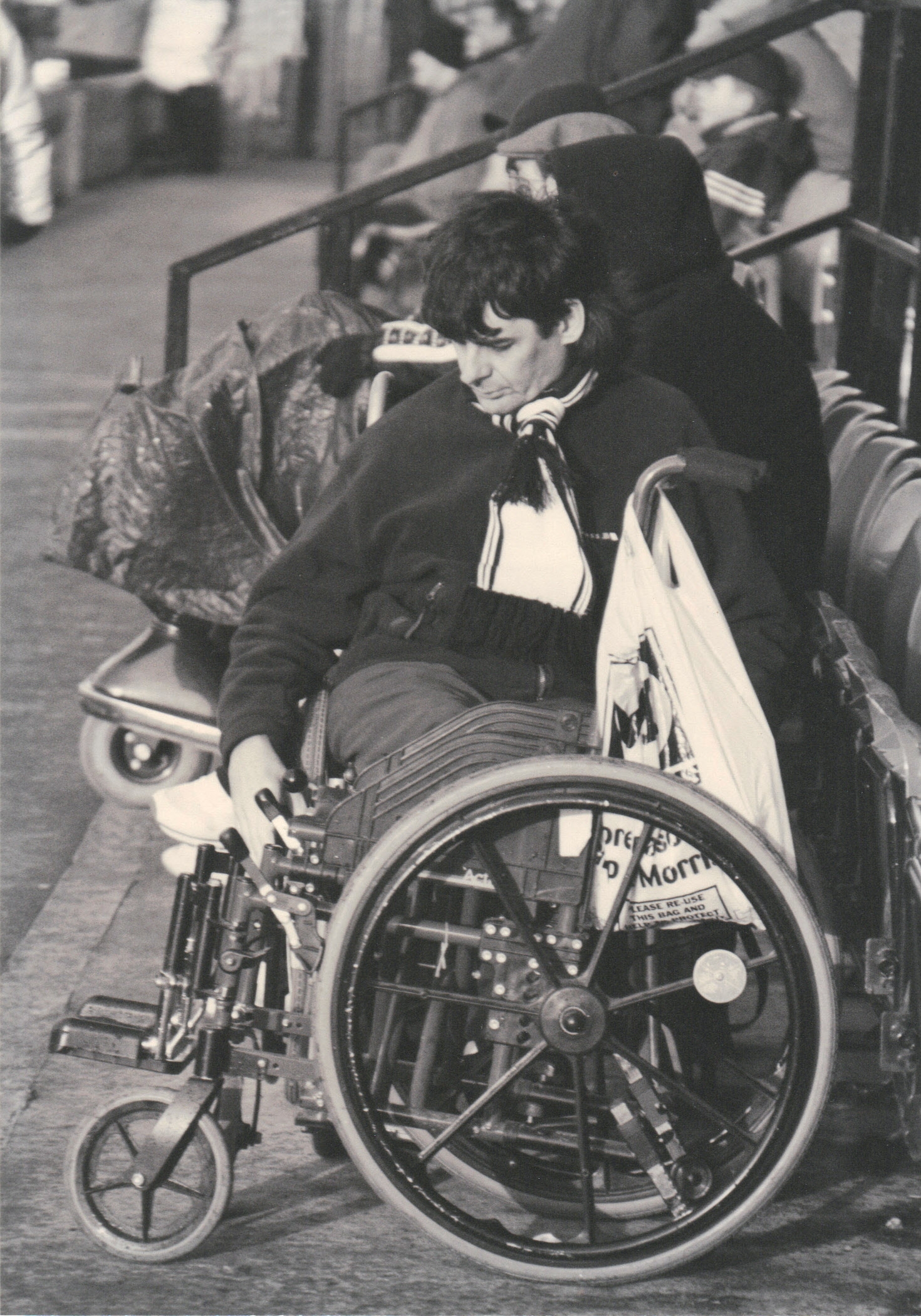 I also went to Plymouth for the FA Cup tie. I can remember they were worried about Roger Davies, the former Derby forward who was at Darlo at the time. For some reason Davies didnt play, I still think to this day that if he had, Darlo would have won the tie, but instead we lost 2-1. With Kevin Todd (I think) getting our goal.
The atmosphere was great, and I thought we deserved a draw, but it wasn't to be.
One final thing about the 80's I met some great people from the club during those years I kept in touch with Cyril Knowles until he died. When Torquay banned away fans, he invited me and 3 friends there as his guests, he was also he carried me into the sea at Redcar to raise money for charity. I can honestly say I loved the guy, and was gutted when he passed away.
I saw him the week before, he said he was getting headaches, little did I know then that it would be the last time I'd see him.
Other players I met in the 80's and am still in touch with today, are Mark Forster, whom I've talked about, Kevan Smith, Dale Anderson and Paul Ward- as well as my long term friends Ian Carter, John Gray, Stephen Lowson and Steve Keeney, all of whom I met at Darlo matches. So I've got a lot to thank the 80's for.